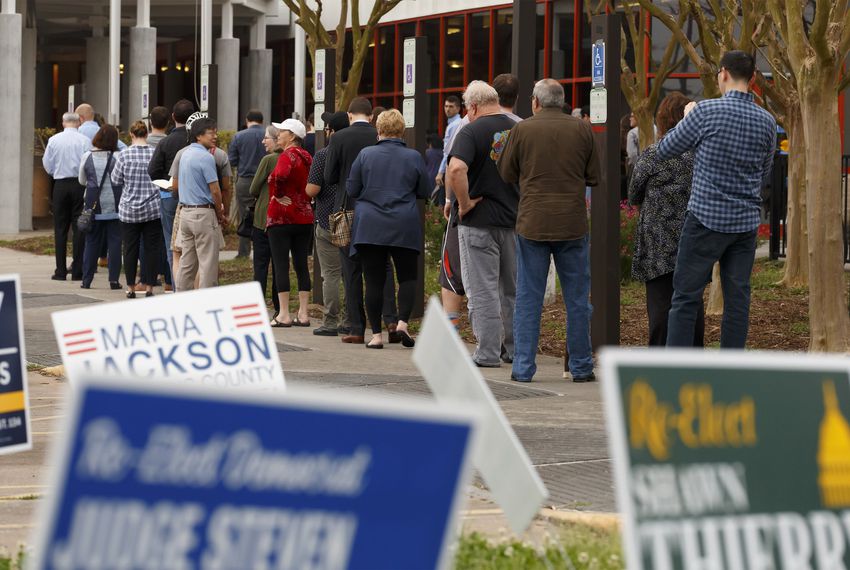 After months of campaigning and prognosticating, the time is here: It's primary election day. Here are five of the biggest storylines to watch.
The effect of early voting on the presidential primary
We won't know until the votes are tallied, but one of the most important factors in this year's presidential primary will likely be timing: How many Democrats waited to vote until election day to account for changes in the race post-Nevada and South Carolina?
When early voting started in Texas on Feb. 18, former Vice President Joe Biden was faltering after weak showings in Iowa and New Hampshire. But on Saturday, after early voting ended in Texas, his campaign roared back to life with a dominant performance in South Carolina. Now he's considered a frontrunner again.
According to Democratic analyst Harold Cook, 56% of votes cast in a Democratic primary in Texas are typically cast on election day. Cook estimates Tuesday will likely be a higher percentage because "some voters held off because the presidential race has been so fluid."
And as we previously reported, some Texans — notably black voters — wanted to wait until Tuesday to vote so they can use South Carolina to assess candidates' viability.