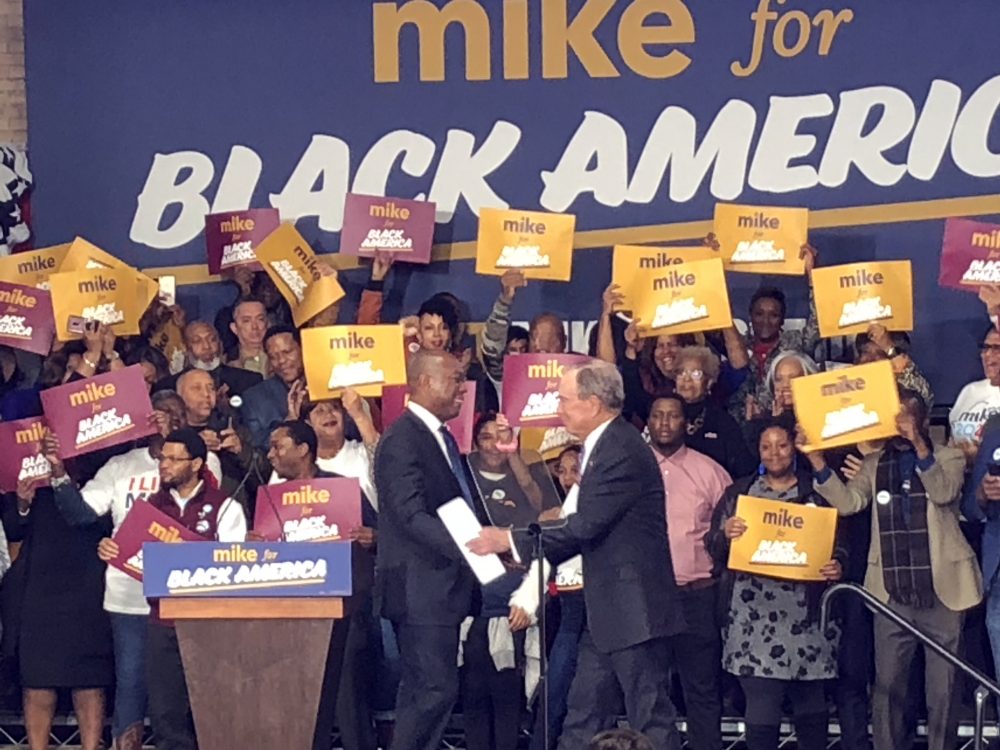 Former New York City Mayor Michael Bloomberg came to Houston Thursday to roll out his outreach plan for the African American community, addressing head on his controversial record on law enforcement.
Hundreds packed Houston's Buffalo Soldiers Museum to hear the former mayor lay out his proposals at his "Mike For Black America" event, where stop and frisk was the first issue he addressed when he took the stage.
Bloomberg said that, when he became mayor, he was determined to crack down on gun violence and save lives. But he added that the policy of stop and frisk was abusive and a mistake.
"I defended it, looking back, for too long because I didn't understand the unintended pain it was causing to young black and brown families and their kids," Bloomberg said. "I should've acted sooner and faster to stop it. I didn't. And for that I apologized."
The policy, in which New York City police officers routinely stopped, questioned and often searched New Yorkers, was ruled unconstitutional in 2013 as enacted by the city, after a judge said it unfairly targeted people of color.
As part of Bloomberg's plan to address issues impacting the black community, the former mayor pledged to combat systemic racism everywhere from the courts to the health care system. He also said that he would triple the funding for historically black colleges and universities, and focused heavily on issues of economic justice.
"Just think about this: If we could eliminate the racial wealth gap in this generation, we could add $1.5 trillion to the U.S. economy," Bloomberg said. "Everyone would benefit. What's not to love? And so what are we waiting for?"
Bloomberg ended his speech by encouraging the audience to tell their friends and family members to get out and vote.
Earlier in the day, Mayor Sylvester Turner announced his endorsement of Bloomberg, who also made Turner his campaign's national infrastructure co-chair.
Turner introduced Bloomberg at Thursday's event, saying he'd spoken with Bloomberg about stop and frisk and was confident that the former mayor was sincere in his apology.
"It's important for me to hear that a recognition that the policy that was put in place was not the right policy," Turner said. "That it was flawed. That it was insensitive. And a public apology that it was wrong. And in order for me to move forward, those are the sort of things that I needed to hear. And I heard that."
Additional reporting by Paul DeBenedetto