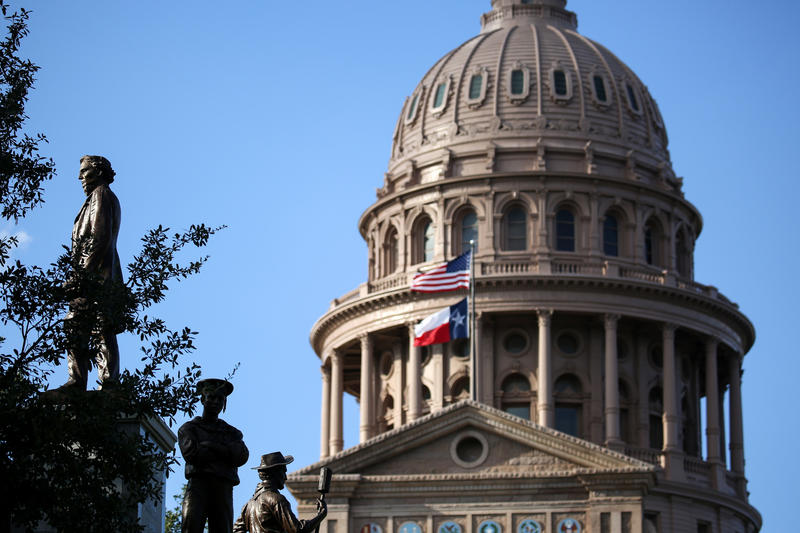 Voters added seven amendments to the Texas Constitution on Tuesday. The mostly noncontroversial propositions won by wide margins of up to 70 points.
Texas lawmakers send about five to 10 constitutional propositions to voters during each legislative session. Many race through the legislative process with little to no public debate.
That lack of engagement in the Capitol carries over to elections. Traditionally only about 10 percent of registered voters cast a ballot for any of the constitutional amendments.
Here's a quick explainer on what each of the new amendments will do:
Prop 1: This amendment will lower property taxes for disabled veterans and their families.
Prop 2: This amendment will make it easier for homeowners to access the equity built up in their properties.
Prop 3: This amendment will limit how long a gubernatorial appointee is allowed to stay in an appointed position on a state board or commission.
Prop 4: This amendment will require state courts to give the Texas attorney general notice of any lawsuits challenging whether a state law is constitutional under the Texas Constitution. It also requires judges to wait no more than 45 days before a ruling of unconstitutionality can take effect.
Prop 5: This amendment expands the number of sports teams that can hold charitable raffles through their charitable foundations.
Prop 6: The amendment will provide another property tax exemption, this time for EMS, fire and police.
Prop 7: This amendment will allow credit unions and other financial institutions to provide a prize raffle to promote savings accounts.
Turnout in constitutional amendment elections is historically low. In 2013, only 1.1 million voted. In 2011, only 690,052 Texans showed up — of the 12.8 million who were registered to vote at the time — to vote on 10 amendments.
Any changes to the Texas Constitution must be approved by a majority of Texas voters. Getting a proposed amendment on the ballot requires support from more than two-thirds of both chambers of the Legislature.
Several contentious local issues were also on the ballot. In Austin, voters were moving toward approval of a $1.1 billion Austin Independent School District bond to improve deteriorating campus infrastructure, address overcrowding and build more than a dozen schools.
Early voting results show Dallas County voters were largely against a measure that would have kept alive Dallas County Schools, a troubled school transportation provider. And Buda voters are so far voting against the city's proposition to reintroduce fluoride into its water system.