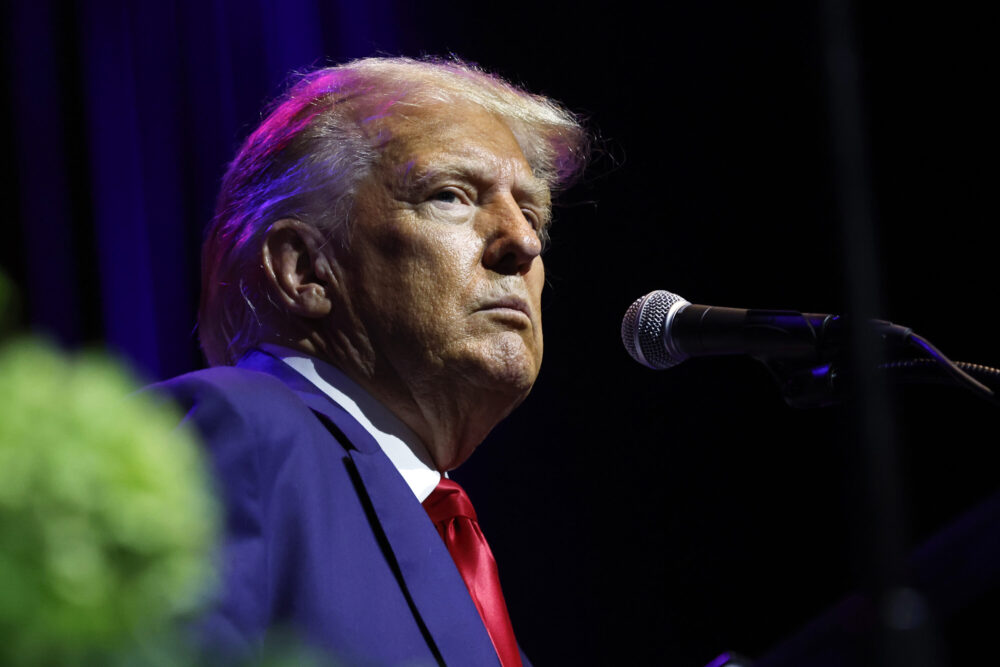 Donald Trump is coming to Houston tomorrow. A new survey shows the former president's support levels in Texas put him far out in front of his Republican primary opponents.
The survey from the University of Houston's Hobby School of Public Affairs found 58% of likely Republican primary voters said they intend to vote for Trump. Rice University's Mark Jones is one of the authors of the report.
"Donald Trump remains extremely popular among Republican primary voters," Jones said. "Nothing that happens to him legally adversely affects his standing in their eyes. In fact, at some levels, it actually increases their esteem for him."
Florida Governor Ron DeSantis came in second place at 14%, while former UN Ambassador Nikki Haley registered third at 6%.
"At the end of the day," Jones said, "they both are mired in either the high single digits or low teens, neither really having any possibility of victory in the Republican primary, even if everyone else were to exit."
To test that, the survey asked likely primary voters how they would vote if every other candidate besides Trump and DeSantis suspended their campaign. "We found that even if every other candidate left the race, (DeSantis) would go up to 25%, but Trump would go up to 66%," Jones said. "And we didn't test that for Haley, but I don't think it would be any different.
Trump is set to speak at an event at Trendsetter Engineering, an oil and gas service company based in northwest Houston, Thursday afternoon at 4 p.m. It will be his first public event in the state since he kicked off his campaign with a rally in Waco earlier this year. The event is open to the public, but those wishing to attend must sign up for tickets on Trump's campaign website.