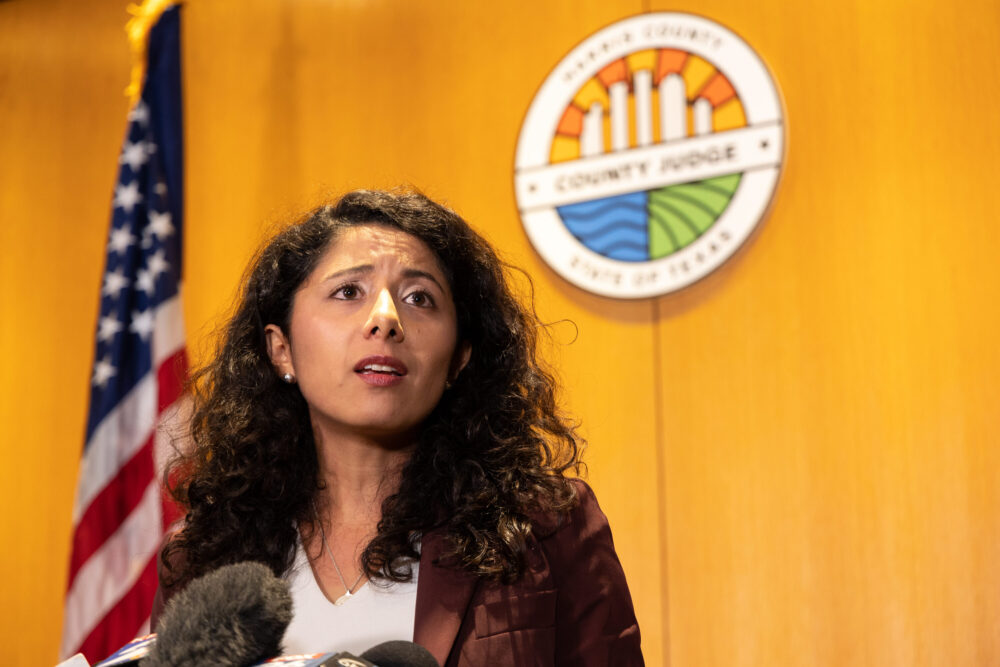 Harris County Judge Lina Hidalgo is set to return to her position today after a temporary leave of absence, welcomed by a recently filed lawsuit arguing she abandoned her role as Houston's highest ranking official.
Five Houston residents filed the lawsuit with Harris County District Court Friday. The plaintiffs argued in the lawsuit she exercised "gross carelessness" by taking a leave of absence to address clinical depression and are seeking Hidalgo's removal from office. The lawsuit was filed just four days before Hidalgo would resume her duties.
The petition refers to a section of the Texas Government Code that says a member's seat is vacant if the member is absent for three regular consecutive meetings unless the member is sick or has first obtained a leave of absence at a regular meeting, despite Hidalgo earlier this year taking a leave of absence and announcing her temporary dismissal in a formal statement.
Hidalgo announced Aug. 7 she was recently diagnosed with clinical depression and would be taking a temporary leave to receive treatment.
"It is important for me personally and professionally to confront this issue swiftly, so I will be taking a temporary leave from the office while I am receiving treatment," Hidalgo said in a statement Aug. 7.
Dave Wilson, one of the plaintiffs and a Houston Community College trustee told The Texan he recently filed the lawsuit because Hidalgo abandoned her office in gross carelessness.
The lawsuit was filed by Wilson, Thomas Andrew Thrash, Thomas Bazan, Tommy B. Slocum Jr. and Melinda Morris.
Adrian Garcia, Harris County precinct 2 commissioner said in a statement the lawsuit is "another dumb political stunt by election-denying Harris County MAGA extremists."
"Legally this has a less than zero chance of success starting with the fact that the petitioners cite a Texas Government Code Section that does not exist," he said. "If they want to be taken the least bit seriously, they should also try spelling the word 'Judge' correctly in the opening of the filing."
"This nonserious filing is a waste of taxpayers time and money and we look forward to it being thrown out immediately."
The new petition comes days after Hidalgo's former Republican opponent Alexandra del Moral Mealer dropped a lawsuit challenging election results.
Mealer filed that petition earlier this year, asserting that thousands of Houstonians were unable to vote because of a shortage of election ballots, and that thousands of ballots were not counted.