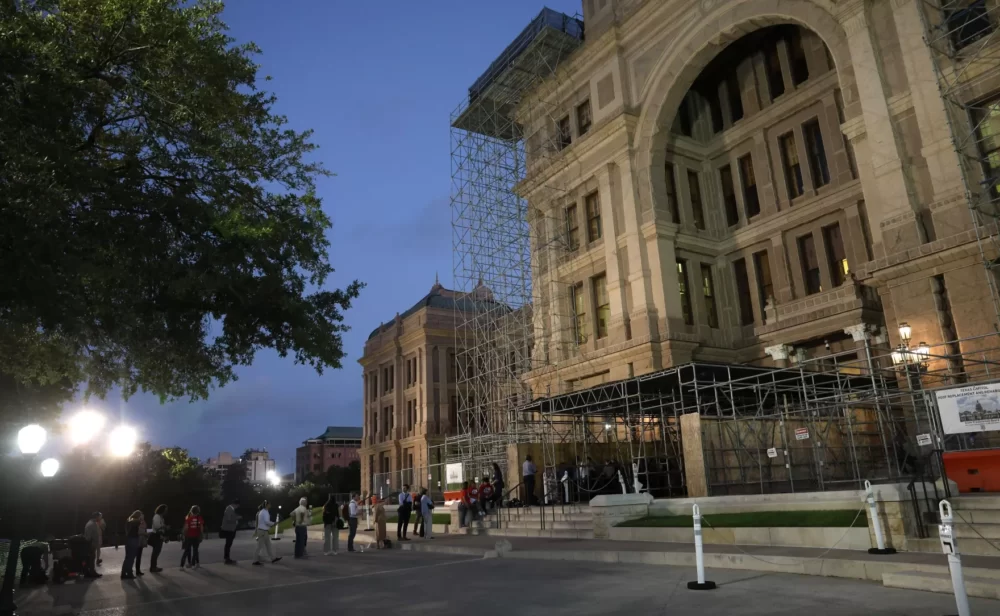 Governor Greg Abbott says he'll call as many special sessions as he needs to in order to get the Legislature to approve a program of private school vouchers. Abbott is threatening to support primary opponents of Republican House members who oppose his plans.
"There's an easy way to get it done, and a hard way to get it done," Abbott said in a phone call with Texas pastors. "The easy way will be for these legislators to come into the regular session— this next special session — and vote in favor of school choice. But if they make it the hard way, we're happy to take the hard way also."
Abbott left no doubt what he meant by the hard way.
"We will have everything teed up in a way where we will be giving voters in the primary a choice," Abbott said. "They can choose someone who supports school choice, or they can support someone who is against school choice."
Political scientist Cal Jillson of Southern Methodist University said that adds to pressure for some lawmakers, especially those who also voted to impeach or convict Attorney General Ken Paxton.
"But those people know they're about to be challenged," Jillson said, "and so they have the opportunity to fundraise. They have the opportunity to be very active in their communities and in their districts and try to put themselves in as strong a position as possible."
Jillson said the Paxton votes would likely weigh more heavily in Republican primary challenges than House members' positions on vouchers. "Rural Republicans in particular place a very high value on public schools as one of the core institutions in their communities," Jillson said.
As far as Republicans who may face primary opposition over their votes on Paxton's impeachment, Jillson said, those who should be most worried are House Republicans from Paxton's political home turf.
"There are lots of people from Collin County, Republicans – that's Paxton's home county – that voted to impeach him," Jillson said, "and Jeff Leach, one of those people, spoke very passionately to close out the prosecution's case. So, those people are going to be challenged." Jillson said House members from other regions of Texas who voted to impeach Paxton will be less vulnerable to primary challenges.
But the same can't be said for at least one of the two senators who voted to convict Paxton, each on 13 of the 16 impeachment charges. State Senator Robert Nichols represents an East Texas district that includes Liberty County in Greater Houston, which Jillson characterizes as "a very conservative, Louie Gohmert-sort-of area."
The other Republican who voted to convict, Senator Kelly Hancock, represents Fort Worth and its suburbs. "I think they'll both have challenges," Jillson said.