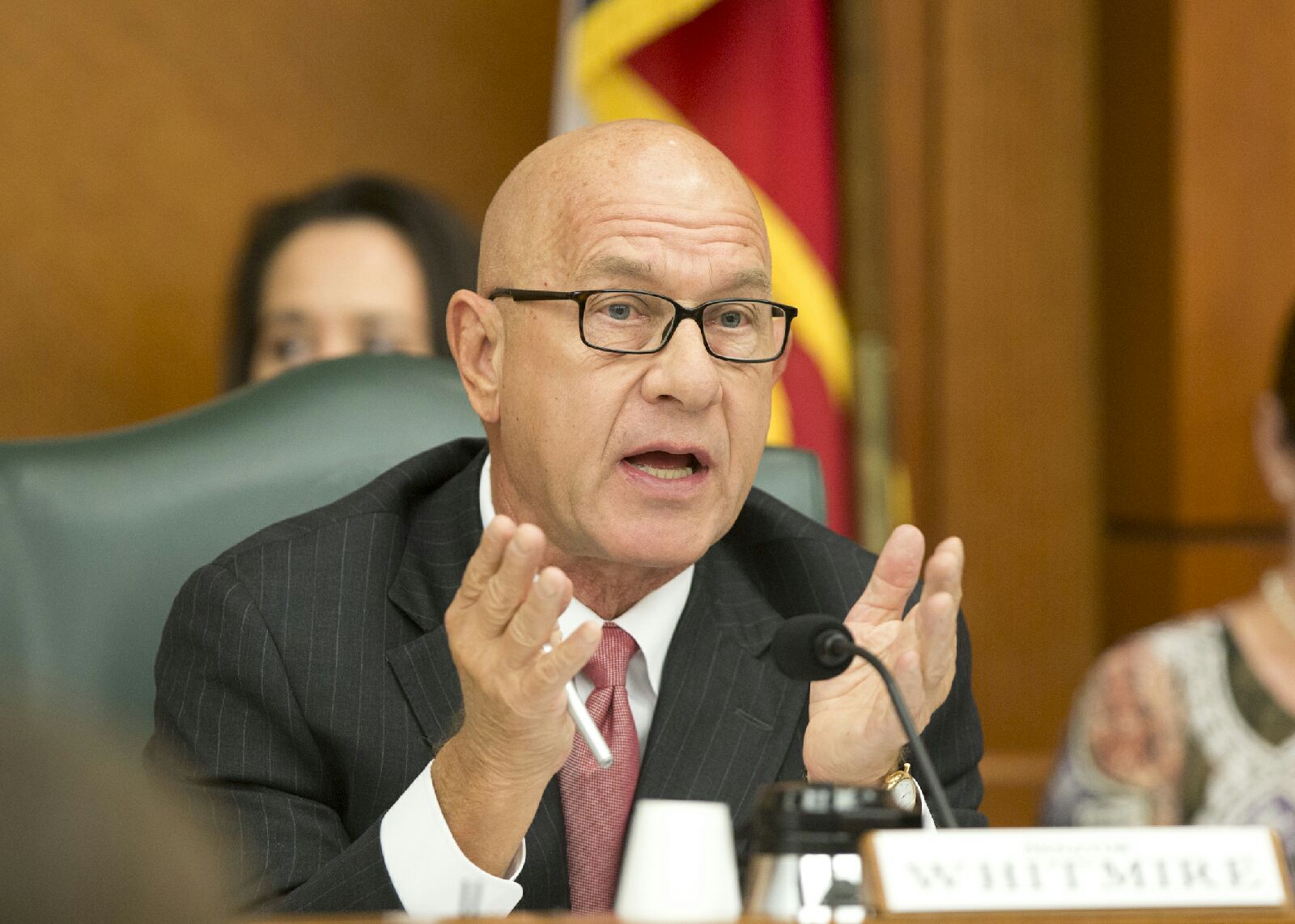 Houston's mayoral contest is heating up, with early voting just over a month away. One of the more controversial campaign proposals comes from State Senator John Whitmire, who says he would bring in DPS troopers to Houston to reduce crime. That's an approach that's been tried in other major Texas cities in recent years with mixed success.
Whitmire's DPS Proposal
A recent survey by the University of Houston's Hobby School of Public Affairs found that 83% of likely voters thought that Houston's next mayor should focus on crime as his or her top priority. For many, that boils down to the question of how many police are on the streets.
"The Houston Police Department is down, probably close to 2,000, if not more, officers," said Douglas Griffith, president of the Houston Police Officers' Union. "If they were to bring in something like (DPS) troopers just to handle the freeways, just to handle accidents and traffic, that would be just a big benefit for all in Houston."
The Houston Police Officers' Union has endorsed Whitmire for mayor, on the strength of his deep ties to law enforcement and his record as chair of the Senate Criminal Justice Committee.
Whitmire has pledged, if elected, to bring 200 DPS troopers to assist the Houston Police Department. "They would work under the direction of Chief (Troy) Finner," he said, "who will tell you today, they're already there. They're partners with their Anti-Gang Task Force (and) their Narcotics Division."
Whitmire said that, in addition to manpower, the DPS has other resources that the Houston police currently lack. Those include helicopters to reduce the threats posed by high-speed chases and an extra forensics lab that could cut the backlog in Houston's rape kit and ballistics analyses. It's not clear whether DPS forensics would be available for Houston police to use in cases not directly involving the DPS.
Still, Whitmire said, all that would enable HPD to focus on other tasks. "Your burglar alarm goes off, the bad guys don't even worry about it any longer because they know there's not going to be a response," Whitmire said. "Traffic enforcement is not what it ought to be. Repeat violent offenders are walking the streets of Houston with warrants for their arrest."
Howard Henderson is the founding director of Texas Southern University's Center for Justice Research. He said Whitmire's argument had merit.
"On the positive side, the collaboration has the ability to provide additional manpower and resources to police departments during critical situations, such as large-scale events, protests, emergencies," Henderson said. "State troopers oftentimes bring specialized training and equipment that arguably enhances the overall effectiveness of their response, leading to improved public safety and security. That's one perspective."
But the flip side, Henderson said, is that local communities can often perceive the presence of state troopers as an escalation of response, particularly if they feel they haven't been consulted on troopers being brought in. "From the community standpoint, it could give the perception that they are being occupied, like a territory," Henderson said.
The Experiences of Austin and Dallas with DPS
There have been two significant recent precedents for bringing in DPS troopers to work with local law enforcement. In March of this year, Governor Greg Abbott directed DPS to assist the Austin Police Department.
"There was increased enforcement," said Gloria Leal, general counsel for the League of United Latin American Citizens (LULAC), "and the majority of the arrests that occurred with respect to the deployment of these DPS in Austin seemed to target east to northeast of the freeway, IH 35 in Austin, and it turned out to be targeting Hispanics, primarily, and the African American community."
The Travis County Attorney's Office found that, between March and May, Hispanic and Black residents accounted for an average of between 80% and 90% of misdemeanor arrests. That percentage dropped sharply between May and July, when the city suspended its partnership with DPS, then picked up again in July when the partnership resumed.
"The police automatically assume the worst of people of color," said Daniel Llanes, an Austin community organizer. "They assume they've done something wrong right away. And if it's a person of color, they're likely to treat them 10 times worse than they'll treat a white person."
Whitmire said that Austin is not the model he's aiming for. Instead, he's looking to Dallas, which brought in the DPS in the summer and fall of 2019 to combat a rising murder rate.
"What they did was patrol the streets," said Dallas County District Attorney John Creuzot, who initially supported the move. He soon changed his mind because a pattern emerged similar to what Austin saw later. "Their methodology was to pull over people for traffic violations or perceived traffic violations and stop them. And it was done in neighborhoods of color."
County Commissioner John Wiley Price represents Southern Dallas County. Most of his constituents are either African-American or Hispanic. He said that, while white residents stopped by DPS troopers in northern Dallas tended to get tickets for Class C misdemeanors, non-white residents in southern Dallas tended to get charged with Class A and B misdemeanors and were often arrested.
"They came in as an occupying force in our community," Price said, adding, "We did not see a drop in homicide because of their presence."
Dallas Police Department statistics compiled by the FBI back Price up. The murder rate in Dallas spiked the year DPS was there and continued to go up the year after they left. Further, roughly 17,000 DPS traffic stops in Dallas yielded just over 100 illegal firearms, suggesting they were an inefficient means of deterring violent crime.
All that said, a recent Gallup poll ranked Dallas the safest among 16 of the largest cities in the country.
"It works," Whitmire said. "It can work. And not only will I hold (DPS) accountable, but the public and the citizens will hold me accountable."
Beyond DPS
Whitmire said Houston's public safety problem won't be solved by bringing in DPS alone. Rather, there needs to be a longer-term solution that depends on greater collaboration with other local police forces and, above all, increasing the number of officers in the Houston Police Department.
"Recruit, recruit," Whitmire said. "We've got to make it a top priority. I'll be involved. I have ideas that haven't been used. Go to our high schools. Go to our community colleges. There's just a lot of untapped resources and opportunities in the city that are not being utilized."
Given Houston's budget outlook, that may present problems of its own. Whitmire says the DPS deployment, at least, would be paid for by the state. DPS did not respond to a request for confirmation.
At the moment, Houston's murder rate appears to be decreasing, along with the rates of other violent crimes. But judging by Whitmire's strong standing in the polls, there are plenty of Houstonians who are willing to give Whitmire's tough-on-crime approach a try. That includes some Hispanic residents.
Sergio Lira is president of Greater Houston LULAC Council Number 4967. "Just this morning," Lira said on the day of his interview, "another child got killed by someone in a predominantly minority neighborhood, and crime does not discriminate whether you're Black or brown. If someone commits a heinous crime or serious crime or felonious crime, they need to be incarcerated."
Asked about Whitmire's DPS proposal, Lira said, "Let's try it and see what happens."