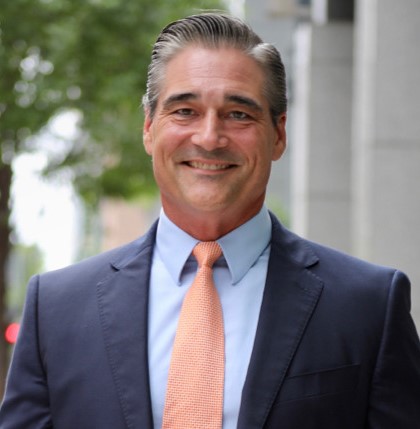 A former prosecutor for Harris County District Attorney Kim Ogg, who is trying to unseat her in next year's Democratic primary, held a significant fundraising advantage during the first half of this year.
Sean Teare, who worked for Ogg from 2017 until February of this year, received more than $748,000 in campaign contributions during the six-month period ending June 30, according to a recent filing with the Harris County Elections Administrator's Office. Most of that haul came from two individual donations – $500,000 from Scott Freeman, the co-founder of a Houston-based company that provides legal settlement administrative services, and $100,000 from Linda Turek, a retiree in The Woodlands who is a family friend of Teare's, he said.
Ogg, who is seeking a third term after initially being elected in 2016, received less than 8 percent of that total during the same period, according to a filing by her campaign. Ogg reported nearly $56,000 in contributions, with no single donation of more than $5,000.
"I am nowhere near what my ultimate fundraising goal is, but having this amount this early on is going to really help me communicate to the third-largest county in the country," Teare said. "This is a market, a media market, and a volume of people and potential voters that it's going to take a lot of money to get to, to reach. That's what's most exciting to me about having a number like this this early on. I can start the conversation with the electorate in a meaningful way – already."
Michael Kolenc, a spokesperson for Ogg's campaign, said in a statement that the DA is more focused right now on "public safety and fairness" than her bid for re-election. Ogg and Teare, who ran the vehicular crimes division at the DA's office before resigning in February, are so far the only announced candidates for the Democratic primary next march.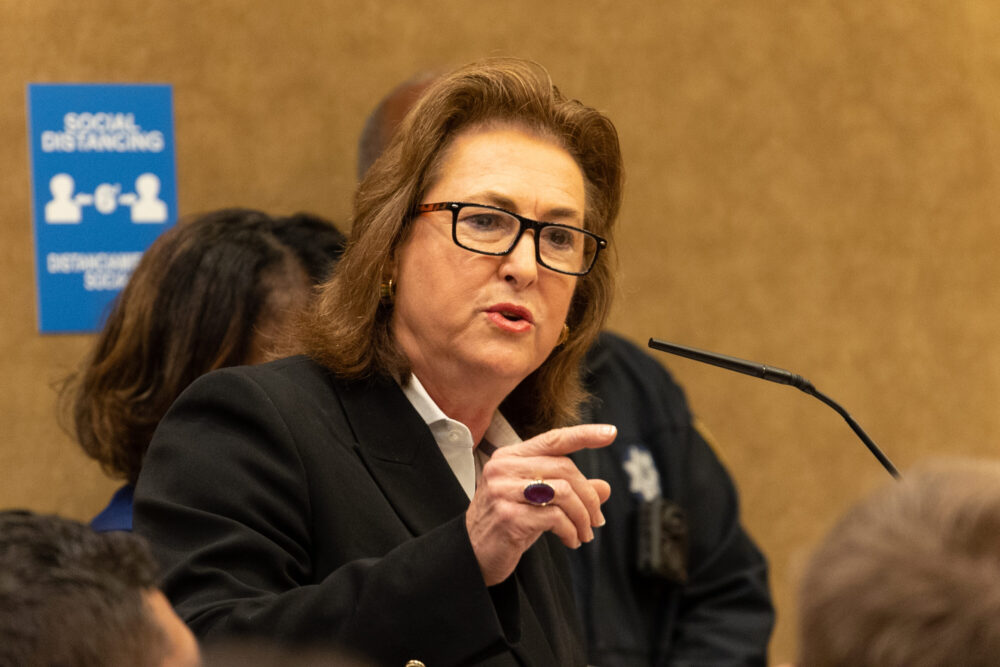 Counting contributions during previous reporting periods while also factoring in expenditures, Ogg's campaign ended June with nearly $275,000 in cash on hand. Teare's campaign had a remaining balance of more than $608,000.
"With over 220 days from the March Democratic Primary, Kim Ogg will raise the funds she needs to win," Kolenc said. "Right now the DA has a different priority: getting it right on public safety and justice in Harris County."
The donor lists for both Ogg and Teare were filled with several fellow attorneys in the Houston area. Dan Cogdell, a well-known criminal defense lawyer for whom Teare worked when he left the DA's office, was one of four people who contributed $10,000 to his campaign.
Teare's campaign still outraised Ogg's during the last six months even without the large contributions from Freeman and Turek, he pointed out.
"I think we're over 170 unique contributors to this campaign in July," he added. "Before a March primary, I think that tells you the volume of people out there that are unhappy with the state of the criminal justice system and specifically the state of the DA's office in Harris County."
The largest donations to Ogg's campaign during the first six months of the year were $5,000 contributions from The Cweren Law Firm, the Looney & Conrad criminal defense firm and Andrew Schatte, the vice president of commercial real estate firm Stonehenge Holdings.
Ogg received seven donations totaling $4,450 from employees of the DA's office, including $1,000 apiece from C.O. Bradford, Vivian King and First Assistant David Mitcham.