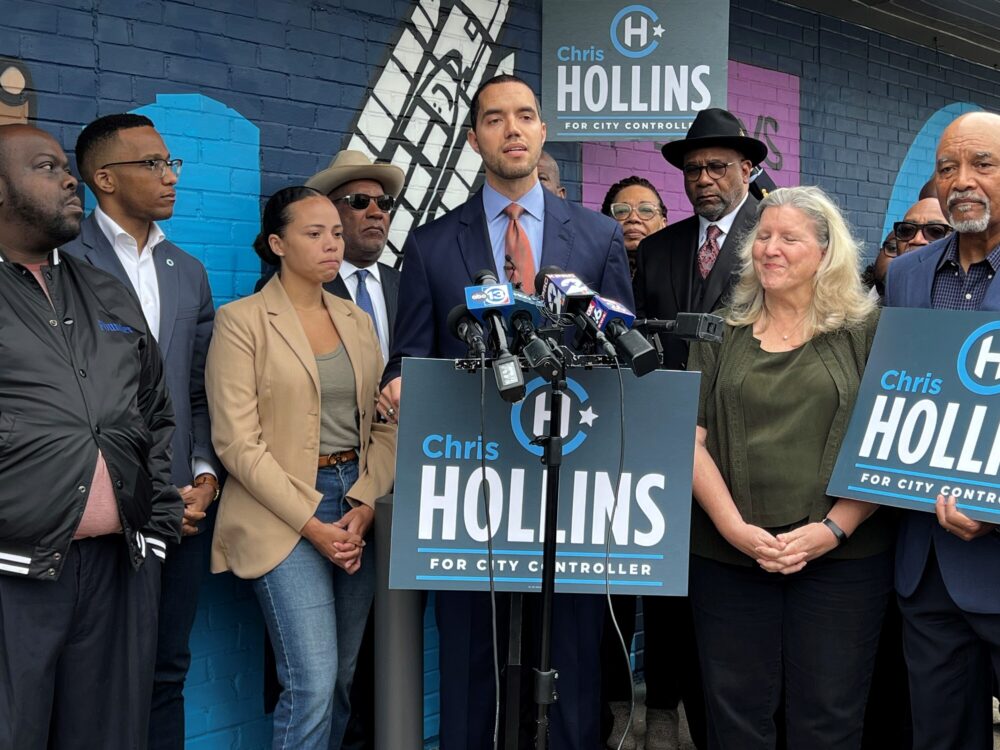 Former Harris County Clerk Chris Hollins holds a clear lead in fundraising in the contest for Houston city controller. Hollins is benefitting from earlier donations to his earlier campaign for mayor.
Chris Hollins raised more than $540,000 in the six months ending in June. Hollins was running for mayor until April 6. He dropped out of that race to run for controller not long after Congresswoman Sheila Jackson Lee announced her own mayoral candidacy. Hollins now has a total of nearly $640,000 in the bank.
Among the other candidates, Houston Mayor Pro-Tem Dave Martin raised just $1,850 during the first half of the year. But Martin has a war chest of $152,000 from prior fundraising. Chief Deputy City Controller Shannan Nobles raised just over $64,000 between January and June, bringing her total to more than $94,000. Former Harris County Treasurer Orlando Sanchez appears not to have filed a recent campaign finance report.