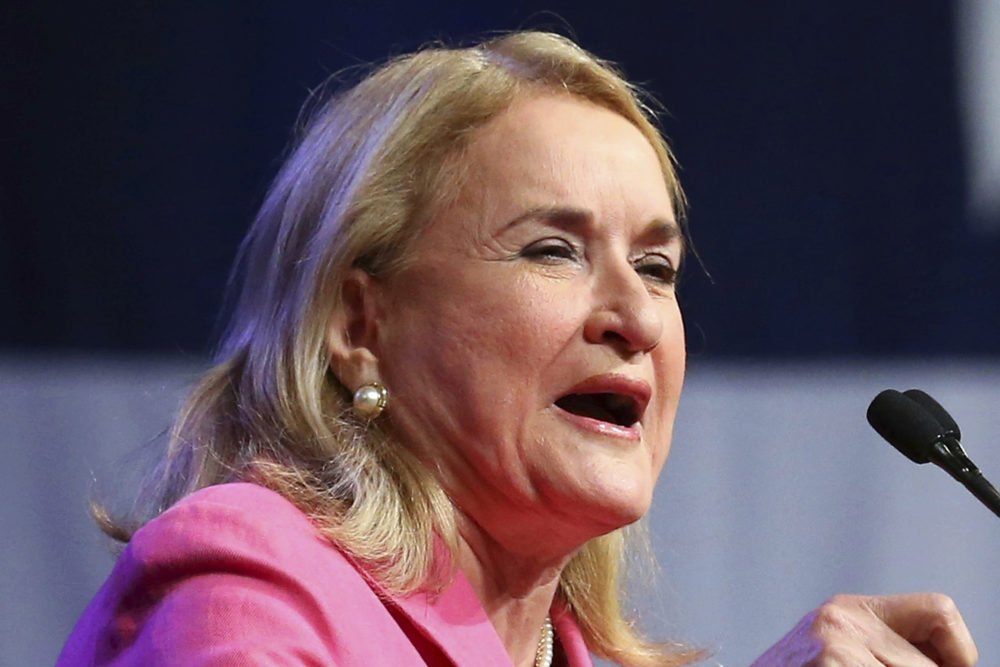 WASHINGTON — Staff members in the Washington and district offices of U.S. Rep. Sylvia Garcia, D-Houston, have taken the initial step toward forming a union — the first Texas congressional office to do so.
Staff in Garcia's office filed a petition with the Office of Congressional Workplace Rights in May, the first step toward voting to form a union, and went public with the effort Thursday.
In a statement to The Texas Tribune, the staffers said: "Our boss has fought for workers' rights for decades, and this is an opportunity for her and every member of Congress to walk the walk."
"To quote Congresswoman Garcia, 'unions fight for the dignity and respect of working people.' We look forward to joining the eleven other offices who have successfully unionized and hope that our efforts will help start a conversation for more congressional staffers in the future," the statement said.
A House resolution approved last year gave congressional offices the right to collective bargaining, and a small number of Democratic offices — none from Texas — have already voted to form unions.
Garcia was an original co-sponsor of the House resolution as well as the Protecting the Right to Organize Act, which sought to expand and strengthen organizing rights for workers across the country. The PRO Act passed the House in 2021 but never made it out of the Senate.
A staff member familiar with the effort said staffers are happy with Garcia's leadership but wanted an avenue to secure standard work protections and to negotiate with managers, including Garcia's longtime chief of staff, John Chapa Gorczynski. Garcia's Washington-based deputy chief of staff, Courtney Broderick, and district deputy chief of staff, Chris McCarthy, are also included in office management.
Gorczynski has led the office staff since Garcia arrived in Congress in 2019. He was previously district director and later chief of staff to Garcia when she was a state senator.
Gorczynski told the Tribune that Garcia and the office's management are "supportive of all workers' rights to organize, including congressional workers."
"And however they want to decide, and whatever decision they make on when to vote for a union and how to organize a union, we're going to be supportive of whatever decision they choose to make," Gorczynski said.
Gorczynski said there hasn't been any discussion between management and the staffers about the union effort, but they plan to meet in the coming weeks.
Garcia, a member of the Congressional Progressive Caucus, was one of the first Hispanic Texas women elected to Congress and quickly made a mark serving as an impeachment manager during former President Donald Trump's first Senate impeachment trial. Garcia previously served in a variety of offices in Harris County, including state senator, Houston city controller and city council member.
This article originally appeared in The Texas Tribune at https://www.texastribune.org/2023/06/15/sylvia-garcia-office-union/. The Texas Tribune is a member-supported, nonpartisan newsroom informing and engaging Texans on state politics and policy. Learn more at texastribune.org.