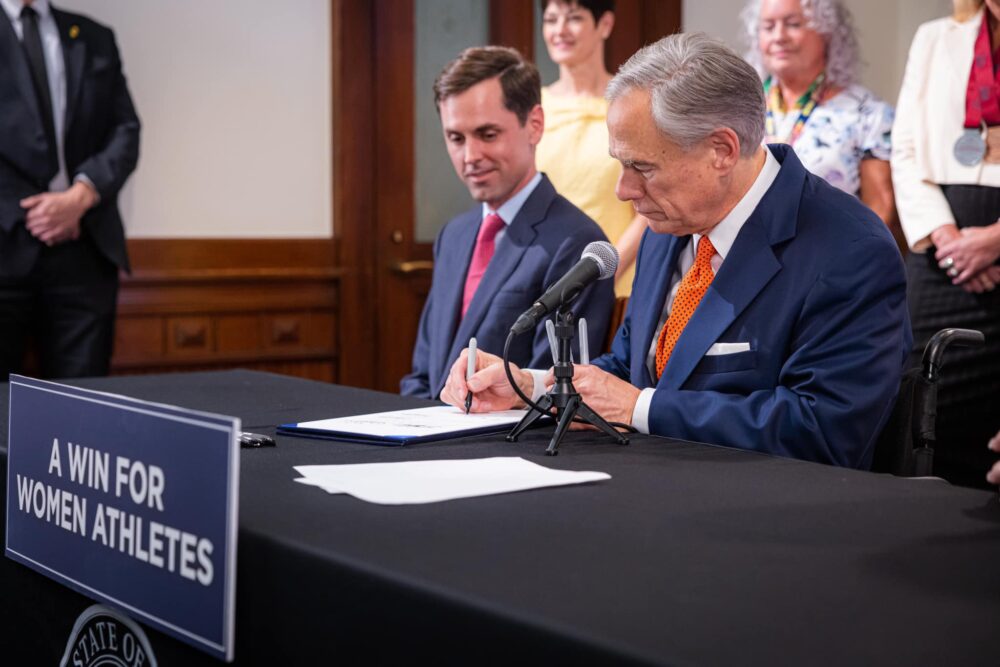 This Sunday, June 18, will mark the deadline for Governor Greg Abbott to sign or veto bills lawmakers passed during the regular session of the Legislature. The main bill Abbott has yet to sign is perhaps the most important of all: the state budget.
There's no question that Governor Abbott will sign the measure funding Texas' government for the next two years to the tune of $321.3 billion. But when it comes to individual line items within the budget, Abbott has far more leeway than he does with any other bill.
"The line-item veto is the most-used veto power by the governor," said Mark Jones, political science fellow at Rice University's Baker Institute. "It allows him to go inside the budget and both knock out things that he thinks are not good expenses as well as engage in some political payback for people who he believes have either been disrespectful or not particularly cooperative with his legislative agenda this session."
For that reason, the next two days will be anxious ones for any special interest that is hoping the budget will provide necessary funding over the next two years.
"Up until now, the governor has kept his cards close to his vest related to the line-item vetoes," Jones said, "but you can bet that every state university, a host of county governments, city governments, and private interests will all be waiting with bated breath for that veto to come out and then will scan it to make sure that the appropriation they had when it went to the governor is still there."
The governor can only use the line-item veto on the budget. With any other bill, he has three options. He can sign the whole bill, veto the whole bill, or do neither, in which case the entire measure will become law by default.
"When the governor signs the bill, he is explicitly endorsing that bill," Jones said. "Generally, when he let it pass without signing it, he is signaling that he accepts it but doesn't strongly support it."
Any item the governor does veto is all but certain to stay dead until the next regular session of the Legislature in 2025.
"Since World War II, we've had over 1,500 vetoes by Texas governors, only one of which has ever been overridden," Jones said. "So, by and large, the veto power is absolute in Texas, in large part because the vetoes occur after the Legislature has adjourned the regular session, in which case there is no opportunity for the Legislature to override even if it wanted to."