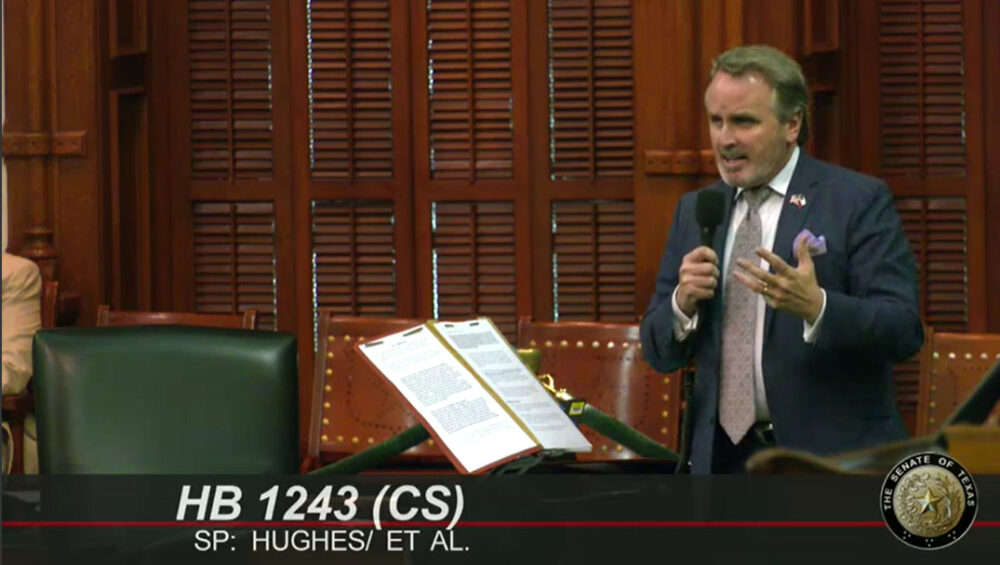 Texas state lawmakers have given preliminary approval to a bill that would again make illegal voting a felony. The move comes less than two years after the state lowered the penalty for the crime.
House Bill 1243 would make voting illegally a second degree felony, on par with manslaughter and attempted murder. It would also make attempting to vote illegally a state jail felony, punishable by up to two years behind bars.
State Senator Bryan Hughes (R-Mineola) sponsored the measure in the Texas Senate. He noted that, during the second special session of 2021, "toward the end of this process, the penalty for this crime had been lowered. It had been a felony for almost 50 years (before that)."
The measure lowering the penalty for illegal voting stood out at the time. It was introduced as an amendment to a bill that otherwise greatly toughened restrictions on voting in the state. Numerous Republican lawmakers began calling to reverse the change almost immediately.
Lieutenant Governor Dan Patrick made raising the penalty for illegal voting back to a felony one of his top priorities for the 88th Legislative Session. Hughes authored a bill to accomplish that, Senate Bill 2, which passed the Senate in March but ultimately died in the House.
"Our Senate Bill 2 and...House Bill 1243 were similar," Hughes said, "and in committee we aligned those bills, and the bill before you is exactly what the Senate previously passed."
HB 1243 passed well after 1 a.m. on a party-line vote in the Republican-led Senate. If approved on its final reading, it will go back to the Republican-dominated House for that chamber to consider whether to approve the Senate amendments.