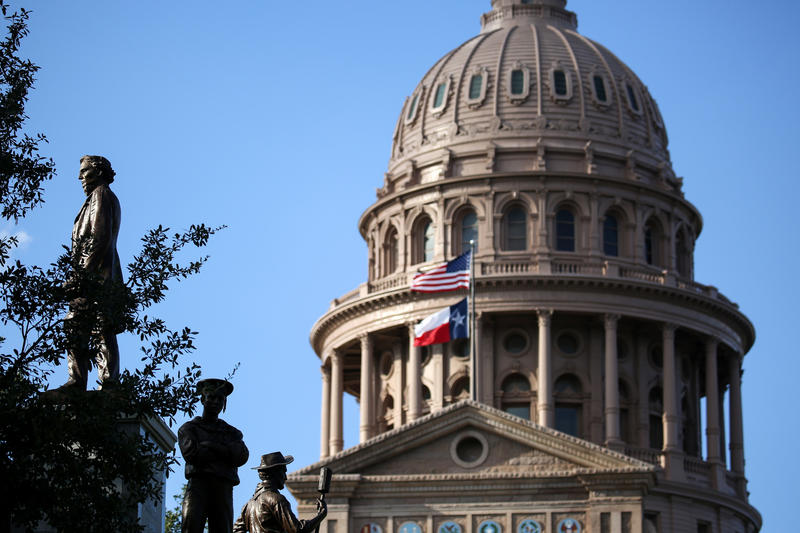 The Texas House has tentatively passed the Senate's main property tax reform bill, but with an important change. The additional language increases the odds the Governor will have to call a special session if he wants a property tax cut this year.
The House Ways and Means Committee's substitute for Senate Bill 3 still includes the Senate's focus. It raises the homestead exemption from $40,000 to $70,000 for most homeowners and to $100,000 for seniors. But it also adds a provision from the House's main property tax bill.
"SB 3 retains the House's reduction of the appraisal increase cap from 10 to 5 percent and the expansion of that cap to all real property," said State Representative Morgan Meyer, the Ways and Means Committee's chairman. "The committee substitute for SB 3 provides immediate and permanent property tax relief and provides — and improves the predictability of the property tax system." The bill passed the House nearly unanimously.
That addition makes the bill a dead letter when it returns to the Senate. Lieutenant Governor Dan Patrick has repeatedly said that lowering the appraisal cap would lead to tax bills going up and not acceptable as part of any compromise legislation.
"I can negotiate on anything," Patrick said in an interview with WFAA, Dallas-Fort Worth's ABC affiliate in April. "But I'm not going to negotiate bad math."
That makes it all the more likely that Governor Greg Abbott will call a special session with the aim of forcing lawmakers to pass some version of property tax relief, which he declared one of his top priorities for the 88th Legislature. Abbott has already signaled that he was open to calling for a special session if lawmakers did not pass a school vouchers bill to his liking.