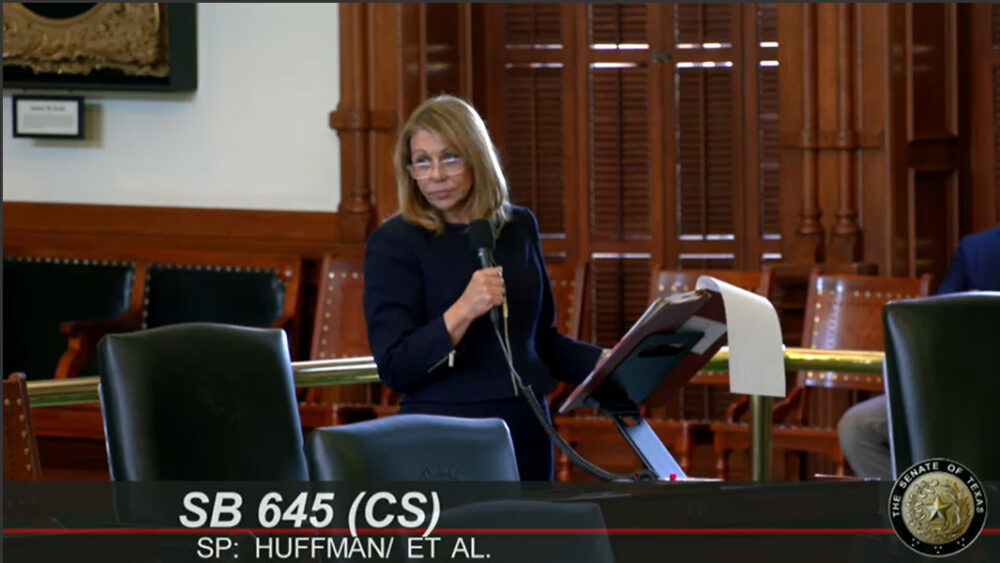 The Texas Senate has passed a bill (Senate Bill 645) that would define fentanyl poisoning as murder for purposes of prosecution and death certificates. The measure is one of Governor Greg Abbott's emergency items.
Senator Joan Huffman, R-Houston, told the Senate that, over the past two years, the Texas Department of Public Safety had seized over 353 million lethal doses of fentanyl, enough to kill almost every person in the United States.
"So, to continue our efforts to keep this drug from hitting our communities," Huffman said, "the committee substitute to Senate Bill 645 increases the penalty for manufacturing or delivery of less than 1 gram of fentanyl from a state jail felony to a third degree felony. Furthermore, if an individual dies from a fentanyl overdose, the penalty would be enhanced to a second degree."
To underscore the point, Huffman attached a floor amendment to SB 645 defining the manufacturing or delivering of fentanyl as murder if someone dies from an overdose.
In addition, the bill makes possession of fentanyl with intent to deliver prosecutable under the statute governing organized crime. Huffman said she'd added that language at the request of prosecutors.
"Members, we've reached a critical point in the fentanyl crisis here in Texas," Huffman said. "We have no choice but to take a comprehensive approach to what is going on."
Huffman noted that she had added language to SB 1, the general appropriations bill, that allocated more than $18 million for overdose prevention education and reversal medication, such as Narcan, for law enforcement. SB 1 would also appropriate $147 million to the DPS Crime Lab to assist in the prosecution of fentanyl-related crimes.
The Senate suspended its normal rules to speed SB 645 through both its second and third readings on the same day. The bill passed 30-0 and now moves to the House.