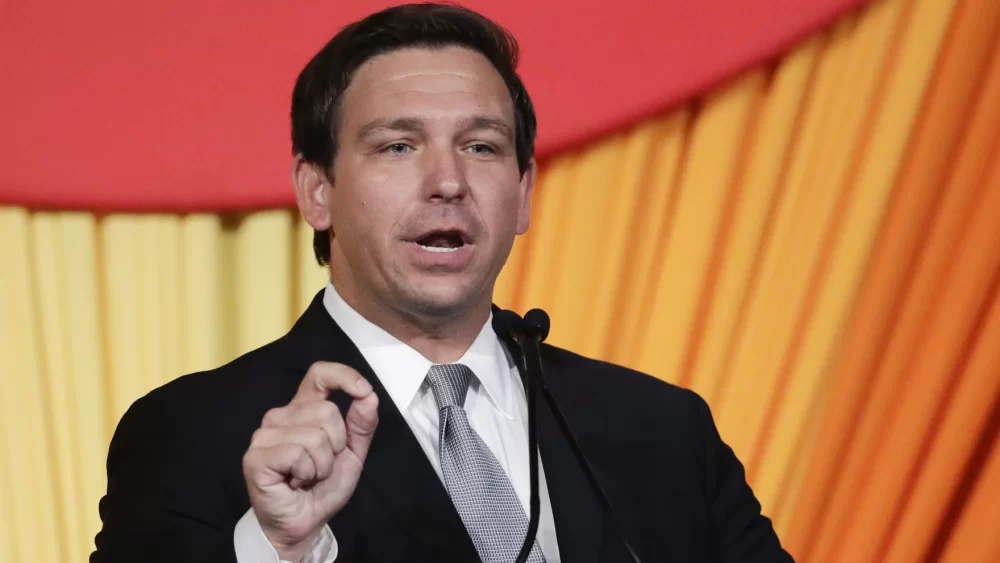 Potential presidential candidate and Florida Governor Ron DeSantis will be in Texas the next couple of days, including a stop in Houston on Friday night.
DeSantis is raising money for the Republican Party in two of the state's largest counties.
Although DeSantis hasn't declared a presidential run yet, his trip to Texas is seen as a sign that he's gauging support in the state. He is set to be the headliner at the Harris County GOP's Lincoln-Reagan dinner Friday night at the George R. Brown Convention Center. The event is a $250-a-plate fundraiser.
Houston's event is expected to have protesters outside of the Convention Center. Participants said they are protesting DeSantis' "racism, his anti-LGBTQ+ policies, his opposition to reproductive freedom," and several other conservative stances that the Florida governor has taken.
The demonstration is being organized by several groups including Houston United Front Against Fascism and Houston Socialist Movement.
On Saturday, DeSantis will be in Dallas for another GOP fundraiser, the $500-a-plate Reagan Day dinner. He's also released a new book this week, "The Courage to Be Free", which political observers consider to be a blueprint for his expected presidential run next year. Tickets for both events in Houston and Dallas are sold out.
This story was updated to correct the title of DeSantis' book, "The Courage to Be Free".