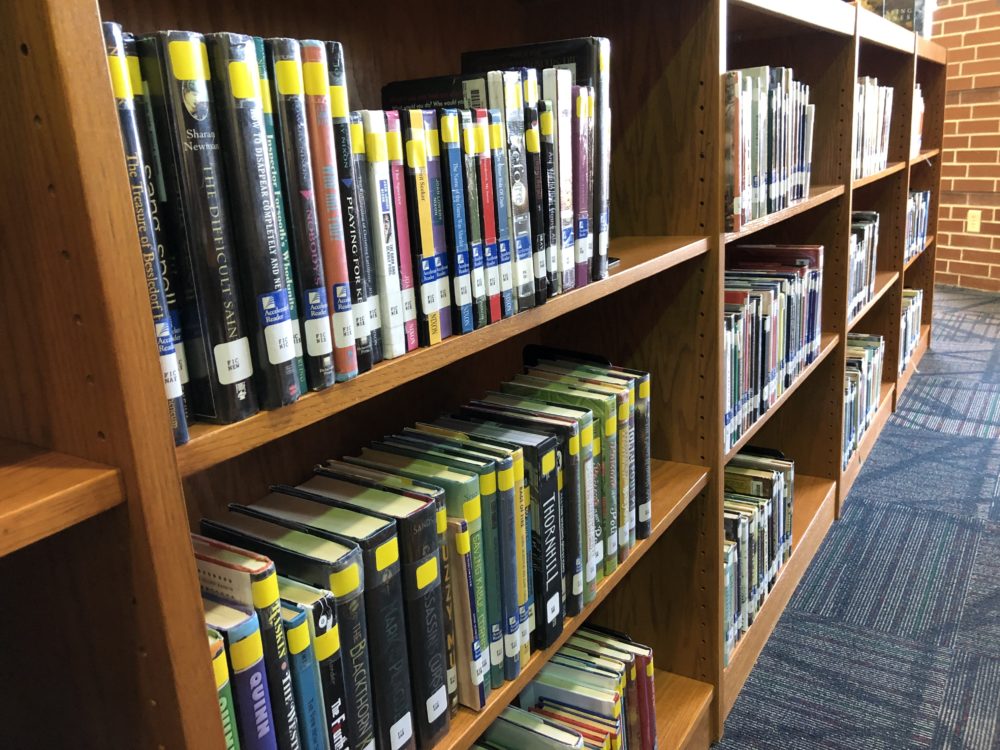 The League City Council voted Tuesday to create a committee charged with reviewing community complaints about the appropriateness of books and other materials at the city's public library, despite hearing opposition from a large contingent of residents who spoke at the meeting.
With a 5-3 vote that followed a nearly two-hour public comment period as well as an hour-long discussion amongst themselves, council members decided to create a "Community Standards Review Committee" that will field library materials challenges and determine whether books and other items are obscene and should be moved from children's sections to the adult section at the Helen Hall Library. That responsibility has historically rested with the city-appointed League City Library Board, which in an unrelated vote Tuesday was unanimously authorized to operate for at least another four years in the community of about 112,000 residents southeast of Houston.
Mayor Nick Long, who proposed the creation of the new committee and was among those to vote for it, said it's necessary for the city to have a group specifically dedicated to reviewing materials challenges that includes community members with backgrounds in childhood education. He said the newly created committee will include three people with such backgrounds, along with three members of the existing library board and a chairperson who would serve in a tiebreaking capacity – all of whom will be appointed by the mayor and must be confirmed by the city council.
"The reason I feel it should be split into a separate committee is to have checks and balances on the committees and also the sheer amount of time and specialization that it takes," Long said. "The specialization it takes to be on the library board is not simply being an educator or librarian or in early childhood development. We need specialized people on that board who understand finance, understand engineering, understand a variety of different things that go into running a large facility, whereas the review committee needs teachers, (school) district administrators, early childhood developers and those kinds of people on it."
At a time when public school districts and public libraries across Texas and the United States are scrutinizing materials that address racism, LGBTQ+ themes and other sexuality and gender issues, several League City residents and some of the council members expressed concerns about the potential for the review committee to have a politically motivated agenda that leads to censorship and discrimination.
The three council members who voted against the creation of the new committee – John Bowen, Tom Crews and Chad Tressler – also characterized the measure as overreaching and unnecessary. League City residents have submitted challenges to only three library items since 2016, and existing state law prohibits public libraries from containing obscene materials.
"I don't trust an elected government body to make decisions that parents should be making between themselves and their children," Bowen said. "We need to keep politics out of decisions between parents and children."
The creation of the review committee came a little more than two months after the city council passed a resolution saying books that are determined to be obscene should not be purchased with city funds and must be moved from the children's section to adult section if they already are in circulation. The American Civil Liberties Union of Texas sent the city council a letter of opposition at the time and submitted a similar letter Tuesday before the council meeting.
Chloe Kempf, an attorney for the ACLU of Texas, said federal courts have historically ruled that moving library materials from a children's section to adult section is a violation of community members' First Amendment rights under the U.S. Constitution. She also said League City's so-far vague definition of obscenity could be legally problematic depending on how it is applied.
"We're going to be keeping an eye on what books the committee decides to censor," Kempf said before Tuesday's council meeting.
As part of the ordinance creating the new review committee, Long said it would undergo a sunset review before the end of this year.