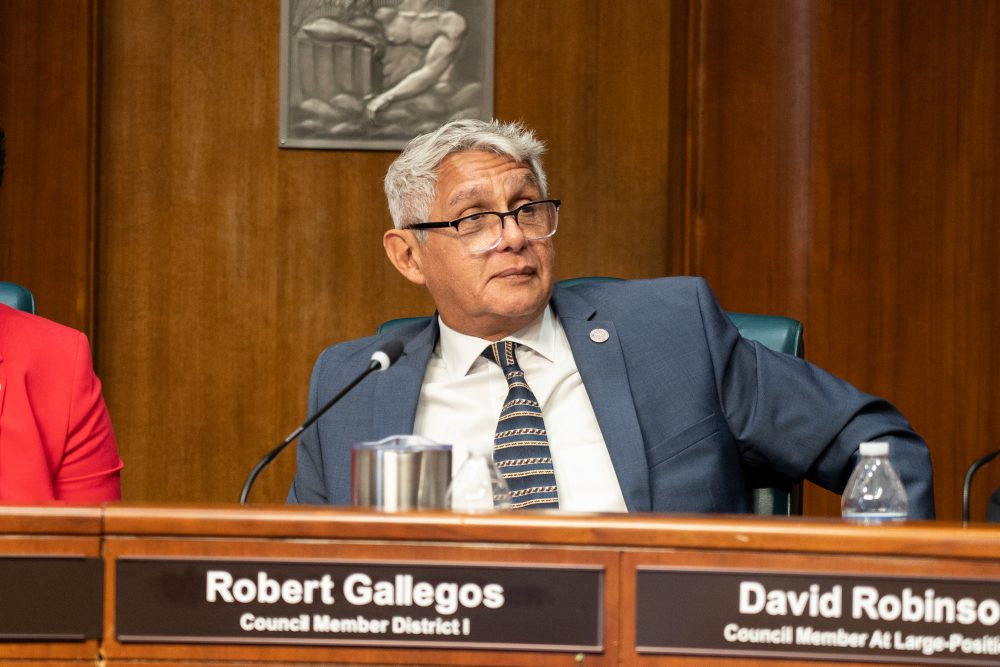 Houston could soon be the largest city in the country without LGBTQ representation on its city council, owing to term limits.
Houston has had LGBTQ representation in city government continuously since 1998 when Annise Parker first took a seat on city council. Former Mayor Parker is now president and CEO of LGBTQ Victory Fund, an organization that helps elect LGBTQ political candidates to office across the country.
"As an underrepresented minority that is regularly targeted across the country, it is more important than ever that LGBTQ leaders are present in public office," Parker said.
"Every major city in America has had out members of their city council, as has Houston, but if we don't replace the one term-limited member current council member, Robert Gallegos, then Houston could lose representation."
Gallegos, who represents City Council District I, was first elected to office in 2013.
At least two LGBTQ candidates are running for open seats on city council this year. Nick Hellyar is running for At Large, Position 2, the seat currently held by Council Member David Robinson. Mario Castillo is running in District H for the seat currently held by Karla Cisneros. LGBTQ Victory Fund is backing both Castillo and Hellyar in their respective contests.
"I think it's important that the LGBTQ community — particularly in these times when at the state legislative level, even as the number of out legislators rises, the rhetoric targeting the LGBTQ community also rises — that it's important that cities across the state continue to have LGBT representation," Parker said.