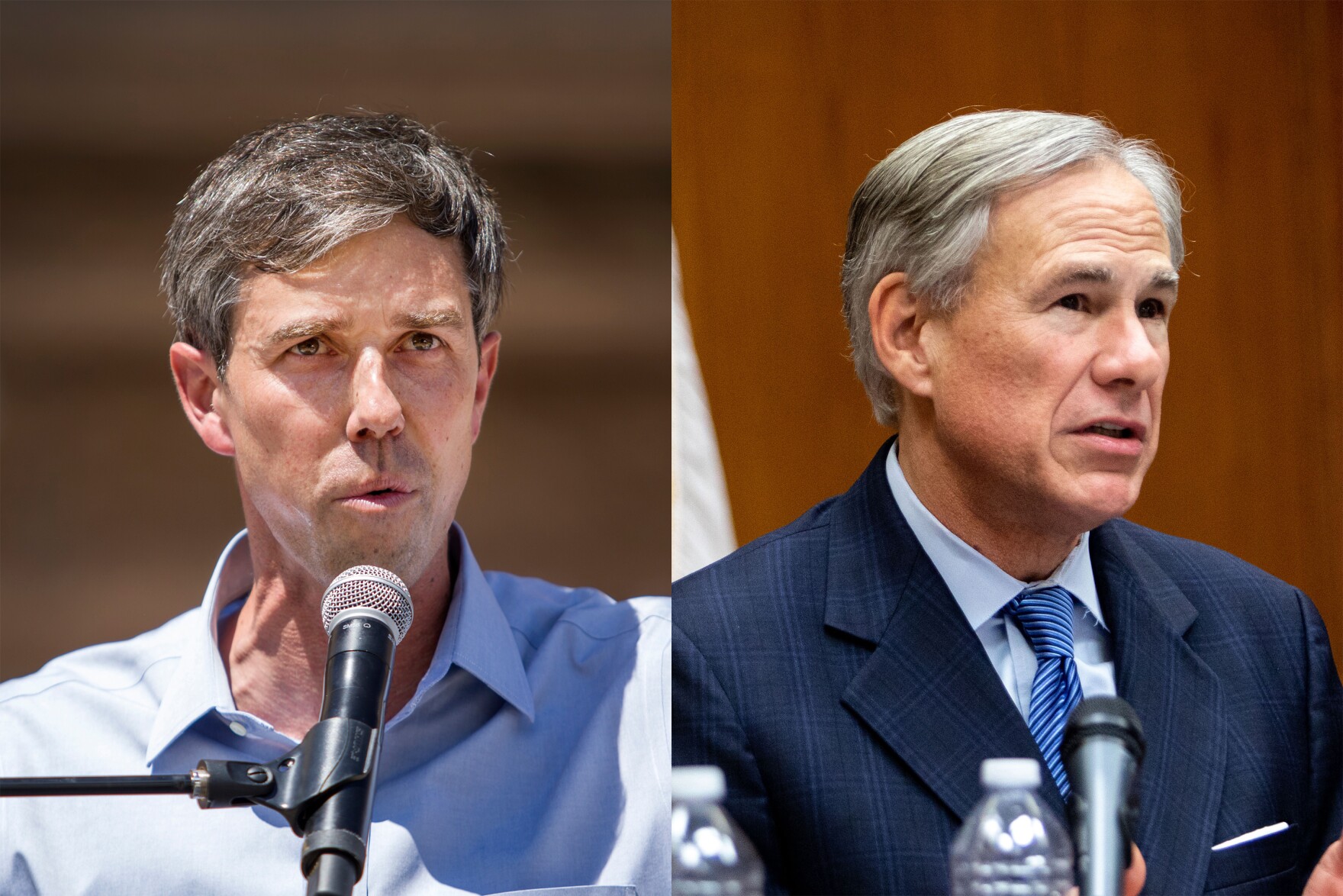 Gov. Greg Abbott is maintaining a steady lead over Democratic gubernatorial candidate Beto O'Rourke just three months away from Election Day, according to a new poll.
The poll from The Dallas Morning News and the University of Texas at Tyler surveyed 1,384 registered voters from August 1 to 7 and shows Abbott with a seven-percentage point lead over O'Rourke — with 46% of Texans in favor of the incumbent Abbott and 39% in favor of O'Rourke, a lead that hasn't changed since a previous poll conducted in May. The poll has a margin of error of plus or minus 2.8 percentage points.
According to the poll, 56% of Texans believe the state is headed in the wrong direction, although 53% say they approve of Abbott's handling of the state economy — 48% blame inflation on President Joe Biden.
The poll found that 68% of Texans want the governor to call a special session in response to recent mass shootings — including one that occurred in Uvalde earlier this year, when an 18-year-old gunman killed 19 children and two adults inside an elementary classroom.
The poll also found that 52% of Texans say they would support rising the age a person can purchase a semi-automatic rifles from 18 years old to 21 years old. Twenty nine percent of Texans are in favor of allowing teachers and school officials to carry guns in schools, while 20% oppose, according to the poll.
Additionally, 47% of Texans say they approve of the way Abbott has been handling his job as governor, while 41% of Texans say they approve of Lt. Governor Dan Patrick's work and 41% approve of Attorney General Ken Paxton's work.
In the race for Attorney General, Republican incumbent Paxton is leading Democrat Rochelle Garza by two points.
Regarding Paxton's ongoing legal troubles — he's currently under indictment for securities fraud and facing an FBI investigation for bribery and abuse of office — 34% of Texans say they believe that Paxton "has the integrity to serve as attorney general," with 34% saying they don't have faith in Paxton and 32% saying they're unsure, according to the poll.
Election Day is Nov. 3 — less than three months away.