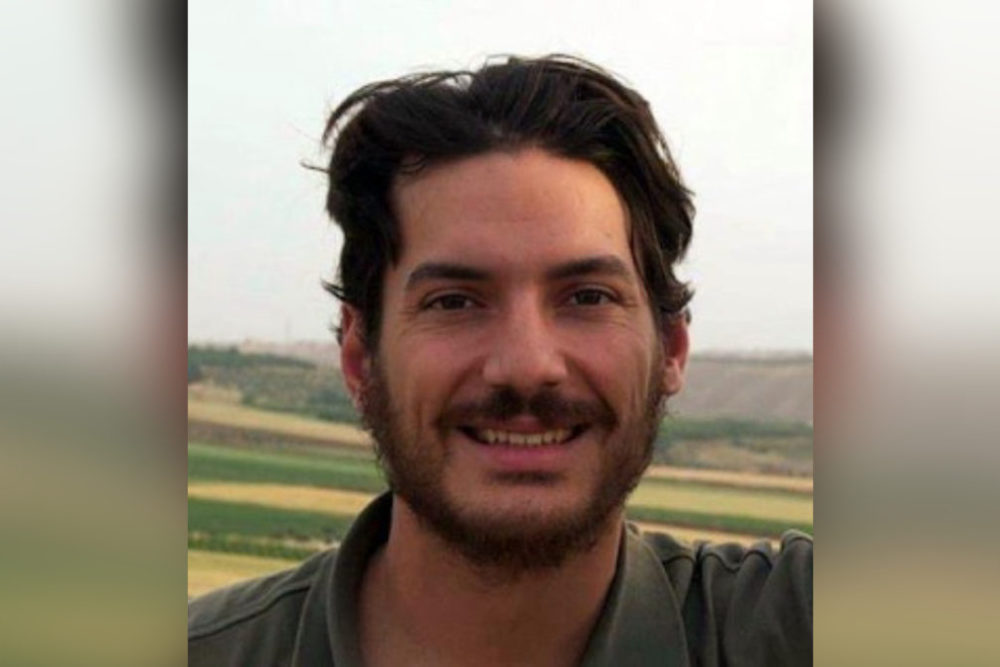 This coming Sunday will mark ten years since freelance journalist Austin Tice was abducted in Syria. Tice's parents believe their son is still alive and are hoping the Biden administration will do more to help free their son.
Tice, who is from Houston and whose work had been featured in The Washington Post and McClatchy newspapers, among other publications, disappeared from a checkpoint west of Damascus on August 14, 2012. A video released shortly afterward showed him being held by armed men.
On Wednesday, President Biden released a statement calling for Tice's immediate return. "We know with certainty that he has been held by the Government of Syria," the statement said. "We have repeatedly asked the government of Syria to work with us so that we can bring Austin home. On the tenth anniversary of his abduction, I am calling on Syria to end this and help us bring him home."
The Syrian government has never acknowledged holding Tice.
"I think that President Biden's made it really clear that there will be engagement with the Syrian government," said Debra Tice, Austin's mother. She said that's a positive development, but it hasn't always been that way.
"My biggest concern is that there is still a reluctance," she said, "that there are people who are really not eager to engage."
Currently, the U.S. and Syrian governments have no direct contacts. The U.S. closed its embassy in Damascus six months before Tice's disappearance. It ordered the Syrian embassy in Washington, D.C. closed in 2014.
Debra Tice said that, in any hostage situation, there must be engagement, negotiation, and concession. She said the Biden administration showed it was willing to take those steps to win the release of Trevor Reed.
"Trevor is a (former) Marine, just like Austin is," she said, "and I really felt like he did his brother a good one by paving the highway and showing that the United States government will engage. And they will negotiate. And the president will make a hard decision. And there will be a concession."
Russia detained Trevor Reed in 2019, claiming he attacked a Moscow police officer. Reed was sentenced to nine years in prison in 2020, but he was freed in a prisoner exchange this past April. In return, the U.S. released Russian national Konstantin Yaroshenko, who was serving a 20-year sentence for conspiring to import more than $100 million worth of cocaine into the U.S.
More recently, the U.S. has offered to release imprisoned Russian weapons dealer Viktor Bout, now serving a 25-year prison sentence in Illinois, in exchange for WNBA star Brittney Griner and former Marine Paul Whelan. Those talks are still ongoing.
"That is something that has been repeated to us so many times over nine years: We cannot engage. We will not negotiate. There will be no concessions," Debra Tice said. "Okay, well that's blown out of the water. So, we are free to swim."
President Biden met with Debra Tice and her husband Marc in early May and told them he was working to set up a meeting with the Syrian government.
"Three and a half months later, we may be in the process of getting a meeting," Mrs. Tice said. "That seems like an awfully long time to possibly be in the process of getting a meeting."