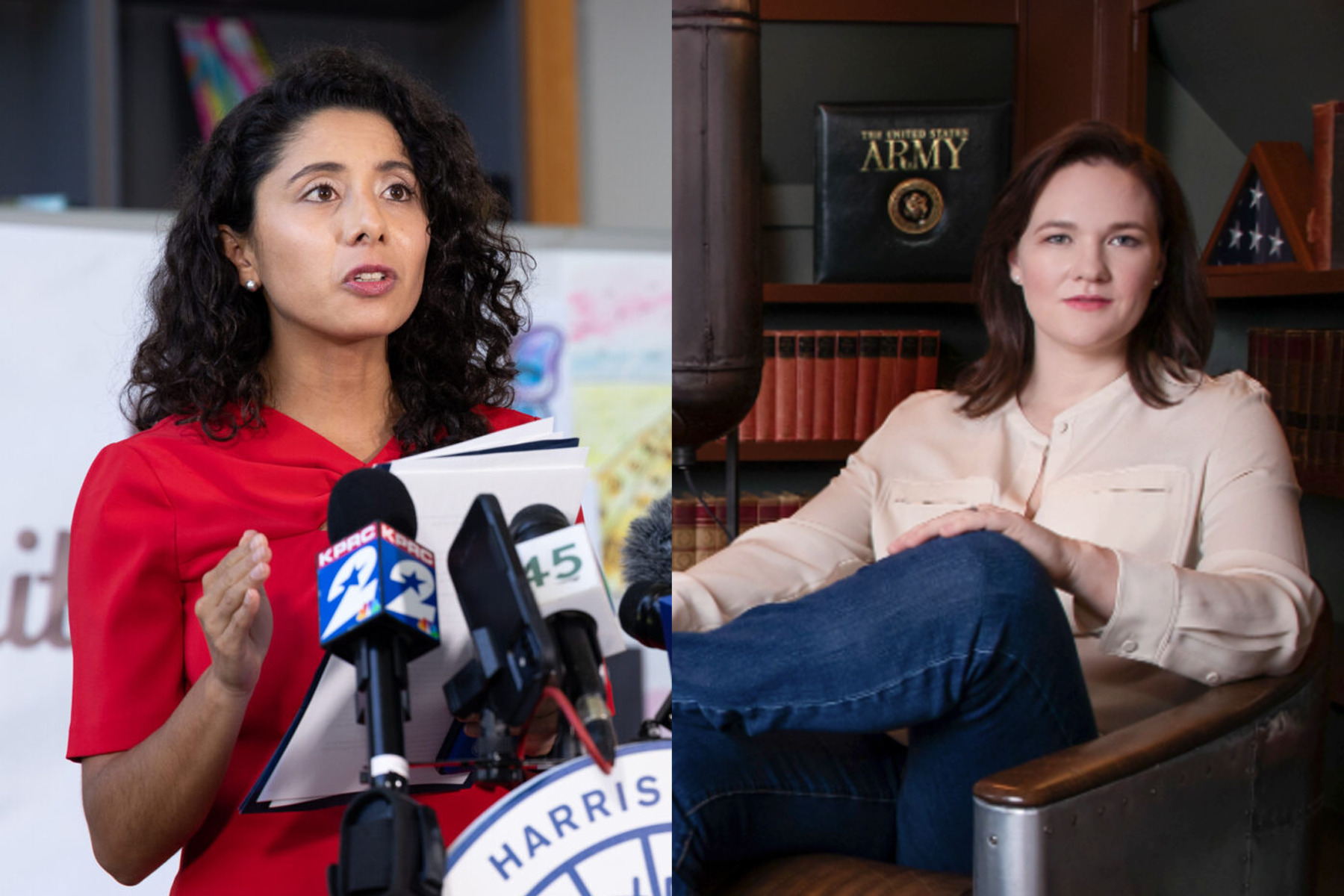 Harris County's Democratic judge and her Republican opponent are in a statistical dead heat.
That's the finding of a new poll of likely voters by the University of Houston's Hobby School of Public Affairs, which shows incumbent County Judge Lina Hidalgo at 48% among likely voters and Alexandra del Moral Mealer at 47%, with 5% of respondents undecided.
"We've said from the beginning this would be a close race," Hidalgo campaign spokesperson Toni Harrison wrote in a statement. "Lina Hidalgo has successfully led Harris County through chemical fires, floods, the winter freeze and a global pandemic – all while overhauling how the County tackles flooding and making record-breaking investments in fighting crime and tackling homelessness. Her leadership is a threat to the far-right Texas establishment and they will continue to do anything to stop her."
Del Moral Mealer was encouraged by the close results, calling them a rebuke of Hidalgo's tenure in office.
"This morning's poll shows what we all already knew—the ideologically driven policies of Lina Hidalgo's government do not reflect the priorities and values of Harris County residents," read a statement from Del Moral Mealer. "Crime and corruption are the top issues for Harris County voters, and she has failed miserably on both."
According to the study, Del Moral Mealer leads Hidalgo among Latino voters — 47% to 44%. She also has a 31 point advantage over the incumbent among white voters — 64% to 33% — while Hidalgo holds an 82% to 16% lead among Black voters.
Hidalgo holds a 14-point lead among women, 55% to 41%, and del Moral Mealer holds a a 54% to 41% lead among men.
Rice University political scientist Mark Jones, who worked on the poll, says he asked likely voters what issues were most important to them.
"The two that popped out as far above the others were crime and public safety and government corruption, two issues that are weak points for Hidalgo," Jones said.
Three current and former Hidalgo staffers have been indicted on charges of records tampering and misuse of official information.
Jones says the low popularity of President Biden is also hurting Hidalgo along with Democrats throughout the country.
"When you combine Hidalgo's weaknesses with a national trend that's probably going to be more Republican than we've seen in recent years, given the Biden administration's problems, those two factors combined, that is Hidalgo having problems, del Moral Mealer being a strong candidate, and the Biden administration dragging down Democrats nationally, could create troubles for the county judge in November," Jones said.