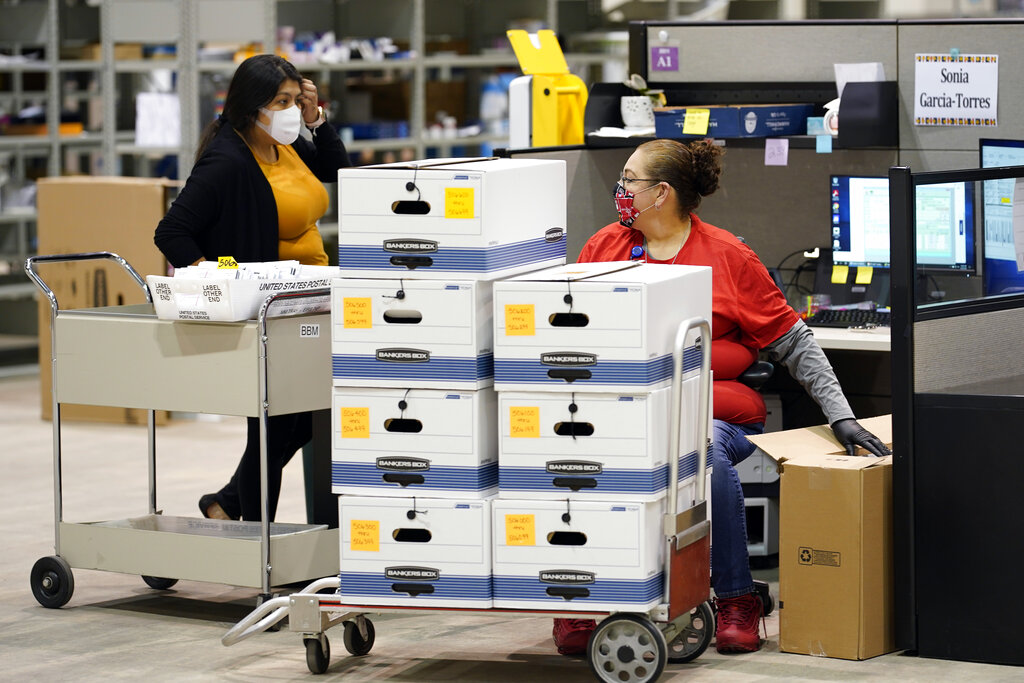 The Harris County Elections Commission selected its new elections administrator to oversee the county's election duties.
Clifford Tatum will fill the role and was among two finalists, both from out of state. The commission unanimously selected Tatum on Tuesday.
"We had two fantastic finalists, great candidates. A huge thank you to the commission for such collaborative work," said Harris County Judge Lina Hidalgo. "Very proud of this candidate and very proud of our work together."
This comes after multiple delays in the process caused by rescheduled meetings due to a lack of quorum.
Tatum will officially take the reins after he becomes a Texas resident and a registered voter in the county, which is expected to happen sometime in August, according to Hidalgo.
Tatum is the former executive director of the District of Columbia Board of Elections and served as general counsel for the U.S. Election Assistance Commission from 2015 to 2019. Tatum previously served as the Interim Director of the Georgia State Elections Division and is an alumnus of Thomas M. Cooley Law School.
Former Elections Administrator Isabel Longoria — who was originally appointed by the commission in Oct. 2020 — announced her resignation in March after the 2022 primary was plagued by vote-counting delays and the news that the administrator failed to tally about 10,000 mail-in ballots. Longoria officially vacated the position on July 1.
Until Tatum is officially appointed, the role will be filled by Beth Stevens, Harris County's chief director of voting.