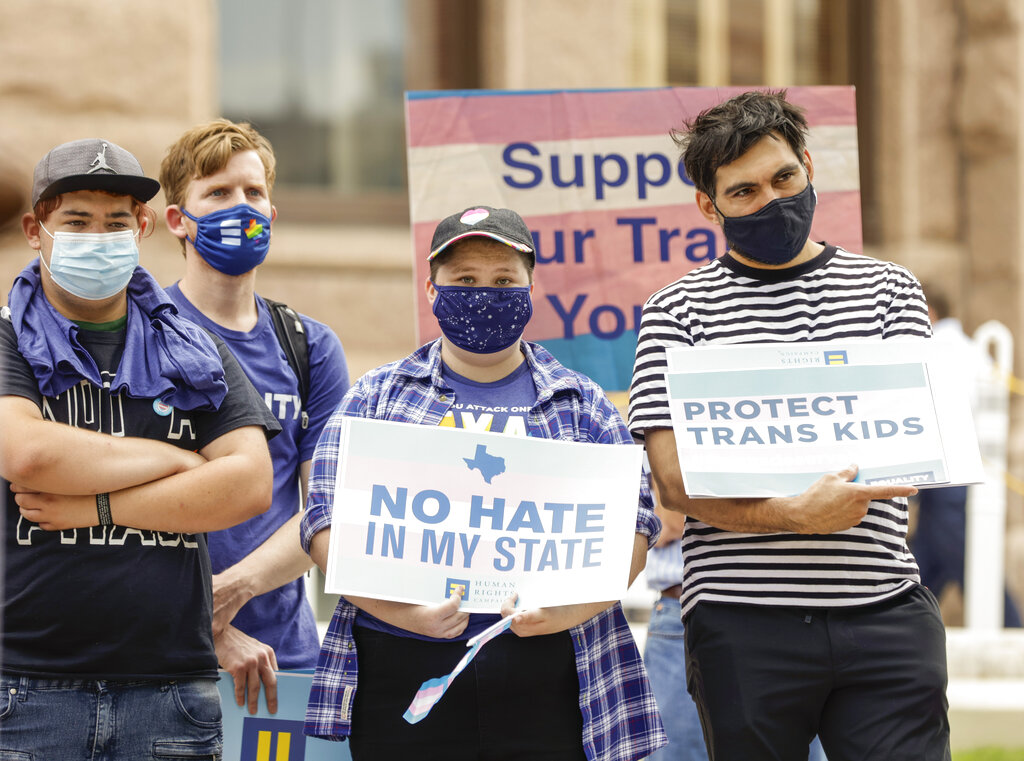 A judge in Austin halted child abuse investigations into some families with transgender children on Friday.
Three families joined civil rights groups this week in suing to stop the Texas Department of Family Protective Services from treating gender-affirming care as abuse after a directive from Gov. Greg Abbott in February.
According to the suit — filed Wednesday in Travis County District Court — the same day Abbott made his announcement, an unidentified transgender teenager attempted suicide and was hospitalized.
The suit says the boy was then admitted to a psychiatric facility, where staff discovered he was taking puberty blockers.
A CPS investigator visited the family shortly thereafter, the lawsuit says.
The judge's ruling does not apply broadly to all families. Rather, it stops such investigations into the three families who sued, as well as members of PFLAG, an LGBTQ+ advocacy group and one of the plaintiffs who sued.
If contacted by DFPS, families will need provide notice of their PFLAG membership to avoid legal repercussions, according to a press release from Lambda Legal, who's representing PFLAG.
"Families will be protected from invasive, unnecessary, and unnerving investigations by DFPS simply for helping their transgender children thrive and be themselves is a very good thing," said Brian K. Bond, the executive director of PFLAG National. "However, let's be clear: These investigations into loving and affirming families shouldn't be happening in the first place."
The ruling is the latest in a legal back and forth between civil rights groups and the state. The Texas Supreme Court last month ruled that investigations could continue in most cases after previously being halted statewide, but left an injunction in place for one family who had previously sued after being investigated by DFPS for providing gender-affirming care to their daughter.