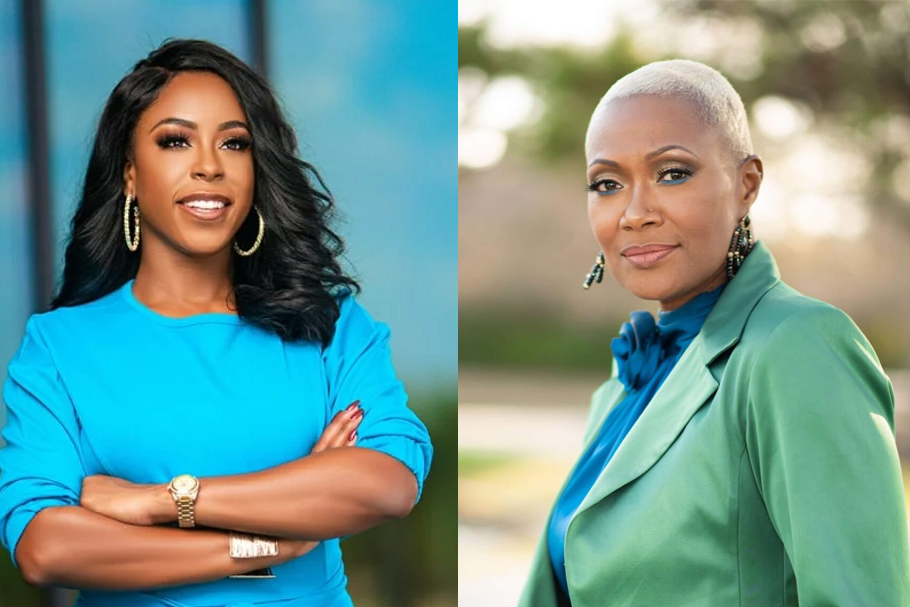 Jolanda Jones won the Democratic primary runoff for Houston's House District 147, making it all but certain Jones will win a full term in the state Legislature this fall.
Jones defeated Realtor Danielle Keys Bess on election night by nearly 500 votes. That's more than double Jones' margin of victory over Bess in the May 7 special election held earlier this month to fill out the remainder of retired state Rep. Garnet Coleman's term.
Political scientist Michael O. Adams of Texas Southern University said Jones clearly learned from her close call in the earlier race.
"(Jones) did answer the clarion bell," Adams said. "She really understood that she would have to work harder on Election Day and also getting out the early vote."
Following Bess' narrow loss in the special election, the Realtor issued an open letter to the Harris County Elections Administrator calling for an audit of the results of that contest, with a focus on mail-in ballots. That brought swift condemnation from Jones, who accused Bess of going "full Trump."
A spokesperson for the elections administrator said it was unclear precisely what Bess wanted, but that if Bess wished to have a recount, she was entitled to ask for one once the official canvass of the special election was completed.
Neither Jones' nor Bess' campaigns responded to requests for comment.
Jones will now face Republican Damien Thaddeus Jones in the general election, in a district that is heavily weighted to favor Democratic candidates. The Republican candidate officially suspended his campaign in February before winning his party's nomination and has not reactivated it since.
"It is clearly an opportunity district for a Democrat," Adams said. "So she will be the, probably...the person who wins the general election, and she'll hold the district from (20)23 to 2025."
Garnet Coleman represented HD 147 for 31 years before announcing his retirement in November 2021. He then decided to retire early, on Feb. 28, triggering the special election to fill out the remainder of his current term.
Coleman's decision to retire early stemmed from his desire to give his district more power in Austin, rather than starting from scratch.
"Since someone's going to be replacing me, this gives them a leg up in seniority," Coleman told Houston Public Media at the time. "This will make them, if they get elected in a uniform election date, probably number 120 instead of number 150. And that makes a difference with seniority appointments."