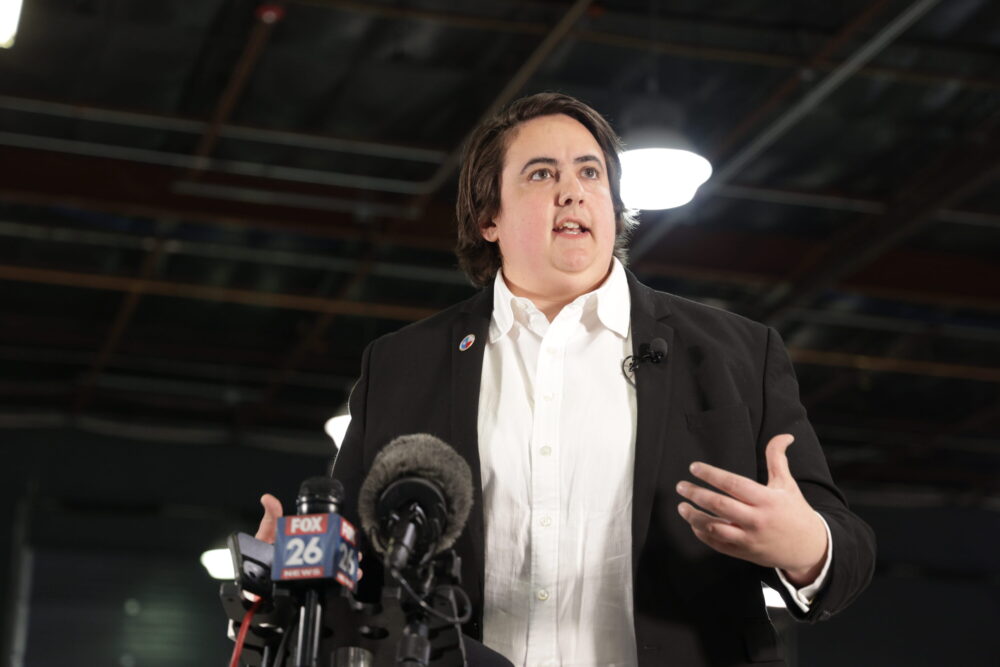 A part of Texas' newly enacted voting laws banning election administrators from sending out mass mail-in ballot applications violates the First Amendment, lawyers for Harris County Elections Administrator Isabel Longoria told the state Supreme Court Wednesday.
Longoria sued Texas Attorney General Ken Paxton late last year, challenging the enforcement of a law she said violates her free speech and prevents her office from doing its job. That case reached a 5th U.S. Circuit Court of Appeals panel, which asked the Texas justices to certify three questions before it makes its ruling.
Among other things, lawyers questioned whether Texas' election code under Senate Bill 1 defines volunteer deputy registrars as public officials, which under the law would limit their ability to encourage voters to vote by mail.
"We would like clarity that that does not actually reach my client, so that she doesn't have to worry about one day in the future somebody criminally prosecuting her for engaging in her constitutionally protected right," said legal counsel from the Brennan Center, Sean Morales Doyle.
The 5th Circuit also asked the court to consider what constitutes "solicitation" within the state's election code. In her appeal, Longoria's legal team questions whether the definition is narrowly limited to seeking applications for mail-in ballots that would be illegally cast, or if it includes what Longoria said is part of her job: "telling those who are elderly or disabled, for example, that they have the opportunity to apply for mail-in ballots."
Lastly, the court will evaluate what sort of jurisdiction the attorney general has over the election code.
The high court's answers on those questions will potentially set the precedent for Texas' elections moving forward.
While Paxton's legal team conceded his office had discretion to file the suit, they also argued the law does not explicitly give the AG power to enforce the law, and therefore Longoria could not sue.
"Our position is there was never a case or controversy to begin with, because there was no threat of enforcement and therefore no standing from the plaintiffs," said legal counsel for Paxton, Lanora Petitt.