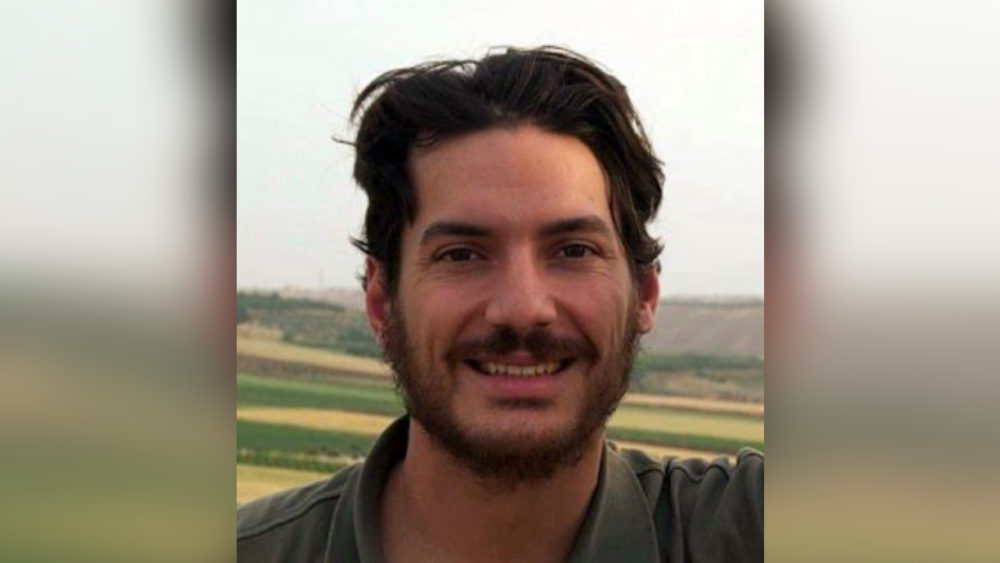 Houston native Austin Tice was working as a freelance journalist reporting on the Syrian conflict when he was abducted in 2012. Since then, his family has been working with officials in both the United States and Syria to bring their son home to safety.
His mother — Debra Tice — who believes he is still alive, now says that her biggest roadblock to securing his release is no longer the Syrian government.
"It breaks my heart to tell you, the Syrians are not the obstacle now," she told Houston Public Media. "The obstacle is really in Washington D.C."
Multiple administrations have negotiated for his return for nearly a decade. As recently as 2018, Trump Administration officials said they had reason to believe Austin Tice was still alive and being held by the Syrian government.
The Biden Administration also confirmed in 2021 that Tice was believed to be alive in captivity. But his mother says the White House and the U.S. Department of State now want little to do with the Syrian government.
"We don't really have a Syrian policy," Tice said. "The safest thing is just to fall back, and so they just say no engagement, no engagement with Syria."
As a result, she's made pushing for engagement with the Syrian government her top priority.
"It's extremely difficult...just about the time we make a good turn, we come up against an obstacle," Tice said. "The White House and the (Department of State) know exactly how the Tice family feels about this aversion to doing the thing that is most necessary."
In an email, a Department of State spokesperson wrote that Austin's release and return home are "long overdue," and that the U.S. was still in contact with the Syrian government to "promote progress" in the case.
"We call on Syria to help release Austin Tice and every U.S. citizen held hostage in Syria," the email read. "We will pursue all avenues to bring Austin home."
Next week, the Tice family will accept the James A. Baker III Prize for Excellence in Leadership on Austin's behalf from Rice University's Baker Institute.
Tice says her son, who is a decorated Marine veteran, has always been a leader, which is why this award is a perfect fit.
"This prize for excellence and leadership is just really so appropriate for Austin, because he truly was born a leader," she said. "He had six younger siblings, and he loves being the big brother. It is one of his most favorite things, leadership."