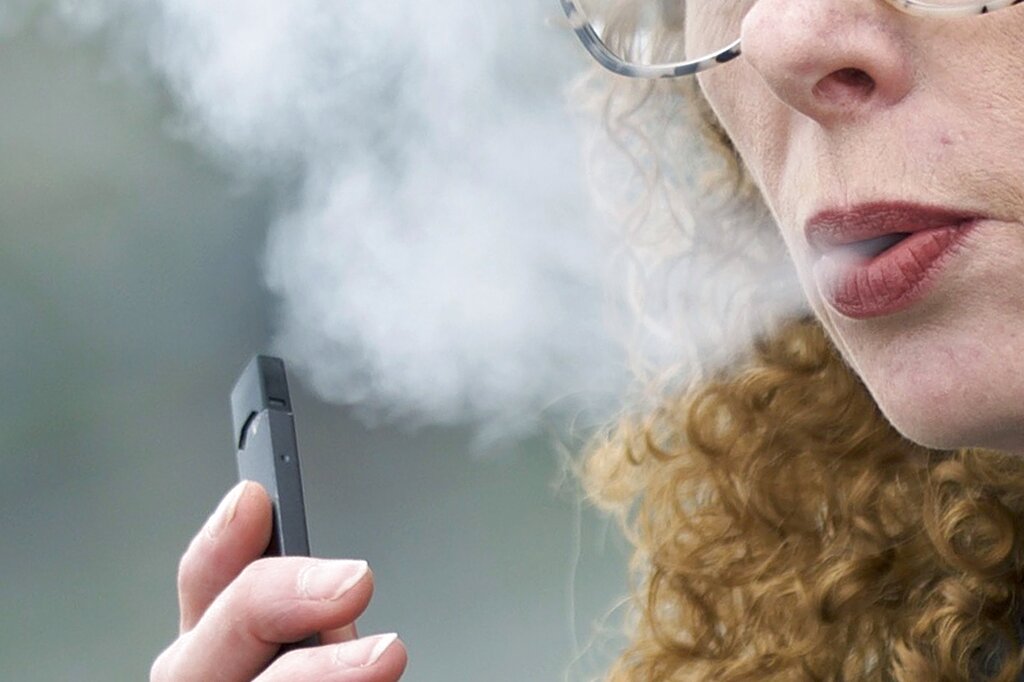 Houston City Council voted unanimously to ban vaping and e-cigarettes in public spaces on Wednesday.
The existing rules prohibit smoking in an enclosed public space or workplace, within 25 feet of a building entrance or exit, outdoor arenas and public transit stops. Now those rules are extended to electronic smoking devices, which include electronic cigarettes and cigars, vapes and any other device that uses vapors or aerosol liquids.
"This is something that we're voting on to protect the health and safety of people from secondhand inhalation," Councilmember Abbie Kamin said on Wednesday.
Electronic smoking devices are a major contributor to tobacco use rates among teens, said Charlie Gagen, the advocacy director for the American Lung Association in Texas.
He said extending the ordinance to include e-cigarettes could help curb that.
"Treating e-cigarettes as the tobacco products they are is a common sense step to addressing this public health crisis," he said.
In 2019, around 11% of Houston high schoolers and just under 10% of Houston middle schoolers were using electronic smoking devices, according to the Houston Health Department. That's up from around 7% of Houston high school and middle school students in 2017.
During city council's public comment session Tuesday, Dr. Lindy McGee, a pediatrician at Texas Children's Hospital and assistant professor at Baylor College of Medicine, said she was concerned about the rise in vaping among her patients. She believed electronic cigarette companies are intentionally marketing to teens.
"Using social media, youth-enticing flavors and highly addictive nicotine, they hooked this new generation on their product," McGee said.
Vapes are marketed as a less harmful alternative to regular cigarettes, but research suggests that may not be true. The Houston Health Department says secondhand smoke from e-cigarettes carries toxic chemicals and pieces of metal that can cause cancer, and the Centers for Disease Control and Prevention says nicotine, which is in most electronic smoking devices, can harm youth brain development in parts of the brain that cover addiction, attention, learning and memory.
Electronic smoking devices also expose people to secondhand smoke from the vapor. The CDC says secondhand smoke increases a person's risk of developing lung cancer.
That means all of the toxic bits of metal and chemicals in e-cigarette vapors can also get into a bystander's lungs, said health department spokesperson Porfirio Villarreal.
"You're breathing it in, and also when you exhale it, the bystander would also be inhaling all those chemicals," he said.
The city's smoking ordinance was written before electronic smoking devices became popular, said Councilmember Robert Gallegos, who argued at at Wednesday's council meeting that it was time to change with the science.
"There's misleading info that e-cigarettes, vaping is a safe alternative to smoking," he said. "However, vaping, even without nicotine, can be harmful to the body."