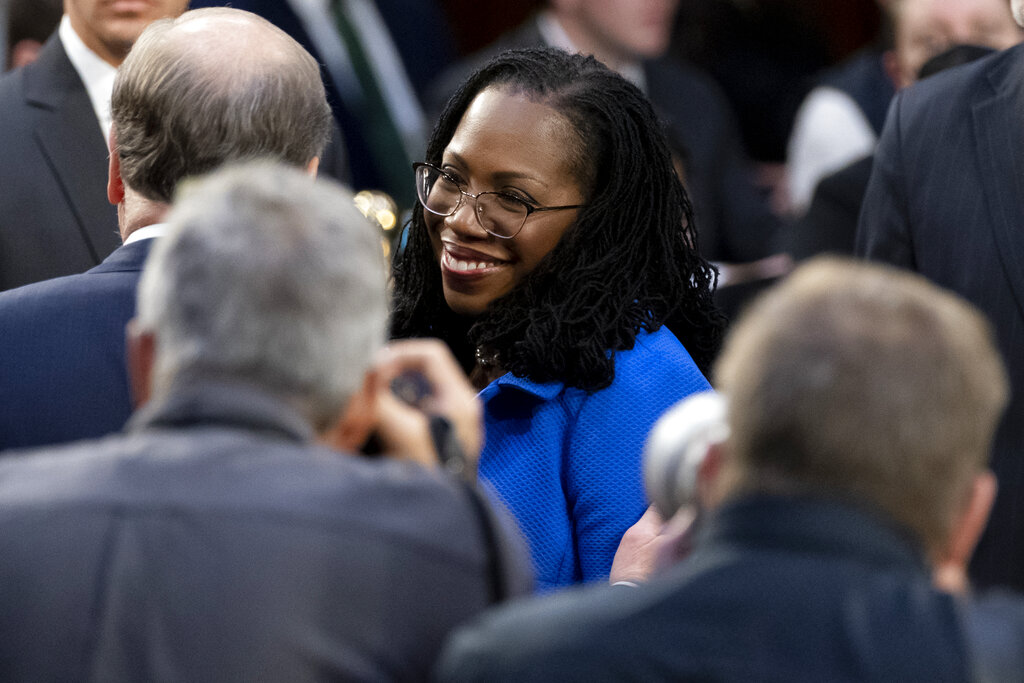 Ketanji Brown Jackson sat for more than 13 hours of questions on Tuesday, fielding inquiries from 20 of the members of the Senate Judiciary panel. She addressed questions about her time representing detainees at Guantanamo Bay as a public defender, handing down sentences in child sex abuse cases as a member of the U.S. Sentencing Commission, her views on critical race theory and her opinions as a judge on the federal bench.
Wednesday's hearing will start out with the two members that did not get a chance or their first round of questions — Sen. Jon Ossoff, D-Ga., and Sen. Thom Tillis, R-N.C. — with 30 minutes each.
Senate Judiciary Chairman Dick Durbin, D-Ill., scheduled a second round of questions for members of the panel to last 20 minutes each. Any subsequent round of questions would be limited to 10 minutes per senator on the committee. The committee also gives members of the panel through Thursday to submit any questions in writing that they did not get the chance to ask during the hearings.
With several Republicans on the panel echoing the same lines of questioning — how Jackson decided sentences for those convicted in child pornography cases, why she argued for detainees labeled enemy combatants — it is likely these issues could resurface during Wednesday's session.
Democrats pointed to cases in which Judge Jackson demonstrated her independence. Delaware Sen. Chris Coons highlighted a case when she ruled against environmental groups and in favor of the Trump administration in a case related to building the wall on the Southern border. Other Democrats touted endorsements from retired conservative judges and law enforcement groups, something they might remind those watching the hearing on Wednesday.
Durbin served as a proxy at times for Jackson during Tuesday's session, interjecting some comments related to exchanges she had with GOP members like South Carolina Sen. Lindsey Graham and Texas Sen. John Cornyn about detainees.
Depending on the tenor of the exchanges in the second round, Durbin might decide to use a firmer hand with the gavel if he determines comments to be out of line.