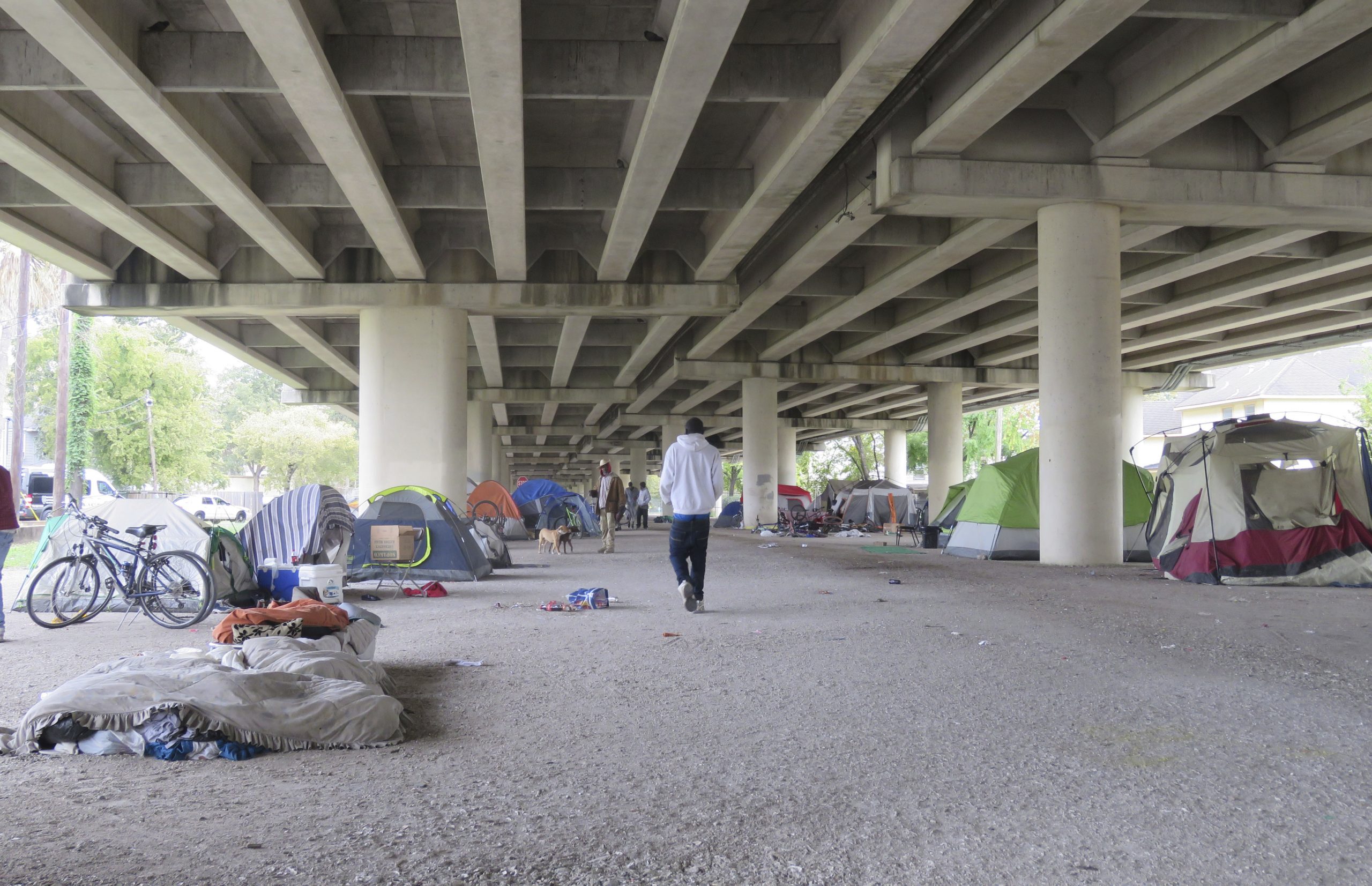 Houston-area groups working with people experiencing homelessness throughout the region will receive more than $45 million from the U.S. Department of Housing and Urban Development, HUD Secretary Marcia Fudge announced Monday.
The federal dollars are part of $2.6 billion awarded in grants nationwide through HUD's House America program, which provides American Rescue Plan funding to address homelessness, Fudge said.
"In this county alone, 3,000 people experience homelessness on any given night," Fudge said. "The biggest thing I want you to know is that 20% of the population of Houston is Black. But almost 60% of (Houston's) homeless population is Black. So don't believe that homelessness is not an issue for our communities."
The news comes after Houston and Harris County in January allocated $100 million in COVID-19 relief — on top of $65 million that was previously allocated — to help reduce homelessness throughout the region.
Fudge added that both the city and county have agreed to build at least 7,000 housing units for unhoused individuals by the end of the year.
HUD has allocated $125,961,996 for 224 organizations across the state — 47 of those are located in the Houston area, Fudge said.
"We know that there's a crisis in affordable housing in this country, because we have for 50 years neglected to build affordable and low-income housing, and the housing we built, the public housing, we have let it decay to a point where it is embarrassing to even talk about it," Fudge said. "But not on my watch."