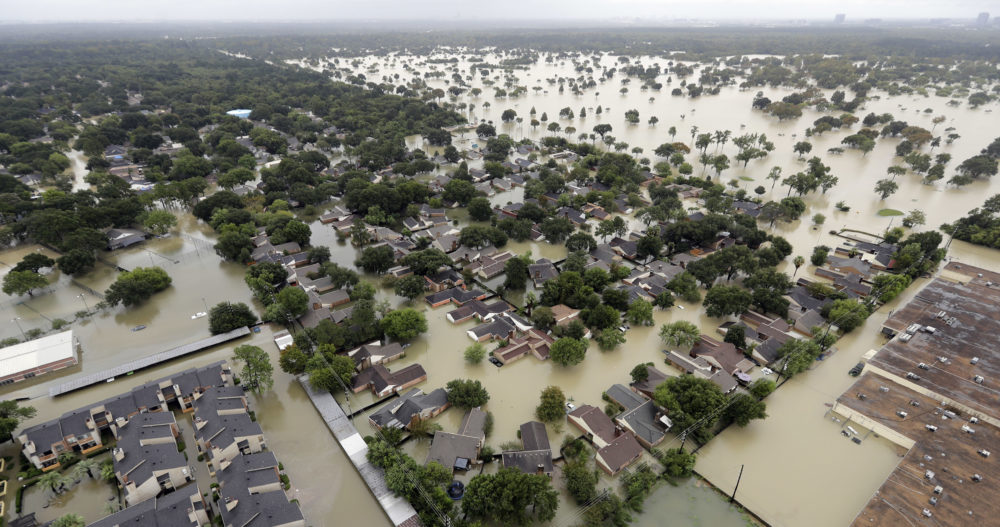 The Texas General Land Office discriminated against minority residents when it initially denied federal Hurricane Harvey relief funds to Houston and Harris County last year, according to a new report from the U.S. Department of Housing and Urban Development.
In HUD's 13-page finding, the department says the GLO's allocation competition for Community Development Block Grant funds violated Title VI of the Civil Rights Act of 1964, a law enacted to enforce the Equal Protection Clause of the 14th Amendment.
"The Department finds that the design and operation of the Competition discriminated on the basis of race and national origin," HUD wrote. "GLO utilized two scoring criteria that substantially and predictably disadvantaged minority residents, with particularly disparate outcomes for Black residents."
The GLO disputed HUD's findings, issuing a statement that the funding allocation process was "in accordance with HUD guidance."
"HUD is once again politicizing mitigation to the detriment of more than 8 million Texans," the statement read. "The GLO is considering all options, including legal action against HUD, to release this iron-fisted grip on mitigation funding and restore the pipeline of funds to communities."
The scoring system was used to decide which Texas regions would receive funding for flood mitigation projects. In its findings, HUD pointed to a scoring metric based on the percentage of residents that would benefit from a project, which "disadvantaged larger population jurisdictions," according to HUD.
Another metric resulted in the competition being spilt into two categories — the most impacted regions identified by HUD, and counties that also received a disaster declaration by the GLO. This led to "highly disproportionate outcomes," according to HUD.
Houston and Harris County previously requested more than $1 billion in federal relief. Last year, both were initially awarded nothing out of more than $1.3 billion dollars in federal flood relief — despite the storm costing the region more than $125 billion in total damage.
After days of bipartisan outcry, Texas Land Commissioner George P. Bush promised to allocate $750 million in federal Hurricane Harvey relief funding to Harris County — a promise that has not yet been fulfilled.
HUD's ruling comes after Texas Housers and the Northeast Action Collective filed a civil rights complaint against the GLO last year. Julia Orduña, the Southeast Texas regional director for Texas Housers, said the GLO violated multiple regulations intended to protect citizens from discrimination and are now being held accountable.
"All we want and what every Texan deserves is for their government to allocate federal funds in a non-discriminatory manner," she said.
The ruling now opens up the possibility for more federal flood aid to be funneled into the region, a request that Houston-area officials — including Mayor Sylvester Turner — have been pushing for since the GLO's initial decision.
"It needs to be proportional distribution of the dollars," Turner said. "Houston and Harris County incurred 50% of the damages from Hurricane Harvey. So take the federal dollars that were issued based on Hurricane Harvey and appropriate 50% to Houston-Harris County."
Harris County Judge Lina Hidalgo echoed this sentiment in a statement, and praised HUD's ruling.
"Harris County was ground zero for the heartbreaking impacts of Hurricane Harvey, and continues to be exceedingly vulnerable. The share of mitigation funds we receive from the federal government should reflect that reality," Hidalgo said. "We stand ready to help GLO correct these violations and continue to invest in shovel ready flood mitigation projects that will benefit all residents of Harris County, including the City of Houston."