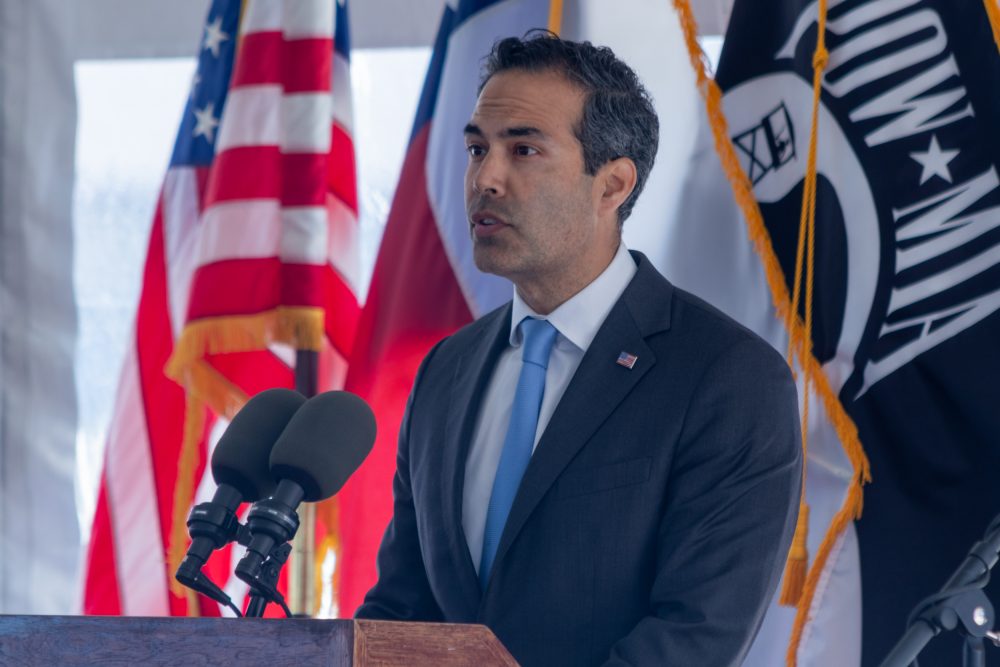 Both the Republican and Democratic primaries for Texas Commissioner of the General Land Office will go to runoffs.
Republican State Senator Dawn Buckingham polled just over 41%, making her the leading candidate to succeed outgoing Land Commissioner George P. Bush in the GOP column. She will face off against state Republican Party official Tim Westley, who polled just under 15%, in May.
On the Democratic side, Sandragrace Martinez claimed the lead, with more than 32% of the vote, followed by Jay Kleberg at close to 26%.
Bush has served two terms as land commissioner, but he's stepped down in order to challenge Attorney General Ken Paxton for that office.
The office of land commissioner is the oldest statewide office in Texas, predating that of governor. Its main responsibility is managing some 13 million acres of state land, most of them offshore, with the aim of making sure oil and gas revenues get the best return. Those revenues are used for the Texas Permanent School Fund, which underwrites bonds for K-12 education.
The office also took over responsibility for disaster recovery in 2008, in the aftermath of Hurricane Ike. Former Land Commissioner Jerry Patterson said before that it was the job of two other agencies.
"I got a call from Governor Perry saying, 'Hey, we want you to take this over. Can you do it?' And I said, 'Yes, sir. Yes, sir,'" Patterson said. "And then we took it over and we created what I believe was a very functional, very efficient operation."
Patterson has been out of office since 2015. The program has evolved since then, and many Houston and Harris County residents would not characterize it as functional and efficient now.
Last year, the GLO set off a firestorm of protest when it initially awarded the city and county zero dollars for federal Harvey relief. The agency later walked back that denial, but the city and county are still pressing for more than the office has been willing to give.
Other responsibilities of the Texas land commissioner include veterans issues, border security and the management of the Alamo. The last has proven a source of controversy, with fights developing over George P. Bush's redesign plan, including an ultimately unsuccessful proposal to move the Cenotaph.
Patterson held the office for 12 years, and even he describes the post as obscure to most Texans.
"I remember when I was campaigning for land commissioner, I'd go somewhere in Texas, and I'd say, 'I really appreciate your vote for commissioner of the Texas General Land Office' and the guy would say, 'Well, I can't vote for you, I'm in Precinct 3,'" Patterson said.
That may explain why the race has gone to a second round for both parties.