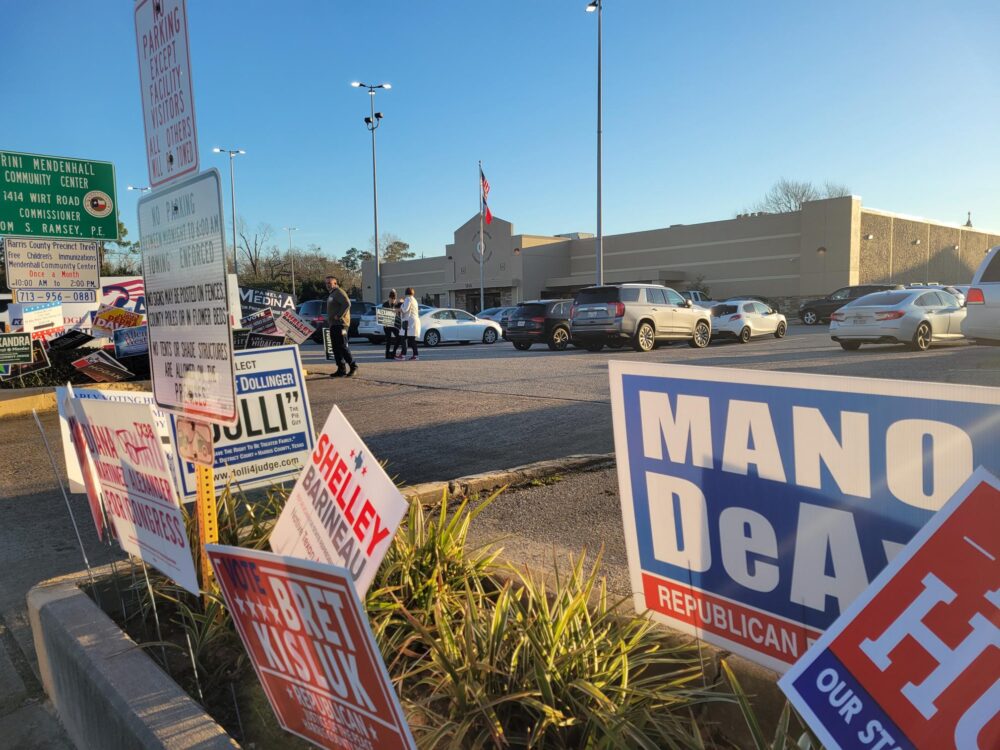 A steady stream of voters lined up to cast their ballots Tuesday morning, as the polls opened for primary elections in Harris County without any major hiccups.
Harris County Elections Administrator Isabel Longoria said about 13,000 people voted in the first hour and a half after polls opened at 7 am.
"It's pretty phenomenal for a primary like this," she said. "But you always see the morning rush, your early birds at 7 am."
Mary Posa was among those early birds, snagging the first spot in line at the HCC West Loop Campus voting site. She said she wanted to cast her ballot before work.
"I want to make sure I vote and I figured that it's easier to get in line and have a shorter [wait] than it is if I come after work," she said.
Longoria said they're expecting to see another rush in the evening before polls close at 7 pm.
She said they're closely tracking any voting issues that might arise as the result of Senate Bill 1, which made several changes to current election practices, particularly related to mail-in ballots. This led to the rejection of thousands of mail-in applications and ballots during early voting and Longoria said they want to make sure that people who have had issues with their mail-in ballots are able to vote today.
"That is going to drive up the number of provisional ballot voters who have to come and say, 'Listen, I know you got a ballot for me, but I wasn't able to return one. Can you please let me vote in person?'" she said. "So we're tracking that right now."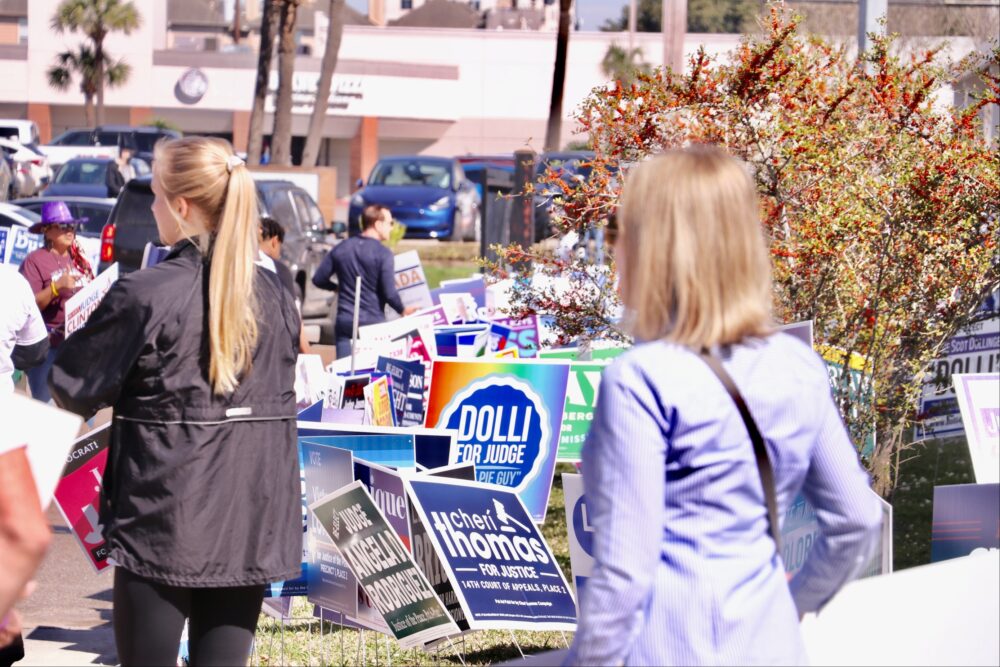 There were a few reported technology problems at several locations Tuesday morning, with voters saying that some of the machines weren't working, including at the West Gray MultiService Center voting location and early on at the Trini Mendenhall Community Center.
Longoria said so far reports of technology issues appear to be minor and "early morning jitters."
"This is the number one thing we're seeing in a primary is people quick to assume that if your machine is working and the other isn't that there's a conspiracy theory," she said.
She said in some cases people weren't charging the iPads overnight or needed to restart the machines. She said it's also one of the first elections using the new Harris County voting machines, which people aren't used to yet.
At the top of the ballot are primaries for big statewide races, including governor, attorney general and land commissioner.
Locally, there are primary races for Harris County Judge, Harris County Commissioners for Precinct 2 and 4, Justices of the Peace and a few state representative races as well.
Jessica Morales, who cast her ballot at the La Quinta location near the Galleria, said it was local issues like flooding that were driving her to the polls this time.
"With this being primary elections and everything being hyper-local this is our time to concentrate on local issues," she said. "I think that they've done a good job of trying to improve our flooding issues, but I think that's what stays on everyone's minds. I'm here to try to support people that really are after what's happening for us locally."
Dean Currie, who lined up to vote at the West Gray MultiService Center, said he loves to vote and feels like it's more important than ever given the Russian invasion of Ukraine.
"There's a war in Europe over whether you get to vote or not. I haven't risked my life, I get to vote. It's a privilege," he said. "You can't complain if you don't vote."
Reporting by: Shavonne Herndon, Cory McGinnis and Matt Harab