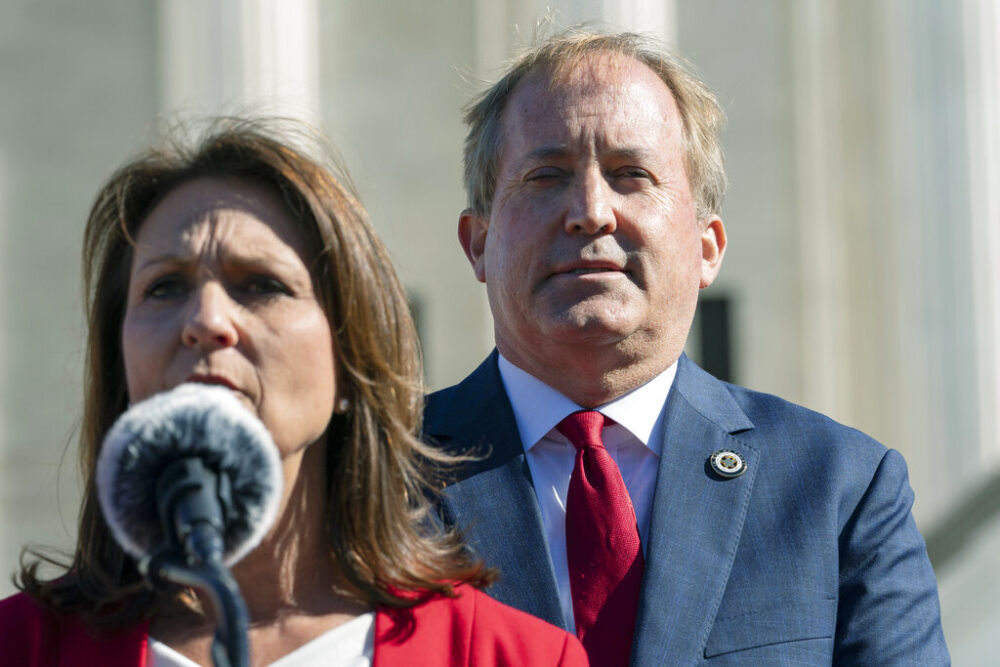 Harris County Attorney Christian Menefee on Tuesday said his office would not adhere to the attorney general's non-binding opinion that gender-affirming care is "child abuse" under Texas law.
Attorney General Ken Paxton issued the opinion Monday afternoon, classifying puberty blockers, testosterone and estrogen treatments as abuse, despite support from major medical organizations like the American Academy of Pediatrics and the American Medical Association, which have come out in favor of such treatments for some children experiencing gender dysphoria.
"Governor Abbott and General Paxton are ignoring medical professionals and intentionally misrepresenting the law to the detriment of transgender children and their families," Menefee wrote in a statement. "My office will not participate in these bad faith political games. As the lawyers handling these cases, we owe a duty of candor to the courts about what the law really says. We'll continue to follow the laws on the books—not General Paxton's politically motivated and legally incorrect 'opinion.'"
The opinion was a response to a request from state Rep. Matt Krause, R-Fort Worth, for guidance on whether certain medical procedures on kids can be considered child abuse in some cases not including "rare circumstances" of "medical necessity." The AG's response included certain gender-affirming surgeries as examples of abuse, although such procedures are not common among minors.
Puberty blockers and hormone therapy are treatment options that can help transgender children experiencing gender dysphoria, depression and anxiety. Puberty blockers pause puberty as minors and families make treatment decisions, and are reversible. Some effects of hormone therapy can be permanent, though others go away after treatment is discontinued.
A 2020 study published with the American Academy of Pediatrics found that transgender people who were able to access puberty blockers as children were less likely to experience suicidal ideation throughout their lifetime. Another study published with the AAP followed 55 teens through their transitions and found none regretted their decision to use puberty blockers.
The opinion comes after several unsuccessful steps to restrict transgender rights during the 2021 Texas legislative sessions, including a bill that would have criminalized the very treatments Paxton addressed in his opinion. That bill, SB 1646, ultimately died in a House committee. Another dead bill, HB 1399, would have stripped physicians of their license or liability insurance for providing transition care for kids and teens.
Advocates for transgender kids saw the legislation as an attack on children, and worried that decisions were being made without consulting medical professionals. During hearings on those bills, some GOP lawmakers expressed unfamiliarity with the issues they were attempting to legislate.
LGBTQ advocacy groups condemned the AG's interpretation of the law, accusing Republican leaders of demonizing children and parents to help their reelection bids.
"Disinformation, when it is being spread about transgender people and their health care, it exaggerates a non-existing problem as an urgent moral emergency that has to be tackled right now," said Ricardo Martinez of Equality Texas.
Additional reporting from Sara Willa Ernst of Houston Public Media and the Texas Newsroom's Joseph Leahy.