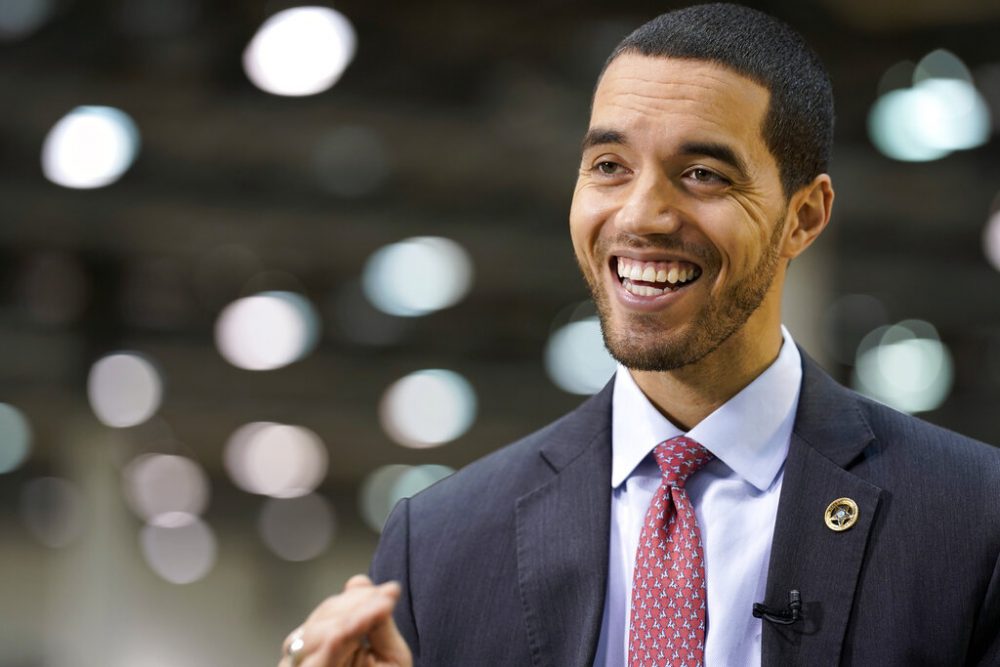 Chris Hollins, the former Harris County elections chief who pushed measures aimed at expanding ballot access during the November 2020 election, announced Monday that he's running for Houston mayor in 2023.
"The challenges that we're facing as Houstonians are becoming more and more complex," Hollins, 35, said in an interview with The Texas Tribune. "And to overcome those challenges, that job demands innovation, that job demands effective leadership. And so we need a mayor who has a vision for Houston, but who also has the skills and attributes necessary to achieve that vision."
Hollins, a Texas Democratic Party official who temporarily served as Harris County clerk in 2020, rose to prominence two years ago by championing efforts intended to make it easier for people to vote during the pandemic, including 24-hour drive-thru voting and a bid to send applications for mail-in ballots to more than 2 million registered voters in Harris County.