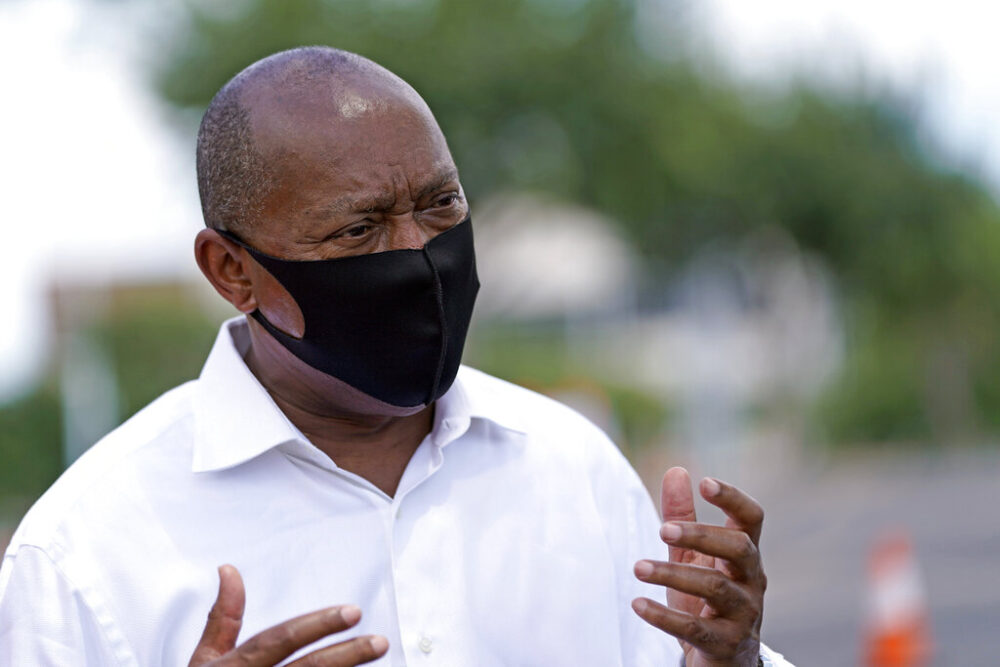 Houston police and fire department staff are still among the least compliant with Mayor Sylvester Turner's vaccine order, months after the mayor required the city's 21,000 city employees to get the COVID-19 vaccine, receive a medical or religious exemption, or submit COVID-19 test results every two weeks.
As of Dec. 15, the most recent data provided by the city, just 63% of HFD's 3,801 employees were in compliance — the lowest rate of any city department. HPD, with 6,214 employees, was at 69% compliance. The controller's office was about 77% compliant, though the office is significantly smaller, with 53 employees.
In total, about 78% of city employees were compliant. Among the city's largest offices, the Houston Airport System was about 95% compliant, and Public Works came in at a little more than 86%.
Turner again reminded city employees to comply with the order at Wednesday's city council meeting.
"That's not optional," Turner said. "Either you're vaxxed or you get tested."
As of Tuesday, 686 city employees were sick with COVID-19, including 242 people at HPD and 95 at HFD, according to the mayor.
Those numbers have increased since Sept. 8, the date Turner issued his order, when 342 city employees had active cases of COVID-19, including 129 in the police department.
Under the order, unvaccinated employees without a medical or religious exemption are required to submit test results on the first and 15th of each month, beginning Oct. 15. Employees who don't comply could be subject to "corrective action up to and including indefinite suspension or termination," the order states.
City documents obtained by Houston Public Media indicate Houston police Chief Troy Finner, fire Chief Samuel Peña, and Houston Police Officers Union President Douglas Griffith were all in compliance as of Dec. 15.
The documents include the names of employees not in compliance with the order, including Houston Professional Firefighters Association President Marty Lancton.
Lancton would not confirm whether he was currently in compliance, but said he's frustrated that the city hasn't made COVID-19 testing more accessible for firefighters. In October, the union itself expanded its own no-cost outreach to make sure testing was available for firefighters in all 93 Houston fire stations.
"After almost two years, the Houston Professional Firefighters Association has taken matters in its own hands and have offered COVID testing for all Houston firefighters," Lancton said. "We have test sites set up at our headquarters every week and we have testers going out to fire stations on a daily basis in order to take care of the men and women who are out there taking care of us. We are doing what the city of Houston has failed to do in two years."
View compliance rates for all city departments below: