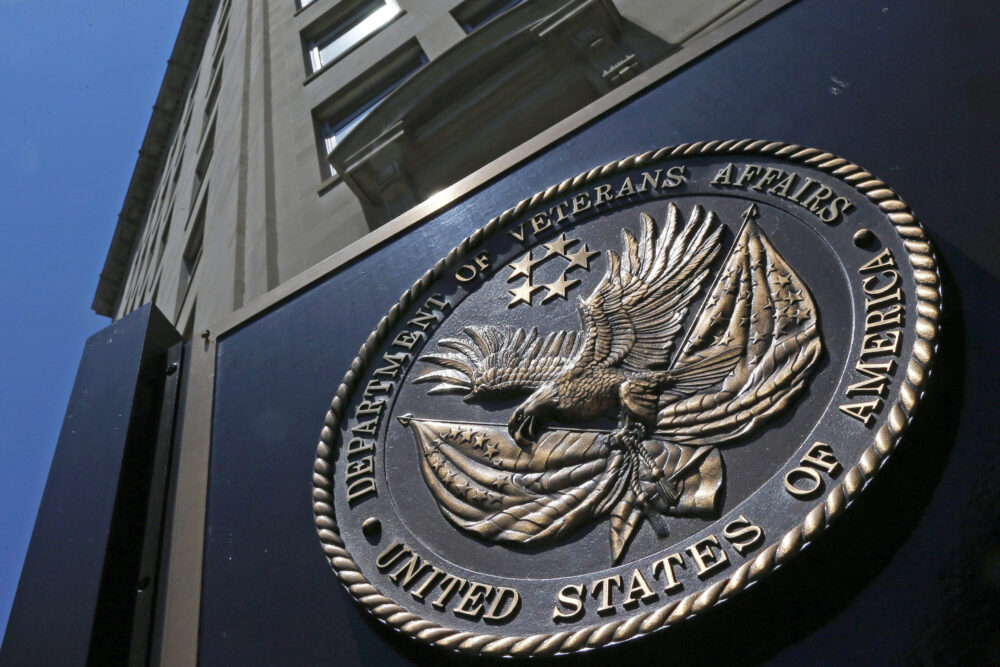 More than half of all military claims of sexual trauma rejected by the U.S. Department of Veterans Affairs' benefits division are done so improperly, according to a report from the VA inspector general.
A new bill from a Fort Bend County congressman aims to change that.
H.R. 6064, introduced by Republican U.S. Rep. Troy Nehls of Richmond, would improve the VA's disability exam process for survivors of sexual trauma.
"We need to provide our soldiers the gold standard and make sure that the examinations that are being done, they're done the right way, and they're done the right way the first time," Nehls said.
A 2018 report found that about half of all military sexual trauma claims denied between April 1 and Sept. 30, 2017, were processed incorrectly under rules set by the Veterans Benefits Administration.
The result was that claims were denied prematurely, which the report says "could have resulted in veterans not receiving the benefits they deserved."
The VA Office of Inspector General laid out a series of recommendations to help the VBA correct many of those denied claims dating back to Oct. 1, 2016.
But this past August, the inspector general again said the VBA wasn't correctly processing all the claims, and that benefits administrators didn't always follow the recommended policies.
Nehls, a U.S. Army reserve veteran, introduced the bill Nov. 19 in the House Disability Assistance and Memorial Affairs subcommittee with four Republicans and one Democrat cosponsoring. The bill proposes the National Academies of Sciences, Engineering and Medicine review the disability exam process for survivors of military sexual trauma and make recommendations for improvement.
One-third of women and 1 in 50 men who have served in the military have experienced military sexual trauma, said Dr. Dericka Boykin, a health services researcher at the Houston Michael E. DeBakey VA Medical Center and assistant professor of psychiatry at Baylor College of Medicine.
Boykin, who works with survivors of military sexual trauma, said the military culture adds a degree of complexity that civilian survivors of sexual trauma don't experience.
"There's a lot of cultural factors, a lot of different values in the military that makes instances where military sexual trauma has occurred more challenging," Boykin said.
Veterans who have experienced military sexual trauma do have access to free health care for physical or mental health conditions related to their military sexual trauma without having to document or prove their military sexual trauma diagnosis. If survivors of military sexual trauma want disability payments from the VA, however, they need to apply for them and submit proof of disability.
According to the VA's website, veterans whose service resulted in a disability or exacerbated a current disability can apply for monthly tax-free payments from the VA. To receive disability compensation, the VA has to rate the veteran's disability claim at least 10%. The application process also includes a physical exam.
A common disability claim filed by survivors of military sexual trauma is for post-traumatic stress disorder. The VA report found that 57% of denied military sexual trauma PTSD disability claims were denied because the claim was processed incorrectly.
Nehls said because the VA is overwhelmed with disability claims, military sexual trauma exams are often contracted to examiners outside of the agency. He said he wants to ensure the contractors conducting the physical exams have the right qualifications and are meeting the VA's standards.
Today, staff at the VA who work with survivors of military sexual trauma undergo specialized training to evaluate claims. If a survivor of military sexual trauma had their claim denied before August 2018, the VA recommends reapplying for disability benefits because of the new training.
Boykin said the VA is making an effort to be more trauma informed across the board. Trauma-informed care gives survivors of sexual trauma a sense of control back, something they had taken away during their assault, she said.
"Often times, survivors feel they don't feel like they have control over their body anymore, or even control over what happens to them," Boykin said. "What I love about trauma-informed care practices is that it gives them a sense of that control back, and sometimes, that's all they need to start feeling more empowered."
Regarding military sexual trauma, Nehls said veterans with military sexual trauma have just as much of a right to apply for and receive disability payments as any other disabled veteran.
"You were jumping out of airplanes for ten years and you have bad ankles, knees, back, veterans are afforded the opportunity to file compensation claims for disability benefits through the VA," he said. "Military sexual trauma is no different."