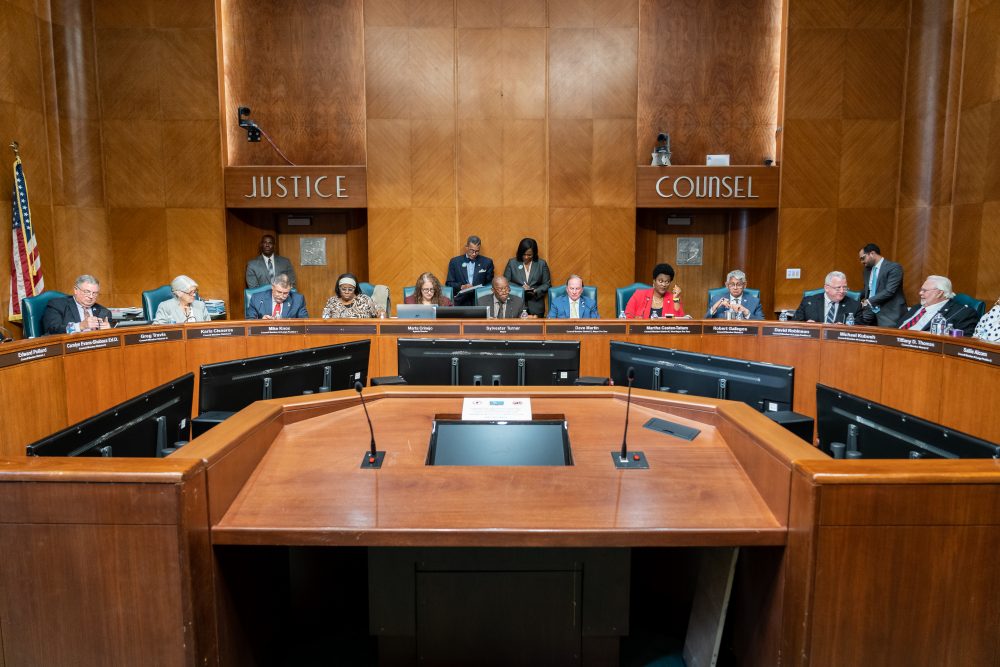 The city won't hire an outside firm to investigate allegations that Mayor Sylvester Turner tried to influence an affordable housing process to give millions in federal Hurricane Harvey funds to a preferred developer.
Houston City Council members voted unanimously not to approve $275,000 to hire the Butler Snow law firm to investigate the recent ethics allegations after the mayor himself called on the city attorney to look into the claims.
The measure was instead referred back to the administration without discussion.
In September, the city's former housing director Tom McCasland accused Turner's administration of running a pre-determined selection process to award the recovery funds to developers building an affordable housing complex in Clear Lake despite scoring lower than four other projects recommended by city housing officials.
That proposed development, the Huntington at bay Area, would have developed 274 fewer affordable units than the other projects, at four times the cost per unit.
It was later revealed by the Houston Chronicle that Turner's former law partner, Barry Barnes, was a co-developer on the project. Turner has denied any wrongdoing, and has said he was not aware of the connection.
The Harris County District Attorney reportedly opened an investigation into the matter, and the Texas General Land Office reviewed the city's previous applications in the wake of the former housing director's allegations. Last week the GLO told the city to halt the program in question, finding among other things that the city undermined a supposedly competitive process by too often using the mayor's discretion in choosing projects without proper justification.
Turner pulled his support for the Huntington development in October. He called on City Attorney Arturo Michel to investigate, but Michel instead asked council members to hire the firm.
In October, the council decided to delay the vote on the contract for at least 30 days, though not all council members agreed with the decision.
Housing committee chair and District F Councilmember Tiffany Thomas said she would support hiring the outside law firm to investigate, and was confident it would turn up no wrongdoing.
"These processes have been operating the same and we've certified these projects for the last couple of years," Thomas said at the October council meeting. "The process is not in question. So to me it's like, do it so we can put it to bed."