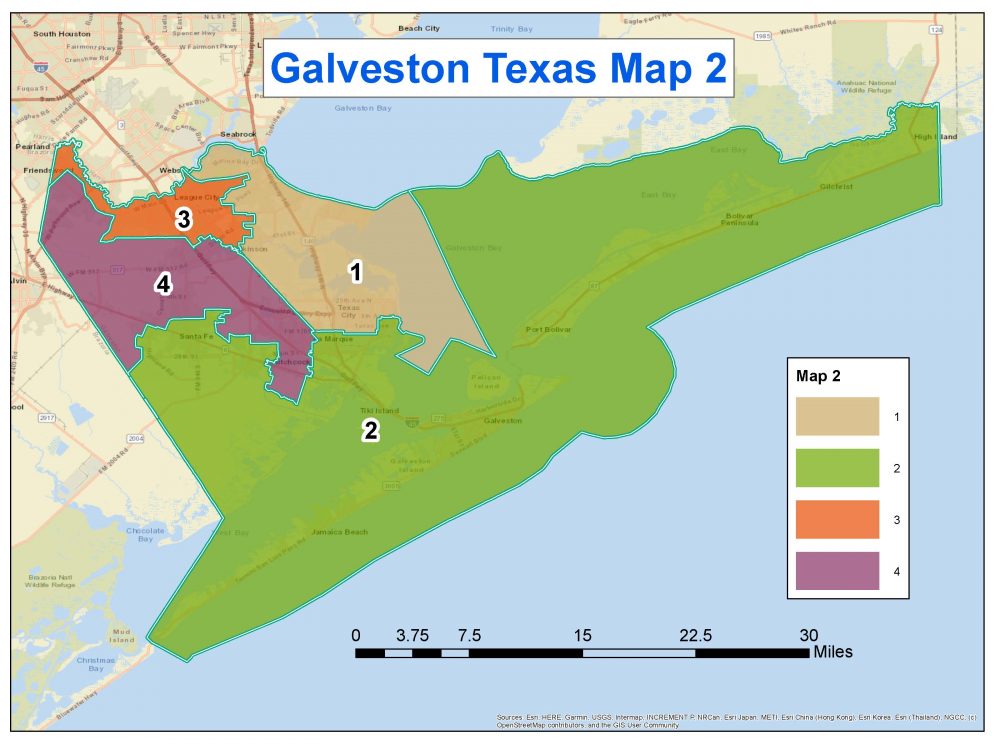 Galveston County commissioners on Friday voted to approve a controversial new precinct plan, despite strong pushback from residents who say the new map would dilute minority representation in the region.
Officials considered two maps during Friday's meeting — one that would nullify the minority voting advantage by adding to it the largely Anglo Bolivar Peninsula, and the other, which was approved, that would dismantle the precinct entirely by shifting it inland.
In a packed room, dozens of Galveston County residents — many people of color — testified against the plan.
"I'm neither Democrat nor Republican. What I do know, as a woman born in the south and raised in the south, is that this map — both of them — are racist, and you know it," said Galveston County resident Hannah Melcer.
The move will likely cost the seat of Precinct 3 Commissioner Stephen Holmes, the only Black member of the court and the only Democrat. Holmes, first appointed to the court in 1999, is up for reelection in 2024.
Before Friday's vote, Holmes addressed residents and members of the court, calling the proposed maps "discriminatory."
"We are not going to go quietly (into) the night," Holmes said. "We are going to rage, rage, rage until justice is done."
The final vote was 3 to 1 — Galveston County Judge Mark Henry and Republican commissioners Joe Giusti and Darrell Apffel voted in favor, while Holmes voted against. Commissioner Ken Clark was absent.
Judge Henry did not immediately respond to a request for comment on Monday.
Additional reporting by Andrew Schneider.