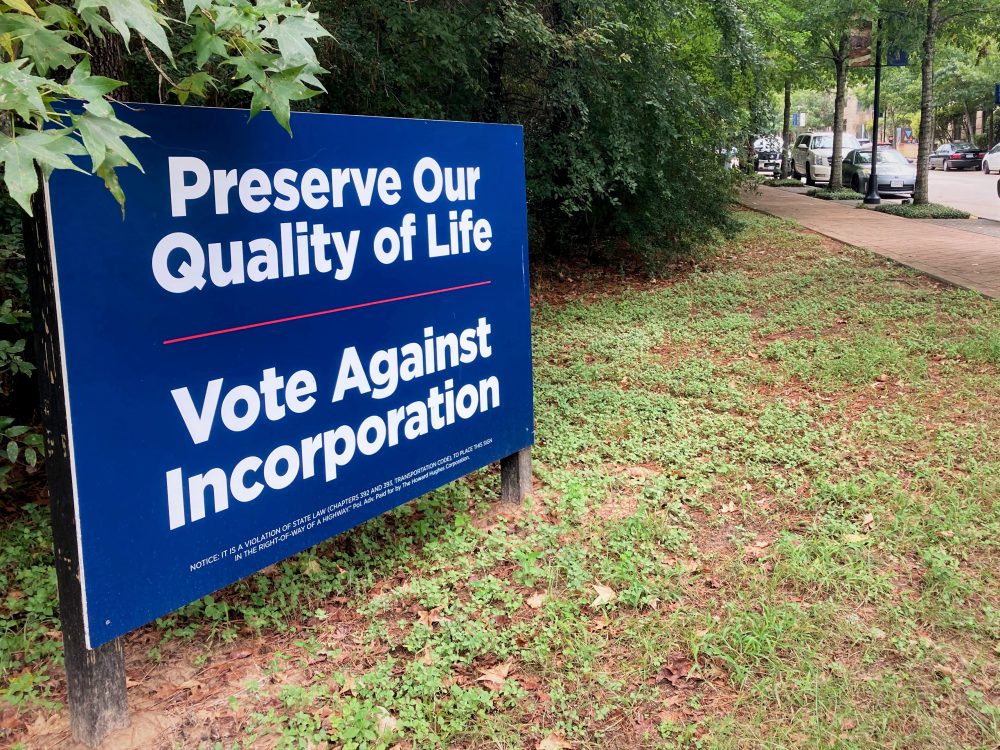 The Woodlands will remain a Township after a majority of voters rejected a pair of propositions to incorporate the area as a city.
With all precincts reporting in Montgomery County, Propositions A and B — which would have authorized the incorporation, transferred all governmental authority to the newly formed city, and set an initial property tax rate of no more than $0.2231 per $100 of taxable property — were rejected by a roughly 2-1 margin.
Opponents of the incorporation, like the The Howard Hughes Corp., have argued that the decision to put incorporation on the Nov. 2 ballot was rushed.
The Hughes Corp., which has fully owned the Woodlands since 2011, urged residents to vote "no" on incorporating, calling the incorporation's law enforcement plan "insufficient and unreliable," according to a report commissioned by group.
"Over the past two weeks, residents voted in the most consequential election in the history of The Woodlands," a Hughes Corp. spokesperson said. "By an overwhelming majority, our residents have chosen to maintain the township form of government that has enabled our community to thrive."
Preserve The Woodlands, a political action committee against incorporation, said the vote margin sent a "clear and indisputable message" that voters are happy with the way things are.
"A vote against incorporation was about our love of The Woodlands and our way of life," read a statement from the group. "We celebrate this victory alongside every resident and business owner who joined us in working diligently over the last three months to raise awareness and educate our neighbors about the dangers of incorporation and who cast a vote against bigger government and higher taxes."
Most of the Woodlands is within Montgomery County, though a small section is in Harris County. It contracts with counties, cities and private companies for services.
Some residents believed that the community was ready for a change.
A local group called Residents For The Woodlands pushed for incorporation, arguing that the community should be controlled by those who actually live there, rather than developers or multiple cities and counties.
"While we had hoped for a different outcome to this election, it is always a positive to see our democracy in action," said Nancy Sievert, the president of Residents For The Woodlands. "Residents for The Woodlands will continue on with its mission to ensure that the members of our community are well informed regarding any and all issues that will determine the future of our hometown."