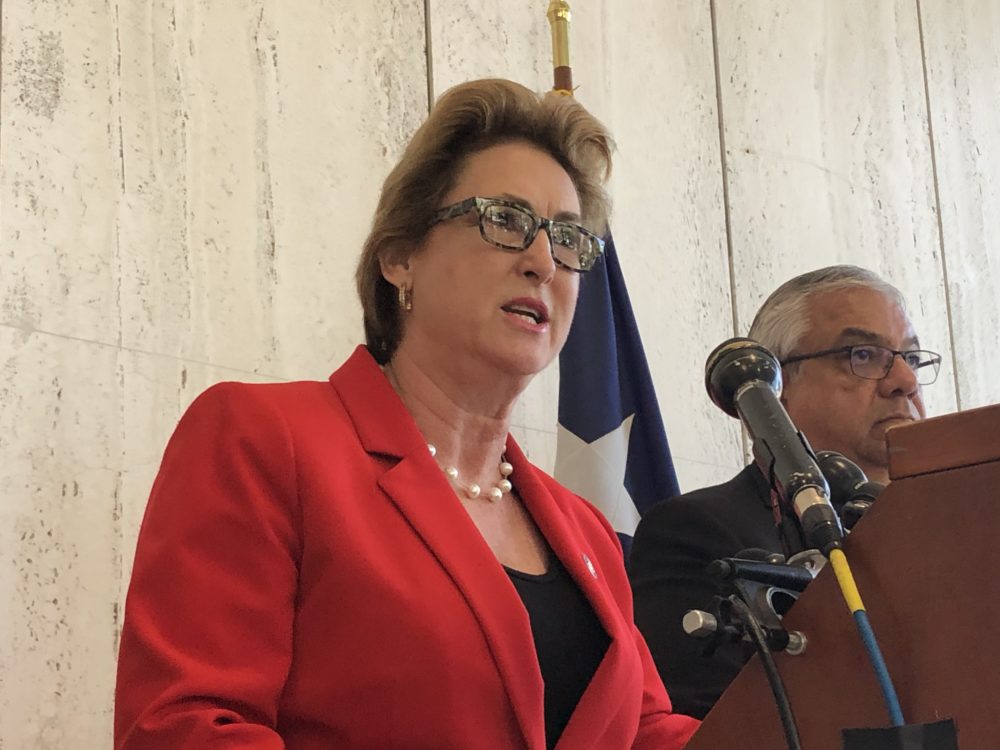 The Harris County District Attorney's Office is investigating allegations made by the city's former housing director that Mayor Sylvester Turner steered millions of dollars in federal Hurricane Harvey relief funds to a favored developer, according to a report from the Houston Chronicle.
According to the Houston Chronicle, the DA's office has requested information related to the deal, which former Housing Director Tom McCasland accused Turner of influencing by steering the final decision towards a project that would provide 274 fewer affordable units than other projects recommended by city housing officials at four times the cost per unit.
Turner's choice — the Huntington at Bay Area project, which was allocated $15 million — would only provide 88 affordable units, while housing officials recommended four projects to create 362 affordable units at $16.2 million, according to McCasland.
"I'm being forced to participate in a charade that this was a competitive process when I know it was not a competitive process," McCasland said during a city council housing committee meeting last month.
The Harris County DA's Office would not confirm the investigation on Tuesday.
"Out of fairness to all involved, we neither confirm nor deny potential investigations into any matter until and if a charge is filed," said Dane Schiller, spokesman for the Harris County District Attorney's Office.
State documents show a company named Harbor Venture Group attached to the project. Listed as developer and principal of that company are the mayor's former law partner Barry Barnes, and a partner at Barnes' firm, Jermaine Thomas. Turner has not worked with the firm since taking office in 2015.
Turner denied any wrongdoing and said he was not initially aware of Barnes' involvement in the project.
The mayor quickly terminated McCasland and appointed Keith Bynam to head the city's Housing and Community Development department after the former director's public comments. Turner later instructed City Attorney Arturo Michel to review the allegations, "to determine whether there were any illegalities, fraud, conflicts of interests, violations of procedures, practices, and policies." The city attorney is appointed by the mayor, but Turner said Michel will have full authority and discretion to conduct the investigation.
The mayor and his administration plan to present information to city council explaining their side of the story on Thursday during a city council joint committee meeting at 2 p.m.