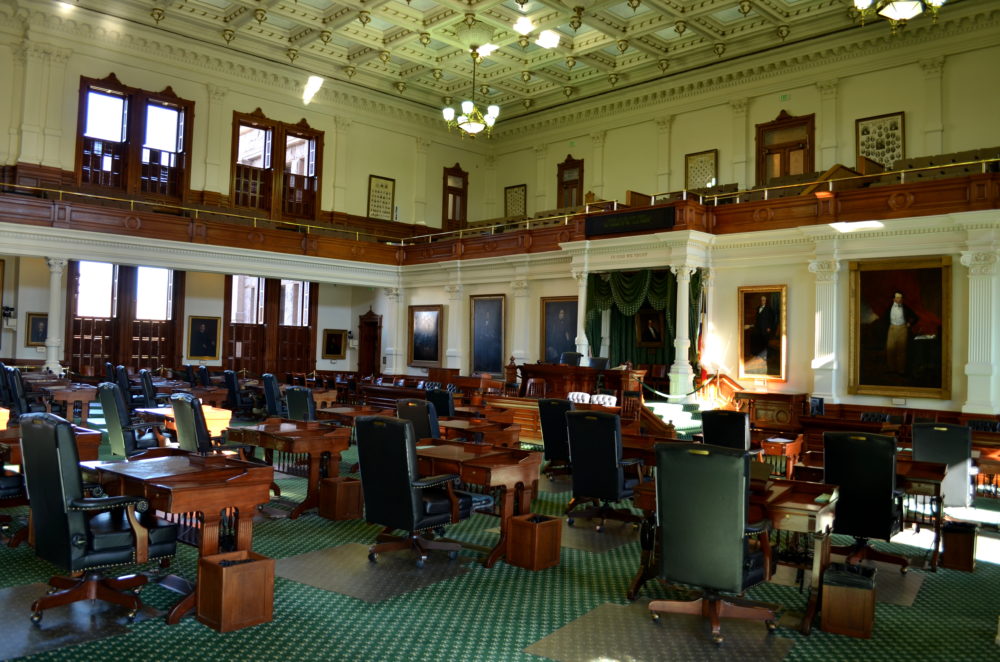 Legislation to increase penalties in cases of alleged illegal voting was passed out of the Texas Senate on Tuesday, bringing one of Gov. Greg Abbott's priority bills a step closer to passage.
Senate Bill 10 would reverse changes made to Texas' controversial voting law signed by Abbott in September by making illegal voting a felony rather than a misdemeanor. The bill made it out of the Senate's State Affairs Committee Monday night after little testimony from supporters and opponents.
"Just about every prosecuting authority in Texas is less likely to devote resources to a misdemeanor than they are to a felony," Alan Vera, the ballot security chair of the Harris County GOP, testified to the committee. "Felonies get action, misdemeanors get file folders."
The bill also amends the election code to remove a misdemeanor penalty for attempted election fraud, and makes the fraud itself a Class A misdemeanor in most cases. If the person accused of fraud is acting under their capacity as an election official, that gets bumped up to a state jail felony.
The voting restrictions proposed earlier this summer originally punished illegal voting with a second-degree felony offense, but in a conference committee meeting, that was downgraded to a Class-A misdemeanor with little notice from Republican leaders. The bill later passed and was signed into law.
In response, Abbott added harsher punishments to the state's third special legislative session agenda last week, seeking to restore language that would create a felony offense.
Opponents say the proposal is designed to intimidate and discourage Texans from voting. In a statement, Stephanie Gómez, the associate director of government reform group Common Cause Texas, characterized the bill as a baseless attack against voting rights.
"This bill is meant to scare voters from casting a ballot and from participating in our democracy," Gómez said. "No Texan should ever have to fear exercising their constitutional freedom to vote. Sadly, that's exactly what this Governor wants."
Others criticized the governor for trying to "retrofit" a bill that he already signed into law.
"Just like the authors of this anti-democratic legislation, the Governor failed to read the bill he signed weeks ago—not only an embarrassing example of lack of leadership and inattention to detail, but also about what we've come to expect from anti-voter lawmakers," read a statement from MOVE Texas Action Fund Executive Director Claudia Yoli Ferla.
The bill will now make its way to the state House of Representatives, where its chances remain unclear. House Speaker Dade Phelan, R-Beaumont, indicated last week he had no interest in an effort to "re-litigate" SB 1.
The Texas GOP, meanwhile, has praised the legislation, and called on Abbott "to keep calling Special Sessions until the Speaker allows the House to fix this error."
Additional reporting by Andrew Schneider.