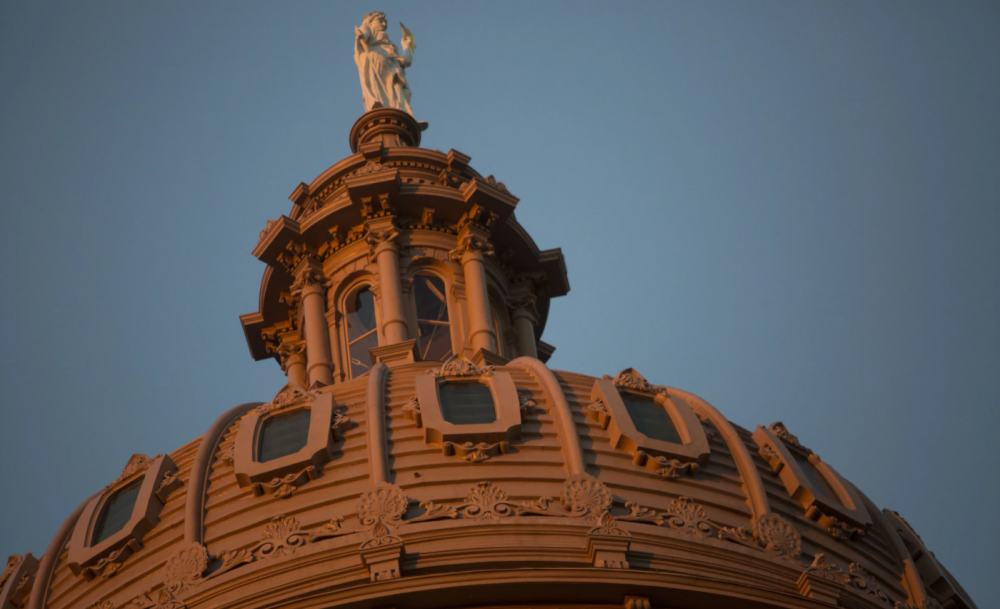 Texas lawmakers are considering how to allocate billions in COVID relief funds. The Senate Finance Committee set the broad outlines for how it will seek to spend much of the money, while taking public testimony on how to allocate the rest.
"This bill (Senate Bill 8) represents a holistic approach to the wide range of needs that emerged during the pandemic," said State Senator Jane Nelson, R-Flower Mound — the bill's author. "It helps the business community, which struggled mightily during the shutdowns. It provides immediate reinforcements to our hospitals and our health care workers as they manage high volumes of hospitalizations."
The bill would appropriate a total of $16.3 billion from the American Rescue Plan Act. The largest portion would go to plug a hole in the state's unemployment insurance fund.
"Senate Bill 8 includes $7.2 billion to replenish the unemployment compensation fund, ensuring that businesses are not faced with an increase in unemployment taxes due to pandemic related layoffs," Nelson said.
Other areas receiving funds:
$3 billion would pay for surge staffing at state and local hospitals, therapeutic drugs, and support for regional infusion centers for treating COVID-19
$3.7 billion would cover salaries and benefits for state employees directly working on pandemic response
$500.5 million would pay for broadband expansion, including $75 million for broadband pole replacement
$500 million would pay for construction projects at institutions of higher education
$300 million would pay for a state operations center to aid the state in disaster response
$286.3 million would go to the Teacher Retirement System to cover COVID-related healthcare claims
$237.8 million be used to expand access to mental health care by completing construction of a new state psychiatric hospital in Dallas
$200 million would go to cybersecurity projects
$113 million would to the Texas Child Mental Health Care Consortium to combat the surge in young Texans struggling with depression and the risk of suicide
$100 million would go to the Department of Agriculture for foodbanks
Nelson said she had consulted with her House counterpart, State Representative Greg Bonnen, R-Friendswood, and chair of the House Appropriations Committee – as well as Lt. Gov. Dan Patrick and numerous other senators.
Nelson also noted the large number of public witnesses with recommendations of their own for how to spend the COVID funds and added that the bill would be left pending while the committee considered those proposals.
That public testimony casted a wide net, including a call for support for the state's pandemic-damaged tourism industry. Kelly De Schaun, CEO of the Galveston Island Park Board of Trustees and chair of the Texas Travel Alliance, was the first witness.
"Travel and tourism has taken a really hard hit this year," De Schaun said. "In 2019, before COVID, we generated as an industry $169 billion for the great state of Texas, of which $4 billion came back in state taxes and $3 billion came back in local taxes."
De Schaun did not provide a breakdown for how the industry had suffered as a result of the pandemic, but she asked for a rider on the bill allocating $800 million in aid to travel and tourism, "not only directly in the businesses that have lost revenues over this year and have struggled to keep people employed who are responsible for some of those unemployment claims...(but also) for support of the convention and visitors bureaus and destination management organizations that work on your behalf to bring people in from out of state."
Several witnesses — including David Wheaton, advocacy director for Texas Housers — said the bill should include funds for affordable housing.
"The American Rescue Plan funds were intended to help communities most affected by the COVID-19 pandemic," Wheaton said. "This bill, unfortunately, by having zero dollars for housing, does not meet that need."
Wheaton called for the bill's authors to use some of the relief funds to help address a nationwide eviction crisis that has been exacerbated by the pandemic, taking a toll on hundreds of thousands of low-income renters.
"This was a once-in-a-generation pandemic that created dark times for some of the most vulnerable Texans," Wheaton said. "Housing instability was one of the issues that was most highlighted in the pandemic, but now, we have an opportunity and a chance to provide once-in-a-generation funding to help those most vulnerable Texans."