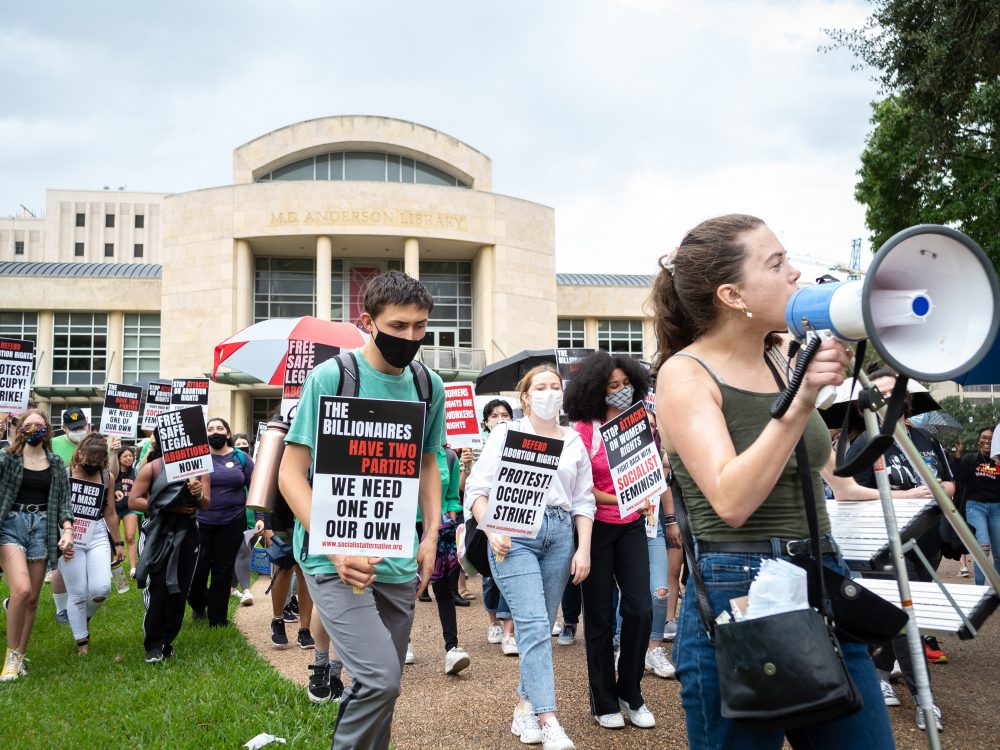 Dozens of University of Houston students left class on Thursday in protest of Texas' new restrictive abortion law days before national abortion rights protests, and as lawmakers on Capitol Hill discussed how to respond to the growing number of conservative states drafting anti-abortion legislation.
The group marched and chanted throughout the campus before gathering in front of MD Anderson Library, where organizers and students passed around a megaphone to share their thoughts on Senate Bill 8, which bans abortions after the first six weeks of pregnancy — before most women know they're pregnant.
The megaphone eventually made its way to UH student Caitlyn Meaus, who said she was heartbroken when she heard that the law was passed.
"I saw the notification and I just started crying, like I can't believe I have to live in fear so much," Meaus said, holding back tears. "I never thought it was going to go through."
The law allows private citizens to sue anyone who performs or helps someone get an abortion after cardiac activity is detected in an embryo. If successful, the plaintiff could be awarded $10,000 or more.
UH student AG Pomeroy said she believed that the law would lead to more women undergoing unsafe abortions out of fear of retribution.
"People are going to take abortion into their own hands if we're not given a safe way to actually do it," Pomeroy said. "That's these people's blood on the government's hands."
After SB 8's passage, bordering states like Louisiana reported an influx of Texas patients seeking abortions.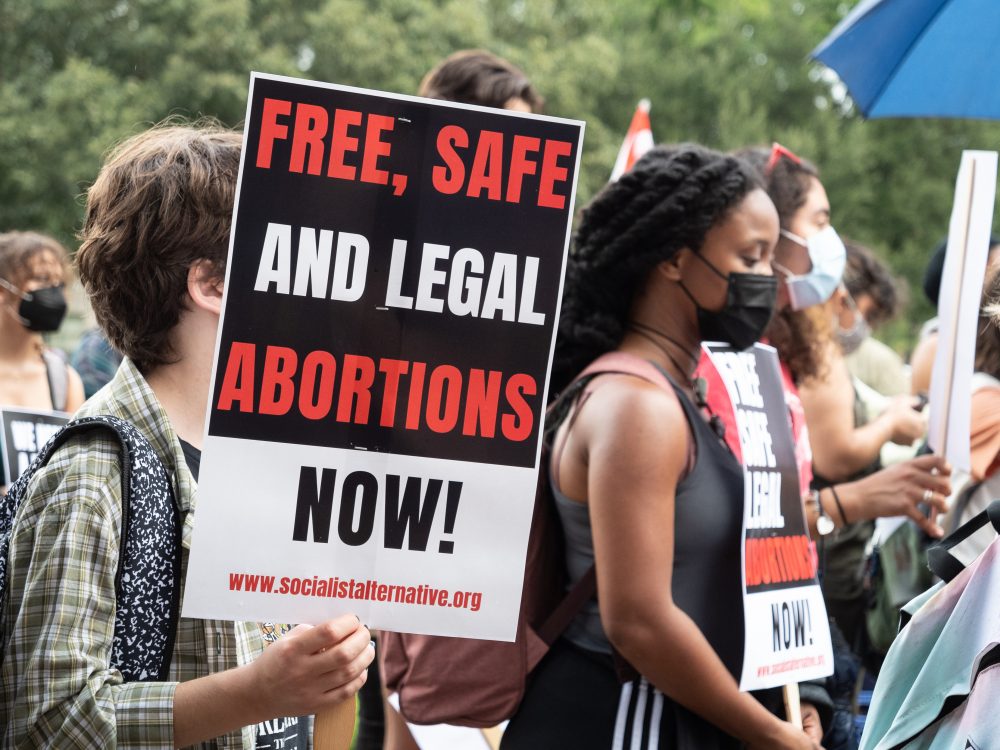 On Saturday, demonstrations will take place all throughout the entire country in protest of restrictive abortion laws, including in Houston, where demonstrators plan to march from Discovery Green to City Hall. Marches were also set to take place in cities across Texas, including San Antonio, Dallas and Austin.
The walkout occurred during a U.S. House Oversight Committee meeting in Washington, D.C., in which witnesses testified against the Texas law while examining potential avenues in which the federal government could protect abortion access.
One of these options included passing a proposed law that would guarantee a woman's right to an abortion — a measure that was approved by the U.S. House last week.
At one point during the hearing, U.S. Rep. Barbara Lee, D-Calif., shared her own emotional experience of seeking an abortion at the age of 16 in her home city of El Paso.
"As hard as it is to talk about it, I hope that regardless of your personal views it will help you understand," Lee said. "Understand that people deserve a right to make their own reproductive decisions about their lives, their bodies and their futures."
Disclosure: Houston Public Media is a service of the University of Houston.
Additional reporting by Lauren Terrazas of Texas Public Radio.