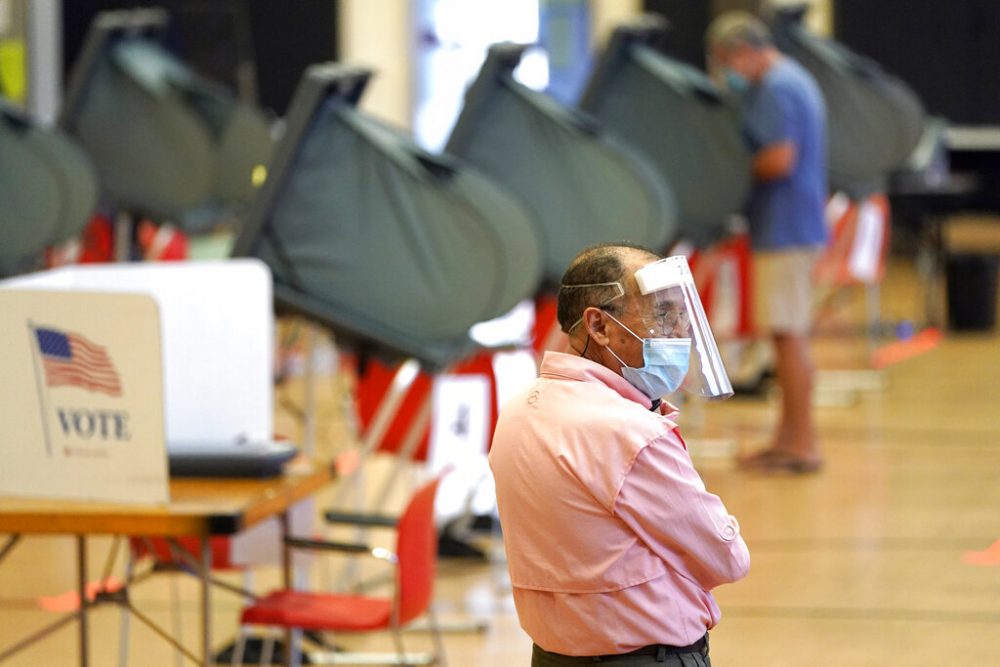 Harris County Attorney Christian Menefee announced he would seek the release of documents related to a forensic audit of the 2020 general election on Tuesday, in response to an investigation launched by the Texas Secretary of State that critics say was a politically motivated stunt to appease former President Donald Trump.
In a letter to the Secretary of State's Office under the Texas Public Information Act, Menefee said he's looking for evidence of any fraud allegations in Harris County filed with the office, as well as any written policies to trigger such an audit, internal communications, and any communications between the office and Gov. Greg Abbott.
"They're on the news and issuing press releases about this 'audit', talking to everyone about it but us," read a statement from Menefee. "The administration has told us nothing about the purpose of or legal basis for this audit, what they're requesting, or what the process will be."
NEW: @GregAbbott_TX and his SOS office are telling the public the SOS's "audit" of the 2020 election has been going on for months.

I sent the SOS a demand for their internal documents to confirm whether that's true, and to get answers since we've heard nothing about this audit. pic.twitter.com/RVCsUCcNh6

— Christian D. Menefee (@CDMenefee) September 28, 2021
Neither the governor nor the secretary of state's office immediately responded to requests for comment Tuesday morning.
In addition to Harris County, the secretary of state's office announced Thursday night that it would investigate Dallas, Tarrant and Collin counties, which the office called "Texas' two largest Democrat counties and two largest Republican counties," though all but Collin County voted for Biden.
The announcement came just hours after Trump publicly called on Abbott to add an audit to the latest special legislative session agenda. Despite no evidence of widespread voter fraud anywhere in the United States, Trump has baselessly claimed for months that fraud resulted in his 2020 election loss.
The state of Texas is currently without a secretary of state after Ruth Hughs stepped down in May. A spokesperson for the governor confirmed on Friday that Deputy Secretary of State Joe Esparza was leading the office on an interim basis, but it was not immediately clear who made the decision to conduct the forensic audit, or how long it has been taking place.
Menefee's announcement came the same day Harris County leaders voted 3-2 along party lines to formally condemn the state's audit. Republicans Tom Ramsey and Jack Cagle both voted against the measure, with Ramsey framing his opposition as a call for transparency after responsibility for elections moved from the county clerk and the tax assessor-collector's office to a centralized elections administrator, Isabel Longoria.
"I think that undermines the voters' confidence in the system," Ramsey said. "So, to do an audit every now and then is not a bad thing."
Cagle also opposed the resolution, saying "the truth does not mind being questioned."
Harris County Judge Lina Hidalgo, meanwhile, called the audit "yet another argument to feed a conspiracy theory" that the 2020 election was stolen.
"I would be willing to put my primary on the line if it meant protecting democracy," Hidalgo said. "All of us should say that."