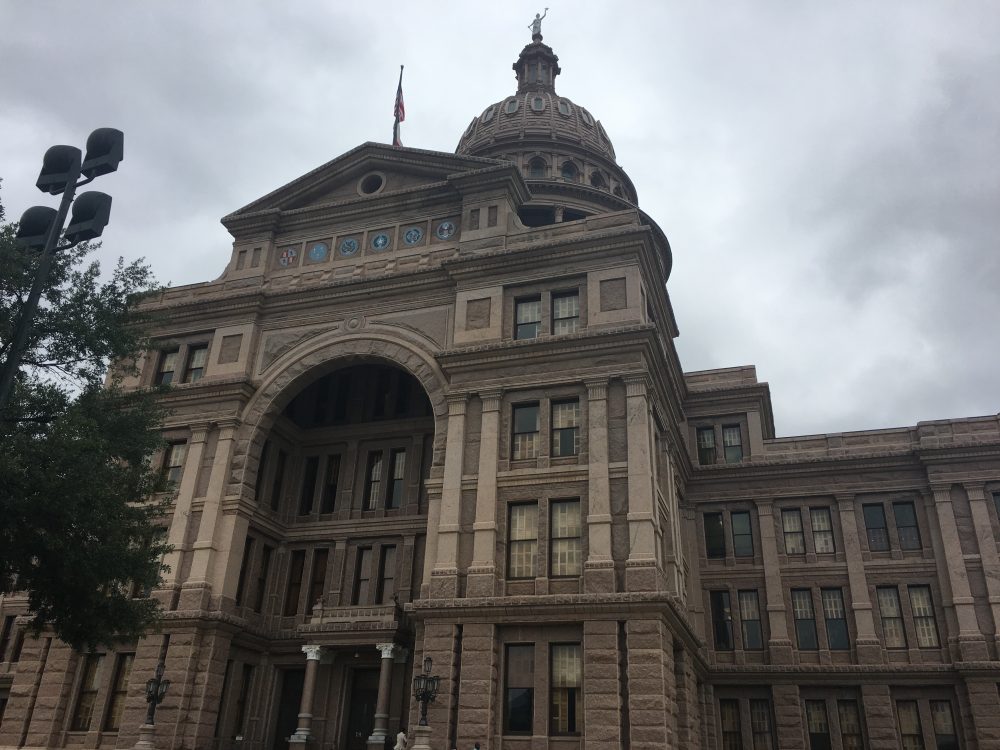 Updated 3:50 p.m. Wednesday
A new property tax relief bill has already passed in the Texas Senate just hours after Gov. Greg Abbott added it to the agenda for the Texas legislature's third special session on Wednesday.
The measure — which would use a state tax surplus to reduce property tax bills for the 2022-2023 school year — was designated as Senate Bill 1 by Lt. Gov. Dan Patrick on Monday. The measure would provide a minimum of $2 billion in funding to independent school districts, in return for which ISDs would reduce homeowners' tax rates by roughly 6.6 cents. For example, the owner of a home with a taxable value of $300,000 would see their tax bill reduced by $200.
"Senate Bill 1 follows the clear and simple principle that as Texas' economy grows, and the state receives surplus revenues, a portion must first be returned to taxpayers because it's their money," Patrick said in a press release after the bill's passage. "This signifies a quantum shift in the way we think about spending our surplus dollars. Texas homeowners must receive tax relief before we commit to any new spending. I thank Sen. Bettencourt for his continued leadership on this critical issue."
Abbott, who has sole discretion over what items get put on the agenda, announced its addition along with an item proposing a constitutional amendment allowing magistrate judges to deny bail to some people accused of certain crimes.
"These two additional agenda items are crucial to improving the quality of life for all Texans," Abbott said in a press release from his office Wednesday. "I look forward to working with my partners in the Legislature to pass these additional items that will lower property taxes and keep Texans safe."
An identical bill passed the Senate during the second special session by a vote of 29-2, but subsequently died in the House. The new measure appears to be on the fast track in the Senate during this special session, with the Senate finance committee passing the bill by a vote of 14-0 on Tuesday. A floor vote could come before the end of the week.
House Speaker Dade Phelan has indicated his support for the bill this time.
State Sen. Paul Bettencourt, R-Houston — SB 1's author — said his legislation provided much-needed relief for homeowners.
"Something that I've been advocating for 20 years or more (is) that if you have surplus funds, at least part of it should go back to the taxpayers," Bettencourt said.
Mark Jones, a political scientist at Rice University, noted that Patrick has successfully pushed the governor to add items to previous special session agendas by indicating a list of his own priorities. One of the most notable items this year has been a bill aimed at restricting transgender student athletes from participating in school sports, a measure that died in previous special sessions, but which has been resurrected for the third special session.
Jones said the bill's low number was significant.
"This (property tax reform) is, I think, an area where Patrick has decided that this is a top priority for him," Jones said, "He's going to do everything in his power to make sure that — before the special session ends in mid-October — that this item has not only been added to the agenda, but passed out of the Senate and this time passed out of the House."
Correction: A previous version of this story incorrectly described the proposed tax cut. The bill would lower homeowners' tax rates by roughly 6.6 cents.