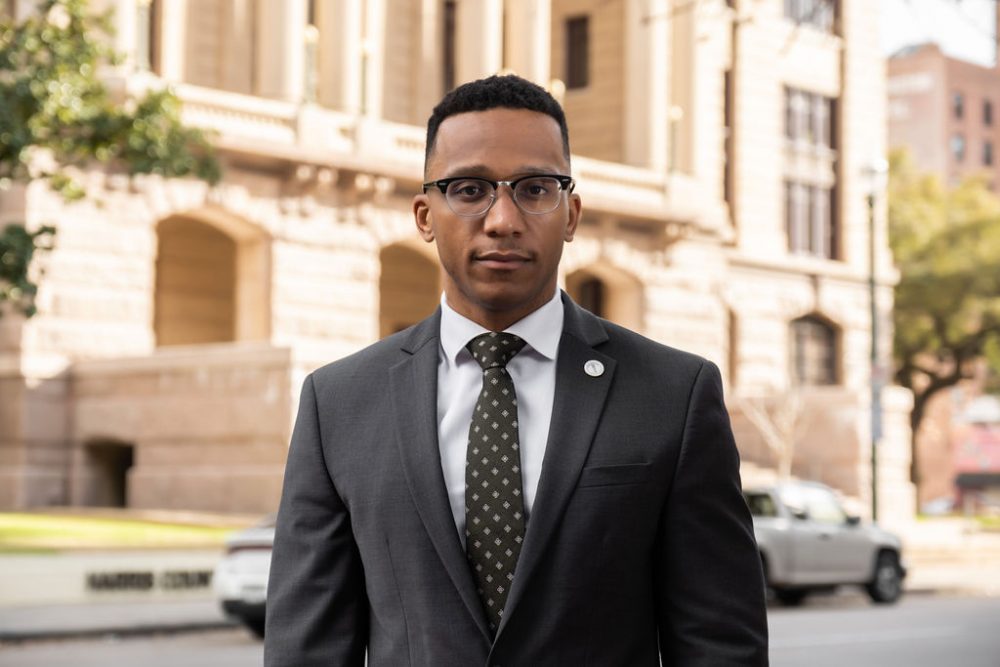 Harris County has filed a lawsuit challenging Gov. Greg Abbott's ban on mask mandates, County Attorney Christian Menefee announced Thursday.
Speaking to Houston Matters host Craig Cohen, Menefee said the suit challenges whether the governor has the authority under the Texas Disaster Act to preempt local rules set by city and county officials. If broad enough, Menefee said, that ruling could include bans on vaccine mandates.
"We're looking forward to getting into the fight," Menefee said. "On such a major issue that will ultimately be decided by the Texas Supreme Court, it's important that the largest county in the state of Texas is involved in that fight, and that the voices of the residents in our county are being heard."
Menefee's announcement comes one day after a Fort Bend County judge issued a temporary restraining order against the governor's order, and follows similar suits from Dallas and Bexar counties, the latter of which sued alongside the city of San Antonio.
Under the Texas Disaster Act, the governor has broad authority to enact executive orders in response to a declared disaster. But Menefee and others say the governor's move to stop safety precautions exceeds that authority.
Local governments across the state are now watching the Texas Fifth Court of Appeals, which is weighing whether to rule on Dallas' mandate. Harris County currently has a policy mandating employees wear masks in county buildings except in limited circumstances, a local rule that would be blocked under Abbott's directive.
"At the start of this pandemic, the governor, like many other county judges and mayors across the state, was taking measures designed to protect people," Menefee said. "But he's now transformed his use of that authority from protecting people to tying the hands of local government and putting people in harm's way."
In a statement, Abbott spokesperson Renae Eze called the arguments against the governor's authority "misguided," and said that while Abbott would not lift his order, he encouraged mask wearing and vaccines, and stressed "personal responsibility."
"This health disaster has continued to change, and so should our response," Eze said. "Texans have learned and mastered over the past year the safe practices to protect themselves and their loved ones from COVID, and do not need the government to tell them how to do so."