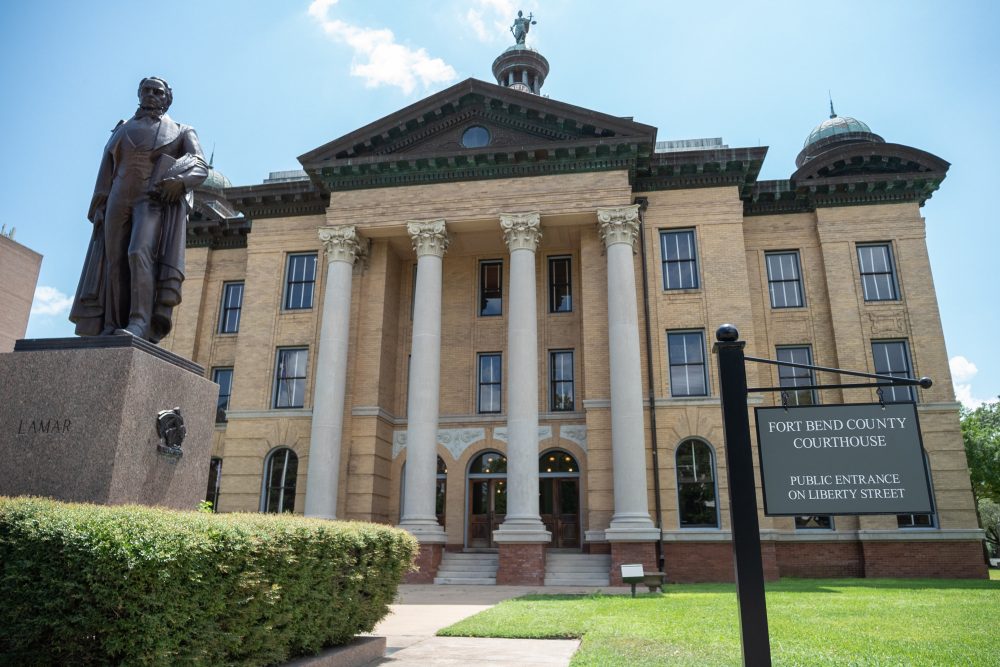 A judge in Fort Bend County Wednesday evening granted county officials a temporary restraining order against Gov. Greg Abbott's ban on mask and vaccine mandates, allowing for the county to implement their own mandate.
MORE | COVID Surge Has Local Leaders In Texas Looking For Ways Around Gov. Greg Abbott's Mask Mandate Ban
Fort Bend County Judge KP George said the decision to file the lawsuit against the state was motivated by his concern for the safety of children and employees within the county.
"For too long, our hands have been tied from implementing public health measures to protect the health and safety of our residents," George said.
Fort Bend County Attorney Bridgette Smith-Lawson said Abbott's orders would force county officials to ignore the suffering of Fort Bend County residents.
"We want to take back the authority and control of the county so that we can make decisions that will be in light and in tandem with the medical advice, so that we can save lives," she said.
Fort Bend County commissioners discussed the lawsuit during a 3 p.m. closed session, according to Lawson.
The county joins a growing list of local municipalities pushing back against Abbott's orders. San Antonio and Dallas were granted temporary restraining orders against Abbott's mandate bans on Tuesday. Later that day, Harris County commissioners approved a request from County Attorney Christian Menefee to take legal action against the state of Texas.
To: Governor Abbott
From: Fort Bend County

Message: We'll see you in Court.

— County Judge KP George (@JudgeKPGeorge) August 11, 2021
In addition to the lawsuit, the judge also raised the county's COVID-19 threat level from "orange" to "red," due to the increase of COVID-19 cases and hospitalizations fueled by the highly transmissible delta variant.
George said he will implement a mask mandate within county buildings for employees and visitors — the mandate will also include public schools within the county.
Fort Bend County Health and Human Services director Jacqueline Minter said the county's COVID-19 case count has dramatically increased over the past month, causing the region's hospitals to struggle under the weight.
"We've had sustained and substantial increases, resulting in triple the daily average that we had one month ago," she said.
Last week, the number of reported cases in the county reached almost 300 per day on average, according to Minter, who added that she expected this week to reach even higher.
Minter also said only five operational ICU beds were available at Fort Bend County hospitals over the weekend. The county has about 800,000 residents.
As of Wednesday, 174 COVID-19 patients occupied general hospital beds in Fort Bend County, according to the Southeast Texas Regional Advisory Council. That's nearly four times higher than it was a month ago. Nearly 68% of Fort Bend County residents have been fully vaccinated, according to state data.
Judge George said he and other county officials would do what is necessary in order to protect the county's residents — including taking the governor to court.
"We are taking this action to stand up and…do the right thing, to protect our children, our educators, our employees, and all members of our community," he said.