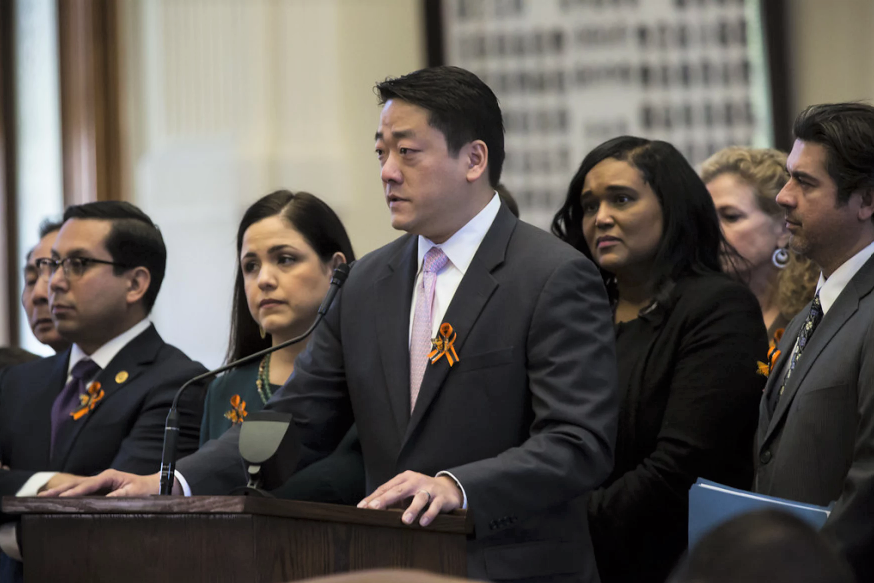 A Harris County criminal court judge issued an order Wednesday protecting state Rep. Gene Wu from arrest for his role in breaking quorum in the Texas Legislature.
In granting the writ of habeas corpus, the court ordered that the Houston Democrat "be discharged from any attempt to compel his appearance at the Capitol or any attempt to restrain his liberty in compelling his appearance at the Capitol."
In a statement, Wu confirmed he was working to have the same protections granted to other House Democrats who left the state capitol to block a GOP-backed voting law from passage.
"We will continue to fight with everything we have to stop Texas Republicans' efforts to undermine your freedom to vote," Wu's statement read. "The battle is far from over but we are fired up and ready to keep on fighting."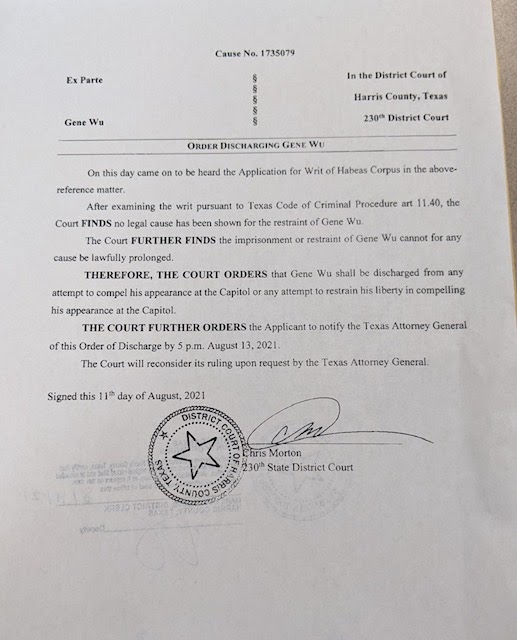 House Speaker Dade Phelan, R-Beaumont, issued 52 civil arrest warrants for the Democrats on Tuesday. The move came after the Texas Supreme Court overturned a lower court's ruling that barred the lawmakers' arrests.
It was not immediately clear if the Supreme Court's decision would apply to the Harris County decision.
Harris County District Attorney Kim Ogg, who was present as a representative for the state, said enforcement of the civil arrest warrants is likely not within the jurisdiction of criminal courts.
"Our criminal courts should not be used to determine and decide political differences," Ogg said. "No crime has been committed by these legislators."
Ogg added that she anticipated similar challenges to be filed within the coming days.
Neither Abbott nor Paxton's office immediately responded to requests for comment.
Additional reporting from Andrew Schneider.