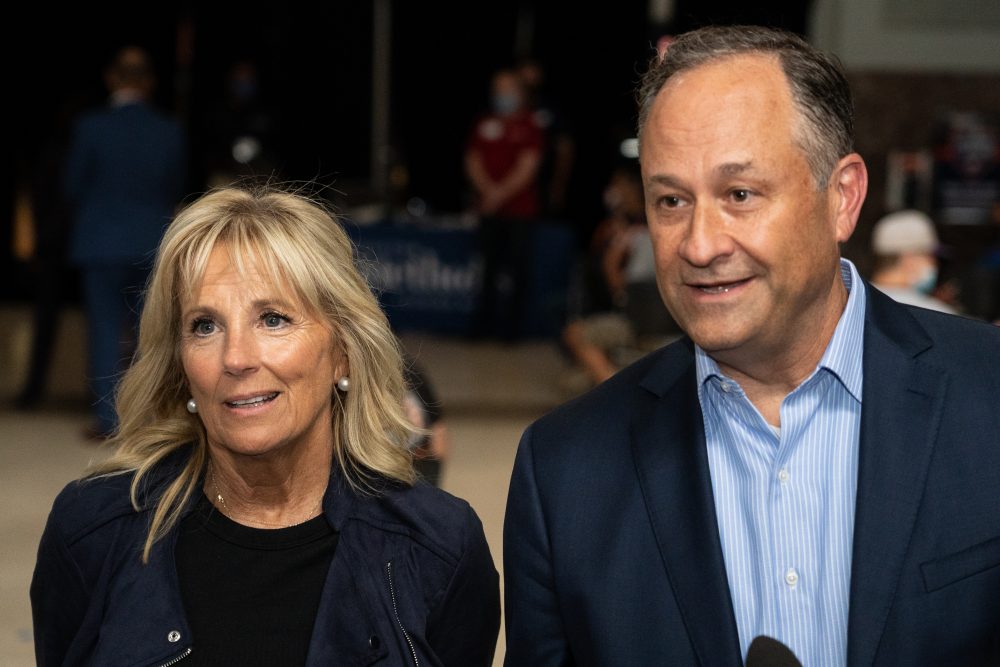 First lady Jill Biden and second gentleman Doug Emhoff stopped in Houston Tuesday evening to visit a vaccination event at Minute Maid Park, as part of a nationwide tour to encourage more people to get the COVID-19 vaccine.
The event offered free vaccinations, as well as tickets to several sporting events, including the Houston Astros game that was played right after the vaccination event ended.
Biden stopped in Dallas earlier in the day to visit a vaccination site at Emmett J. Conrad High School, before taking a flight to Houston, where she was joined by Emhoff.
Once the pair arrived at Minute Maid, they toured the site and spoke with Houstonians waiting in line for the Pfizer shot.
After walking through the site, Biden and Emhoff were briefly joined by Houston Mayor Sylvester Turner, Harris County Judge Lina Hidalgo, and U.S. Congresswomen Sheila Jackson Lee and Silvia Garcia. The group then spoke with Houstonians who had just received the shot.
When asked why they came to Houston, Biden said the number of vaccinated Texans is too low.
"We care about the American people, about their health, so that's why I'm here — that's why Doug is here," Biden said.
Emhoff added that they planned to travel the country to advocate for the COVID-19 vaccine.
"We're going to the places where the numbers need to get better," he said. "Go ahead and get the vaccination."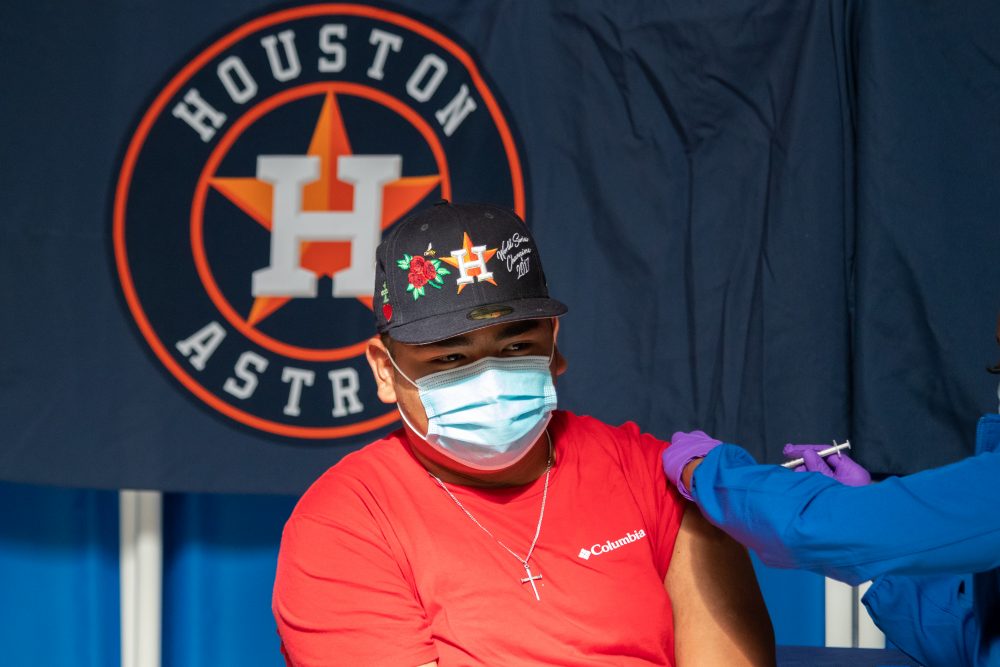 The two stayed to watch the Astros face off against the Baltimore Orioles before boarding an overnight flight to Phoenix, where they'll continue the vaccination tour on Wednesday.
This was Biden's second visit to Houston as First Lady, after she and president Joe Biden visited the Houston Food Bank and the FEMA-run vaccination site at NRG Park after the February winter storm.
In May, president Biden said his administration would aim to partially vaccinate 70% of Americans by July 4, but that goal will likely not be achieved in time for Independence Day. As of now, about 54% of Americans have received at least one dose of the COVID-19 vaccine, according to the Centers for Disease Control and Prevention.
In Texas, about 57% of residents have gotten at least one dose, according to state data.