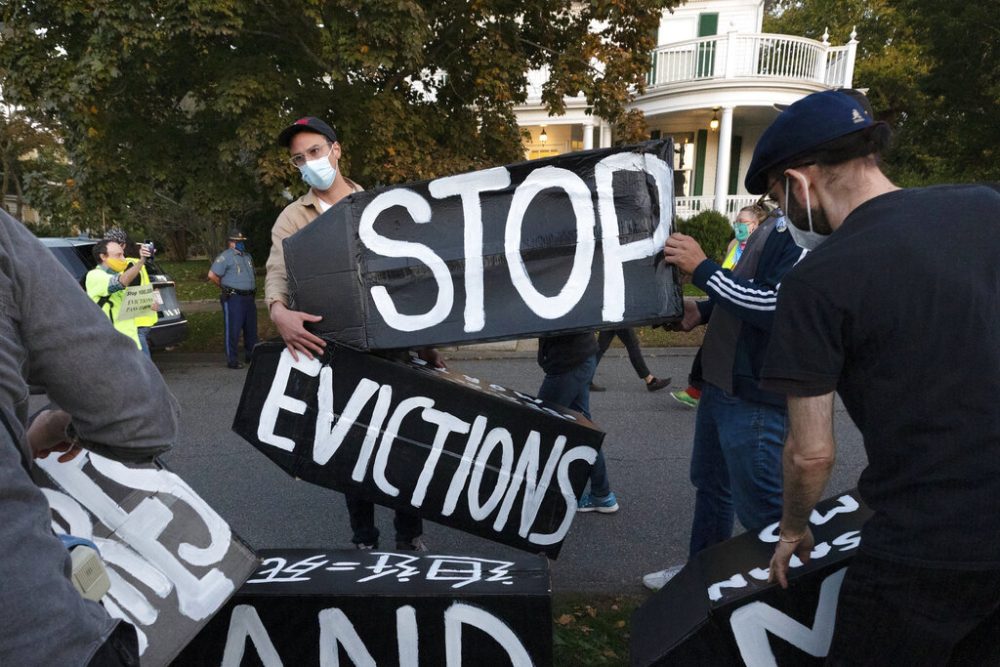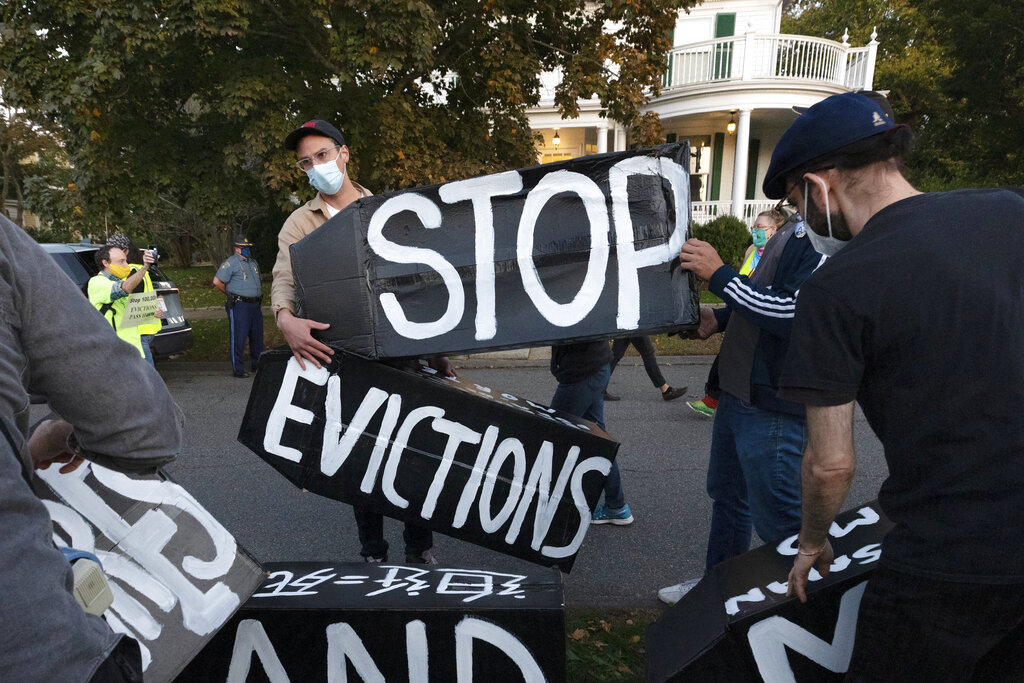 Houston renters unlawfully evicted during the COVID-19 pandemic could receive relief if a new federal bill is passed into law.
On Monday, members of the House Subcommittee on the Constitution, Civil Rights, and Civil Liberties met to discuss potential legislative remedies for unlawful evictions occurring during the COVID-19 pandemic. The subcommittee, which includes Houston Rep. Sheila Jackson Lee, discussed the proposed HR 1451, or the Emergency Eviction Enforcement Act of 2021.
If passed, the legislation would provide a "right of action" to renters who have been unlawfully evicted during national emergencies by allowing them – or the U.S. Justice Department – to challenge that eviction in court.
Jackson Lee described the legislation as a "civil rights buffer" designed to mitigate the "disastrous (evictions) that poor people have been the victims of."
If an eviction is found to be illegal, renters would also become entitled to damages paid out by the landlord. It would also allow the Office of the Attorney General to intervene on behalf of evicted tenants.
Although HR 1451 was written in response to unlawful evictions that have taken place under a national eviction moratorium during the COVID-19 pandemic, the bill seeks to establish a renter's right of action during all future national emergencies as well.
Yet even with those federal protections, millions of Americans have faced evictions. In Harris County alone, more than 30,000 eviction cases have been filed since March of 2020. At the hearing, Jackson Lee cited reporting from Houston Public Media that described Houston residents forced out of their homes without an official eviction order, and despite the eviction moratorium from the Centers for Disease Control and Prevention.
It's so-called "self-help" evictions that HR 1451 seeks to address. Though self-help evictions are already illegal in every state, experts say they remain surprisingly common practice. It can be very difficult for an evicted renter to pursue a legal remedy through the courts, according to Katy Ramsey Mason, a law professor at The University of Memphis, who testified in support of the bill.
"Tenants are experiencing a number of crises in the aftermath of an eviction," Mason said. "(From) a practical standpoint for many tenants, that's simply not possible."

The bill defines a "self-help" eviction as an unlawful eviction in which the landlord uses coercive means – such as changing the locks, threatening the tenant, refusing to make repairs, or shutting off a renter's water or electricity – as a way to force a tenant to vacate their home. Housing advocates say that through these intimidation tactics landlords are able to push renters out of their homes while circumventing the eviction moratorium.
Opponents of the bill, however, argue the legislation could negatively impact affordable housing stock by disincentivizing potential landlords from entering the market.
"Our responsibility in Congress is not to hand out free housing," said U.S. Rep. Mike Johnson, R-La., ranking member of the committee. "It is to protect private property rights of every single American."
In the early months of the pandemic, the eviction moratorium under the CARES Act provided a brief respite for some renters struggling to make rent. That moratorium expired in July of 2020.
Since then, the CDC's eviction moratorium – which may expire at the end of the month – has provided additional eviction protection for tenants out of work and behind on rent.
While the federal intervention provided assistance for many, critics claim the prohibition was an improper, overreaching use of federal power.
Testifying against HR 1415, Joel Griffith, a research fellow at the conservtive Heritage Foundation think tank, argued that "federal government does not have a role in what state law is on local housing policy."
"For the first time in our nation's history," Griffith said, "we actually criminalized landlords and property owners who wanted to simply avail themselves of legal protections."
But proponents like Jackson Lee pushed back, saying that the legislation would not punish smaller landlords who have lost income due to tenants' failure to make rent. Rather, the Houston Democrat asserted it was meant to protect the civil rights of low-income renters who are most vulnerable to unlawful evictions.
"Would it be shameful," she asked, "to leave poor people without any action whatsoever?"