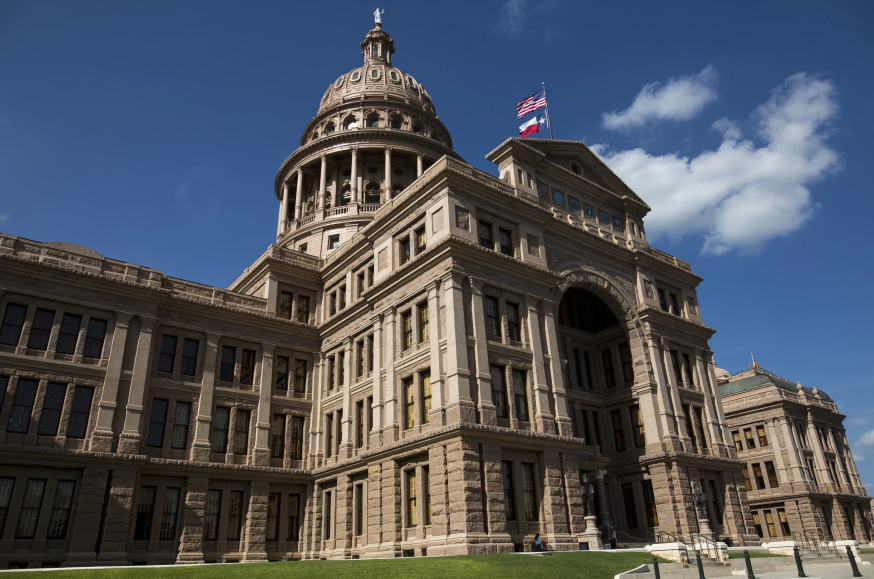 Bills aimed at changing Texas election law would create dozens of new criminal penalties, many of which could largely impact people of color, according to more than two dozen voting rights and criminal justice organizations.
The groups — which include MOVE Texas, Progress Texas, ACLU Texas and the Texas Criminal Justice Coalition — signed a letter Monday to Gov. Greg Abbott, Lt. Gov. Dan Patrick, and House Speaker Dade Phelan, asking them to reconsider their support for the measures.
Analysis of election bills this session by the 26 organizations found that, of those 29 which created new criminal penalties, nearly half of the penalties would target poll workers and elections officials, while removing restrictions on partisan poll watchers.
The analysis also found that House Bill 6 would add the most penalties of any bill originating in the House (25), while Senate Bill 7 would add the most of any originating in the Senate (7). HB 6 and SB 7 are, respectively, the two chambers' omnibus election bills. Both bills have passed the House Elections Committee and are awaiting action on the House Floor shortly.
"We wanted to give support to the lawmakers who have spoken out against these bills and give them something to talk about on the House floor," said Wesley Story, communications manager for Progress Texas. "This gives them some ammo to use during the debate, because they can pull out this letter and say, 'Over 25 criminal justice and voting rights organizations have spoken out against these bills. Why are we continuing to push them forward?'"
The groups began compiling the list of bills following a study released in March by the ACLU of Texas, showing that since Ken Paxton took office as Texas attorney general, 72% his office's Election Integrity Unit's prosecutions were against either Black or Latino people. That report also showed that 45% of all prosecutions have been brought against Black women or Latinas.
According to the groups, 29 election bills this session have provisions to either criminalize or enhance criminal penalties for 87 different activities, and 77% of which would be categorized as felonies.
Among the most concerning provisions for the groups were the addition of a state jail felony for offering assistance to a voter who has not requested it, and assisting voters who are not eligible to receive assistance. The groups also pointed to a new felony penalty for poll workers, saying it targets those who remove partisan poll watchers for intimidating voters.
"These bills would have a destructive impact on many Texans by criminalizing a variety of conduct that should not have criminal penalties attached, and ultimately discourage voting and participation in elections both as a voter and a public servant," the letter reads. "These bills, regardless of intent, create a suppressive impact on the most marginalized communities."
Cal Jillson, a political scientist at Southern Methodist University, said that while he thought both the Republican backers of the bills and their critics are overstating their cases, those bills likely would have some impact on voters.
"I don't believe the damage of the bills moving through the Texas Legislature would be quite as dramatic as they're presented, but there would be damages," Jillson said. "I do believe that these Republican bills that are moving through state legislatures around the country would limit voting and would make it more difficult for those who wish to vote to exercise their legitimate right."
Jillson said the letter could have an effect on the debate over the voting bills, but not as much as pressure from corporations that oppose those bills.
On Tuesday, a coalition of more than 50 businesses, chambers of commerce, and civic leaders, billing itself as "Fair Elections Texas," published its own letter stating its opposition to such legislation.
"The question really is how much public pushback is there on the Republican Legislature as they try to limit voting in Texas," Jillson said. "If you add up the civil rights organizations, the public interest groups, the corporate world, then you do begin to get some pressure. But so far, the Republican leadership in the Texas Legislature has been pushing back against their critics."
Additional reporting by Paul DeBenedetto.